The Vaults Festival showcases yet another truly individual gem with Bin Juice. The innovative play centres around two Toxic Waste removers, Marla and Francine, interviewing Belinda for the position of their apprentice. Cat Kolubayev, the writer, delivers an experience that alternates between amusing and shocking in a matter of minutes.
The cast, comprising of Adeline Waby (Francine), Madison Clare (Marla) and Helena Antoniou (Belinda) compliment play's razor-sharp writing, each of the actors carrying their characters with distinctive truth.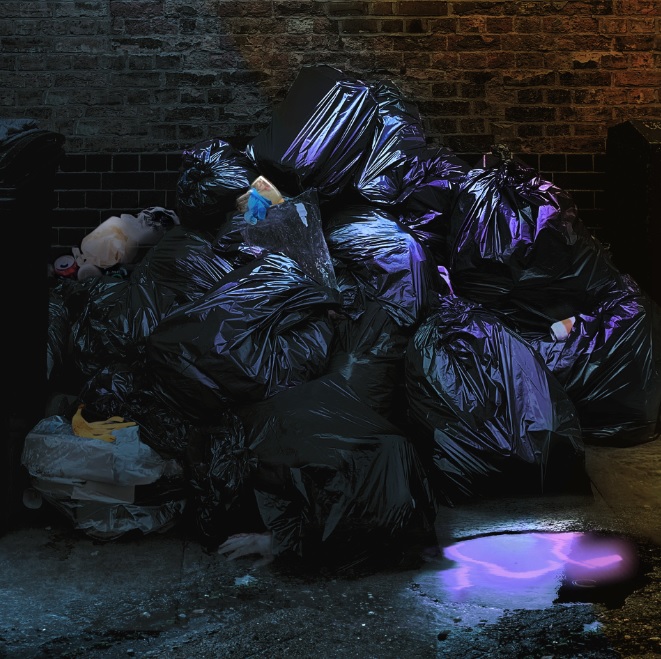 The women's relationship reflects well in every minute of the production-during lighter moments, the rapport between the characters is thrilling and playful, and during serious moments, the tension in the space is electric. Special mention must be made of Madison Clare, who carries the comedic moments in Bin Juice almost entirely on her own. Clare showed the mark of a true comedian with the subtlety she laced into Marla's dry humour, with her witty remarks and spot-on delivery in a role that may have fallen flat in less experienced hands.
Another vitally important part of Bin Juice was the production team, who created the ambience that elevated the grisly undertones of the play. Though the set was bare and the costumes simple, they were the perfect choice for this bold performance, and the eerie lights and sound effects could raise the hairs on the back of your neck. This show may not be suitable for very young viewers but is not too explicit in language or subject matter, so if you have a thrill-loving teen at home, this might be the perfect production to bring them to.
In the hour-long performance of Bin Juice, you can expect moments of laughter to end with spine-chilling twists and turns that will leave you desperately wanting a second act. https://vaultfestival.com/whats-on/bin-juice/
Reviewer: Eileen Nash
Reviewed: 12th March 2020
North West End UK Rating: ★★★★