Hampstead Theatre have partnered with the Guardian to screen a series of three plays previously performed at the theatre. The first in the series is 'Wild' written by Mike Bartlett; a British playwright known for writing TV's Dr Foster. The play is available to watch until 5th April, then later in the series, from 6th-12th April is 'Wonderland', followed by 'Drawing the Line' running from 13th - 19th April.
Inspired by the true story of Edward Snowden an American, who worked for a National Security Agency contractor and copied and leaked sensitive national security documents. This dark comedy investigates the role of whistle-blower, Andrew, (who is also an American), who has leaked secrets about US national security, and is now sitting in a lonely hotel room in Moscow, pondering his future, when he lets an unknown woman into his hotel room.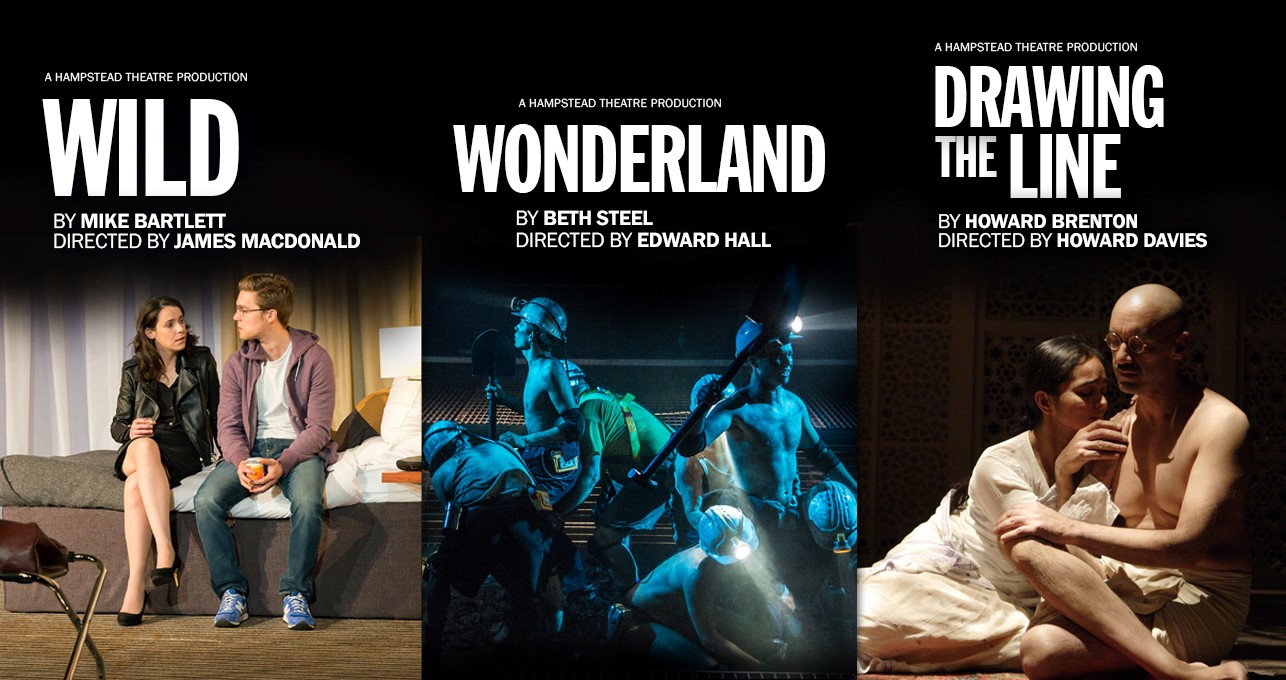 In a bizarre set of circumstances, Andrew quizzes the woman in a bid to find out who she is and more importantly; what does she want. The suspense is built slowly throughout the play as we become increasingly conscious of the dire consequences of his actions. The lack of an interval in a play that lasts for just under two hours pays dividends as there is no break in the tension, although being at home does mean you can take a convenience break!
The cleverly written script uses dark humour and teasing innuendo to keep us from ever really understanding what is going on. Just when Andrew (Jack Farthing) thinks he knows who the mysterious female (Caoilfhionn Dunne) is, she hoodwinks him again. Later, in the plot, a mysterious man (John Mackay) enters the fray, which just adds to the psychological maelstrom.
The simple set of a hotel room designed by Miriam Buether, hides secrets which we will only discover as the play unfolds. Ingenious in its execution, the 'set' tries to answer our unanswered questions, but we are still left perplexed.
The play is directed by James Macdonald, who has worked extensively with the Royal Court Theatre and is responsible for directing the recently successful Caryl Churchill play Glass, Kill, Bluebeard, Imp. His manipulation of the script to draw out the anxiety in Andrew, who never really knows who to trust; the slightly unhinged woman and the unexpected man who adds another layer, to the mille-feuille of confusion.
In the first of, what I am sure will be three exceptional plays from Hampstead Theatre, 'Wild' keeps you on tenterhooks until the very end.
Hampstead Theatre, like many other theatres, will now not be staging plays for the foreseeable future and needs donations to help it to continue giving us such wonderful shows. Please, if you decide to watch one or more of these screenings, please give a donation, which you can do by following this link. https://www.hampsteadtheatre.com/support-us/ By doing this you will helping to ensure this theatre has a future. For more information, and to watch the three plays go to their website - https://www.hampsteadtheatre.com/news/2020/march/hampstead-theatre-in-partnership-with-the-guardian-to-stream-a-series-of-hit-productions-from-its-digital-archive-for-free/
Reviewer: Caroline Worswick
Reviewed: 31st March 2020
North West End UK Rating: ★★★★