Shakespeare took his inspiration for this play from a poem called 'The Tragicall Historye of Romeus' and 'Rhomeo and Julietta' by William Painter, which in turn came from an Italian romance novel 'Guilietta e Romeo' written in about 1530. Shakespeare's Romeo and Juliet was written about 1594 and it is believed to have first been performed by The Chamberlain's Men and this is likely to have been at The Theatre or The Curtain Playhouse in Shoreditch in 1596.
The Globe's 2009 version of Romeo and Juliet, (which is currently available to watch without subscription on YouTube), is a wonderful, almost traditional version of this tragedy. A little more comedic under Dominic Dromgoole's direction, which plays to the audience, using The Globe's galleried layout; it allows the performers to feel a connection to their audience.
The tragedy in this play comes from several sources, the ongoing feud between the Montague and the Capulet families is an undercurrent that continues throughout the play, although at times it felt somewhat underplayed in this offering. It can be a difficult balance to combine tragedy and comedy, but when handled well it can encourage the viewer to experience a range of emotions, which of course, makes live theatre such a wonderful experience.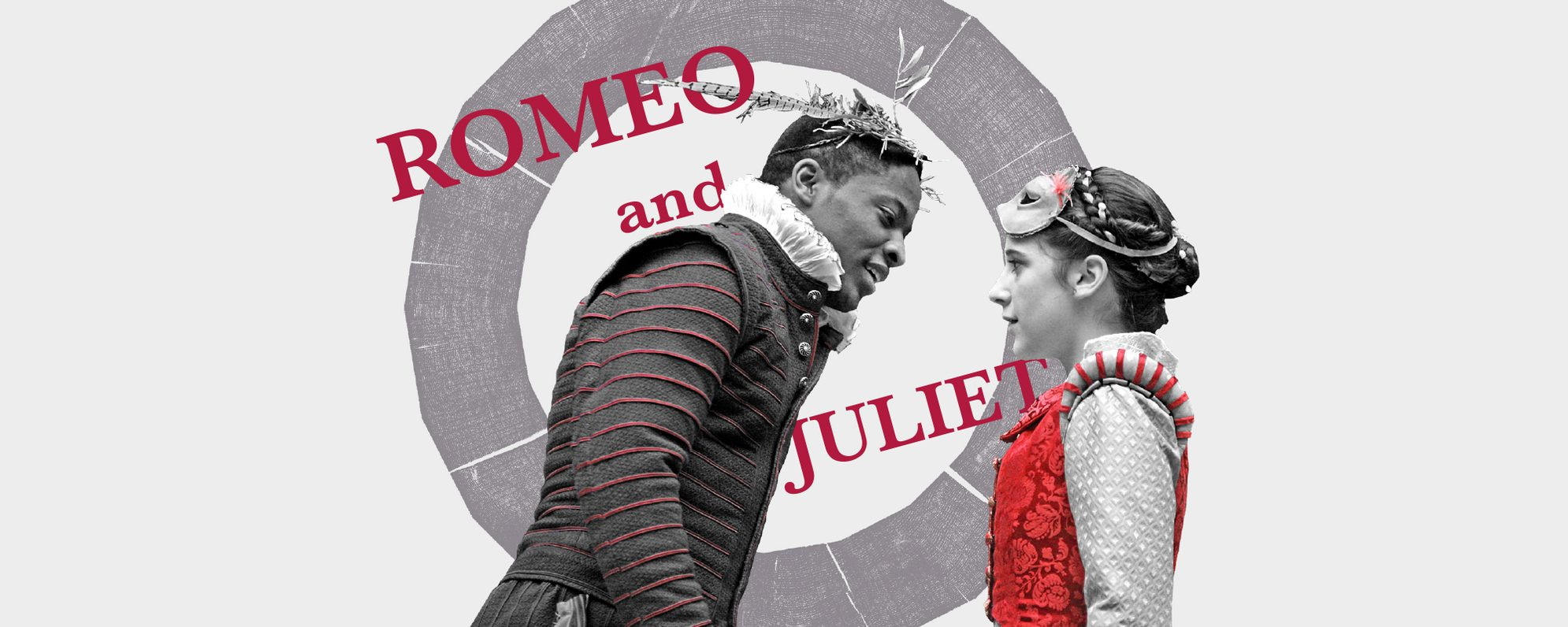 Some of the scenes, such as the death of Romeo (Aoetomiwa Edun) and Juliet (Ellie Kendrick) sometimes lacked the feeling of desolation, two young people are dead, but the families who, let's face it are to blame; seemed underwhelmed in their grief. Having said this, it was good to see such a young actress play the role of Juliet. This was Kendrick's stage debut, so a daunting role, but she played her part well; yes, the lover's scenes could have been played with more passion, but we do have to remember that Juliet was an innocent 14-year-old girl. Edun, as Romeo on the other hand, showed a range of emotions and evoked the young buck, having fun with his friends; who seems to fall in love easily and was recently in love with Rosalind, but turned his attention to Juliet.
As a production, it was colourful and there was something for all age groups and as this play is featured regularly on the GCSE English Literature curriculum, the more traditional feel of the play would go down well with parents. The costumes were up to the Globe's usual high standard. The traditional Elizabethan dress drew us into Shakespeare's time, allowing us to visualize the period as well as listen to the Early Modern English speeches.
The excellent additional touches were the swordsmanship, which was co-ordinated perfectly (presumably under the instruction of fight director, Malcolm Ranson), the dancing (Choreographed by Sian Williams) and music (composed by Nigel Hess with contributions from the Globe musicians).
All in all, this is a charming production which would be a good introduction to Shakespeare for children.
The play is available for streaming from 20th April until 3rd May 2020. Follow the link to see the play and, for interesting information regarding the play on The Globe's website. https://www.shakespearesglobe.com/watch/romeo-juliet-2009-youtube-premiere-2020/
Reviewer: Caroline Worswick
Reviewed: 21st April 2020
North West End UK Rating: ★★★★★