When you watch Tanika Gupta's reimagining of Henrick Ibsen's 'A Doll's House', it's hard to believe that it was originally set in a Norwegian town and that it premiered on the 21st December 1879. Over 140 years later and this play still resonates with audiences.
Gupta has changed the setting to Calcutta, 1879. A time when the British occupied India. It is through this lens she explores and explodes race, gender and inequality.
Niru (Anjana Vasan) is a young Bengali woman married to Tom (Elliot Cowan), an English colonial bureaucrat. Their marriage, on the surface, looks idyllic – he idolises her as his 'little princess' while she bathes in his well-paid, high ranking position. But things are never as they appear, and the family and the relationship unravel to a point of no return.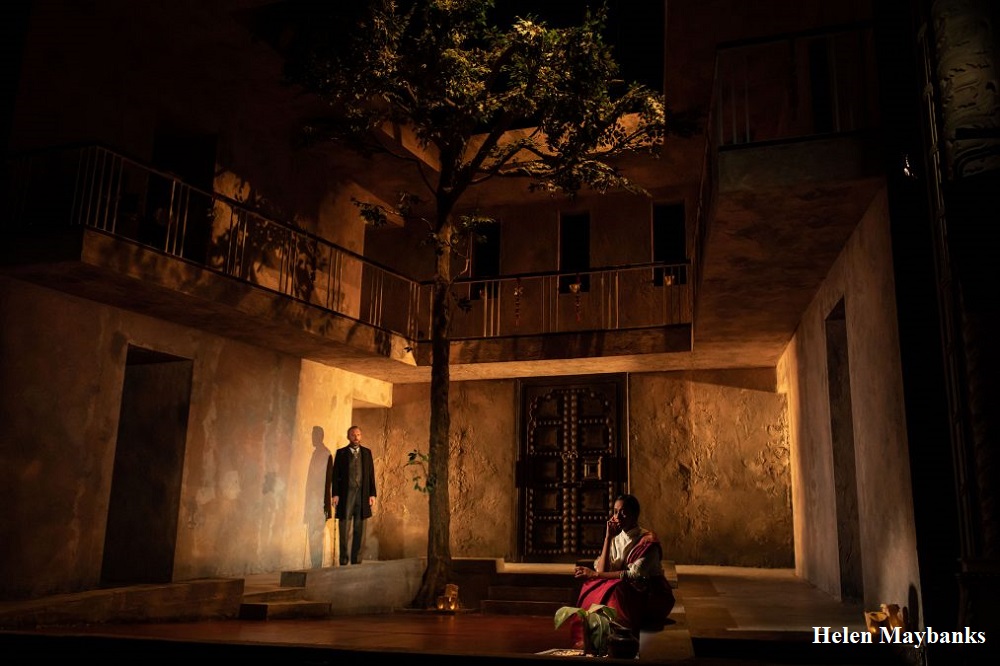 Gupta cleverly weaves big themes into small conversations and keeps the audience alert with smatterings of wit combined with emotional outpourings.
Tom is a hateful character, blustering, boastful and domineering against the slim frame of his mild-mannered wife. A wife, he believes, he sacrificed so much for and who belongs to him. The possessory is uncomfortable for any female viewer.
However, we learn, power isn't just what we see on the outside – or what we think we are entitled to, or for that matter, what society says we can have. Power comes from within. Regardless of what people think, what society subscribes, the truth of a being will prevail.
It's hard not to cheer at the end as Gupta embraces her inner power and chooses the controversially hard path and seeks her own authenticity and identity.
A Doll's House remains relevant because the issues are still relevant. Societal expectations are rife. Niru's courage to follow her duty to herself will remain a championing call for women for many, many generations to come.
Reviewer: Sam Collett
Reviewed: 20th May 2020
North West End UK Rating: ★★★★★