This revival of a 1913 play was written at the time of the Suffragette Movement, which writer St John Ervine (an Ulster dramatist), had an interest in, as he supported the Suffragette's. It is rumoured that Ervine was standing close to Emily Davison on Derby Day 1913 when she threw herself under the King's horse.
Dr Andrew Maunder from the University of Herefordshire was working on a project about performance of 'World War I Theatre' and the focus is to help to revive World War I plays. In this connection, Dr Maunder worked with Neil McPherson at the Finborough Theatre to stage this revival which had previously been performed at the Gaiety Theatre in Manchester (now demolished) and transferred to the Royal Court Theatre, London. Dame Sybil Thorndike took on the original role of Jane Clegg which was also performed all over the world.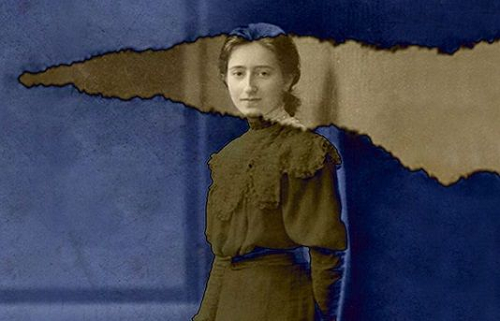 The play centres around the life of Jane Clegg (Alix Dunmore) whose life is typical of a housewife of the early 20th century. She cooks, cleans, sews, looks after the children, her mother-in-law and has very little time for herself. She is married to Henry Clegg (Brian Martin), a salesman who has little time for Jane. He has previously had an affair; he runs up debts and takes very little notice of Jane apart from when he needs something from her.
As well as suffering neglect from her husband, Jane has to cope with Mrs Clegg -Henry's mother (Maev Alexander), who undermines her authority with the children and with Henry. In Mrs Clegg's eyes, Henry can do no wrong and Jane always has to stand alone in her arguments with them. In Mrs Clegg's words "I don't believe in education for women, it unsettles them", and this attitude by Mrs Clegg is indicative of the experiences of a lot of women of the time, hence their quest for emancipation. A case in point is when Jane has inherited money from her Uncle Tom, she is expected to hand it over to her husband, but she knows Henry will just waste it and she has plans to use it for the children.
Finally, as the play moves on, the pigeons come home to roost and Jane must face up to the reality of her situation.
Once again, the Finborough have created a set that echoes the period. The parlour scene could be imagined in many households in the early 1900's. Alexander is quick to define the character of Mrs Clegg (Henry's mother), who lives a little life, relying upon her son and daughter-in-law to take care of her. She dotes on her family but is blinded by her son's behaviour and it is left to Jane to point out his all too common failings. Dunmore plays Jane as being weary of her situation but is an intelligent woman who strives for a better life for her and her children. Henry Clegg played by Brian Martin is lost in a web of deceit, he consistently tries to cover up his indiscretions, but they are snapping at his heels and his weak character is soon on display.
This play is another glance back at the early 1900's which the Finborough have excelled at previously. The director David Gilmore's attention to the detail of the period is to be commended and the Finborough should be congratulated on its dedication to resurrecting these forgotten but nevertheless, fascinating plays.
To watch this play https://finboroughtheatre.co.uk/production/april-december-2020/ Please also consider donating to The Finborough Theatre by following the above link to their website.
Reviewer: Caroline Worswick
Reviewed: 15th June 2020
North West End UK Rating: ★★★★★