The Classic Thriller Theatre Company are in Manchester this week as part of their national tour to present their version of 'Rehearsal for Murder'. The play is set in a London theatre in the 1980s with playwright; Alex Dennison (Alex Ferns) desperate to find out who killed his fiancée Monica Welles (Susie Amy). Alex has a tough job on his hands as the coroner's report revealed Monica's death to be suicide. A year to the day of her death, Alex gathers the cast of the play to find out which of them killed Monica.
Written by Richard Levinson and William Link, who were writers on the hit show 'Murder She Wrote', 'Rehearsal for Murder' feels just like any daytime detective TV show. The characters are larger than life and set in the theatre there is a sense of glamour to the show.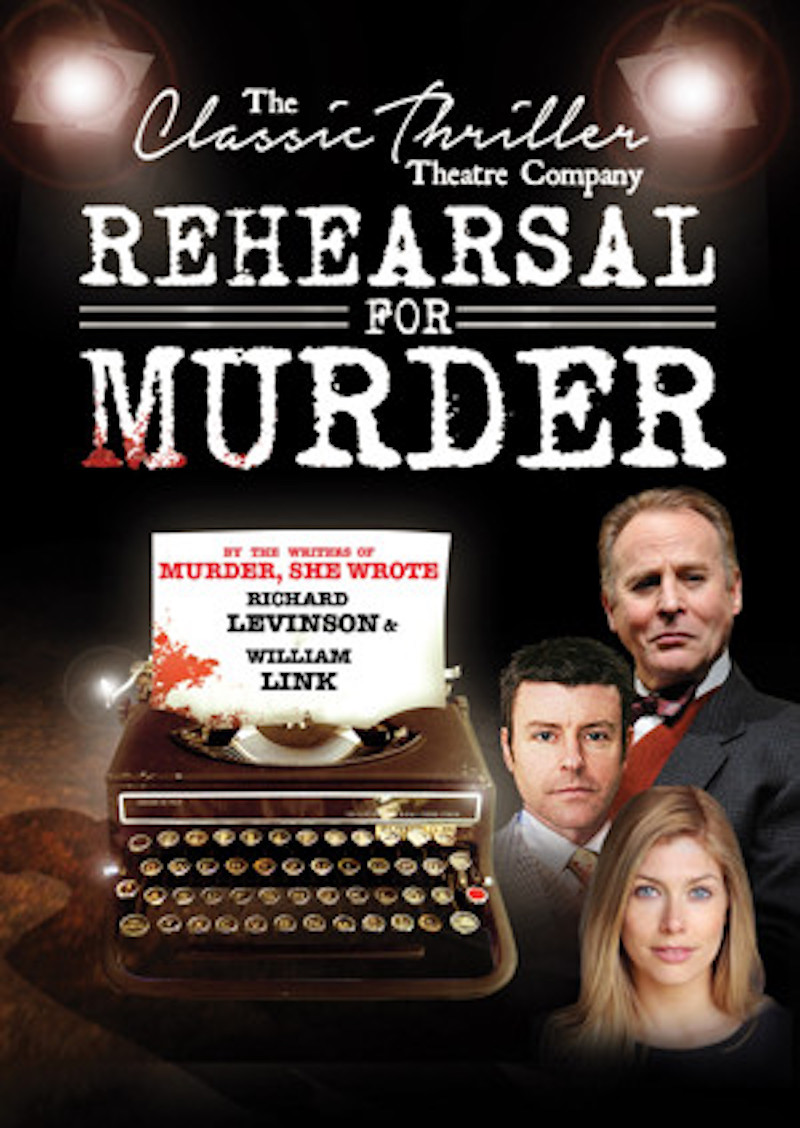 The play is mainly set on stage and is quite similar to the comedy 'Noises Off' in staging. Interestingly this play also focuses on what happens backstage, and how that influences what happens on stage.
Ironically Alex worries about having empty seats in the venue and the critics who may love or hate the show based on what has happened just before they arrived. As an avid theatre goer, this made me chuckle.
What's different about 'Rehearsal for Murder' is that it is different to a traditional whodunit. Setting in a theatre gives the audience a real sense that they are among the action and not just watching from afar.
As with many murder mystery plays, the cast is made up of familiar faces. Anita Harris plays the glamorous producer; Bella Lamb. Of course, everyone will know Ferns who played the wife beater; Trevor in EastEnders.
One of the main issues with this production was the blocking. Quite often the actors would turn their backs to the audience. This is an absolute no-no for me as the audience can't see what's happening.
Fans of murder mystery plays may enjoy 'Rehearsal for Murder', however I did find it a little dull in places - mainly Act One. The pace was so slow and there wasn't a lot of energy on stage. However, Act Two was a massive improvement, and Ferns shone in the leading role of Alex.
I really liked the set for this production, so a special mention needs to go to Capital Scenery for creating an amazing set. It was very reminiscent of an old theatre, yet very simply designed but effective.
Although there are some nice moments in 'Rehearsal for Murder', Act One was so poor that no matter what happened in Act Two, it wouldn't be enough to redeem the show. If the pace and blocking can be sorted out, then it may well be a show worth seeing.
Reviewer: Francis McKevitt
Reviewed: 10th October 2016
North West End Rating: ★★