An important piece of theatre perfectly executed
The blurb of this new play by Alex Keelan staged at Hope Mill Theatre (an excellent venue, with a gorgeous renovated coffee shop/ bar, with excellent staff and service and a huge free car park!) does not do it justice: 'three generations of women exploring the issues of freedom and identity through a series of monologues'. The play is much more satisfying, entertaining and engaging than this sounds. We meet three women in jail: one suffragette, one World War 2 prisoner of war (a spy captured by the Germans), and a care worker who has disturbed the peace. They talk to us in turn, and slowly we get to hear about their pasts and the circumstances that have led to their arrests.
The suffragette character (Morag Peacock) is instantly recognisable, and the beauty of this play is that there is no judgemental comparison between the generations. As the play progresses the suffragette becomes more of a ghost, looming behind the younger generations, which is more powerful and real than the classic, "these women died to give you the vote" rant bestowed on teenagers today.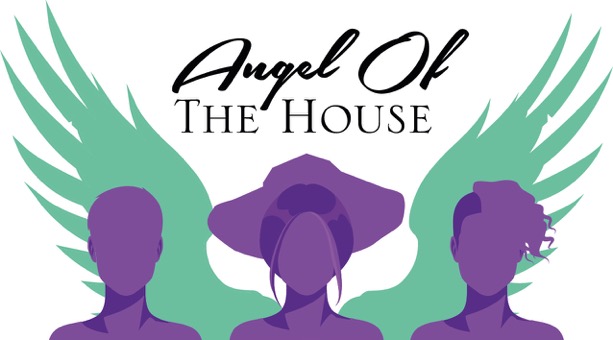 The World War Two spy caught in Germany (Victoria Tunnah) provides instant intrigue; as you'd expect for a spy, at the beginning she is all style and front, and the initial scarcity of detail draws you into the story, the audience becomes detective and at the end of the first half you're left wanting to know more. The standout character is Rose, played in a terrific performance by Charlie Young. She is instantly likeable, there is great warmth and humour, and you could genuinely listen to her talk for hours; we all became her best friend in minutes. The writing is really excellent here and Rose is written with great insight and empathy.
The play advances greatly in the second half; facades are lost, and we start to get to the heart of the reality these women faced and are facing, and we also learn about the connections between the women (no spoilers here). In material dealing with similar themes you might expect cliché and sentimentality, but, with characters drawn with such pathos, the play ends on a satisfying note that leaves the audience talking about the issues in a balanced and reflective way; there was some heated conservation on the walk home!
Pulling off a play comprised of a series of isolated yet interconnected monologues is not an easy task, and it's testament to an excellent cast and director (Leni Murphy, Asphalt Roses theatre company) that the speeches were so well delivered and paced. And more than that, the staging of these three characters separated by such drifts in time and changes to society, on stage with each other at all times, worked surprisingly well. Monologues are challenging for actors; they only work when actors are continuously in the moment, fully aware of the characters' personality, past, and motivations at all times. All three actors pulled this off incredibly well, regardless of the density of some of the text at times. There were some beautiful moments, such as when the spy was talking quite factually as her voice was quivering, slowly breaking under the will to keep control, or when the suffragette switched erratically from scholarly analysis to heart-breaking screaming, and the many honest asides made by Rose. "I wanted to be like men … but this is its own prison" the spy tells us, as she's battered, bruised, and likely raped as a prisoner of war.
'Angel of the House' is an important and inspiring piece of theatre that does so well to address the theme of the role of women in society, but more importantly it is about how we choose to act when faced with repression. And we need more of that at times like these. It is on until Saturday 15th October at Hope Mill Theatre- go and see it.
Reviewer: Ben Spencer
Reviewed: 10th October 2016
North West End Rating: ★★★★★