I've been seeing a lot of great shows recently and several of them at HOME in Manchester. I've just gone again to see Gecko's physical theatre piece Institute. It's a devised production which looks at the differing issues of male mental health. Undoubtedly it should resonate with some people in the audience and it's a vitally important subject matter for discussion. Unfortunately for me I left the Theatre feeling empty.
It's quite difficult for me to review physical theatre because to an extent I don't have the language with my background being in more naturalistic Theatre. If there is one sentence I could use to sum up Institute though it follows thus. Individual moments which display excellent some ideas, broken up by far more moments of utter boredom. Now let me justify this.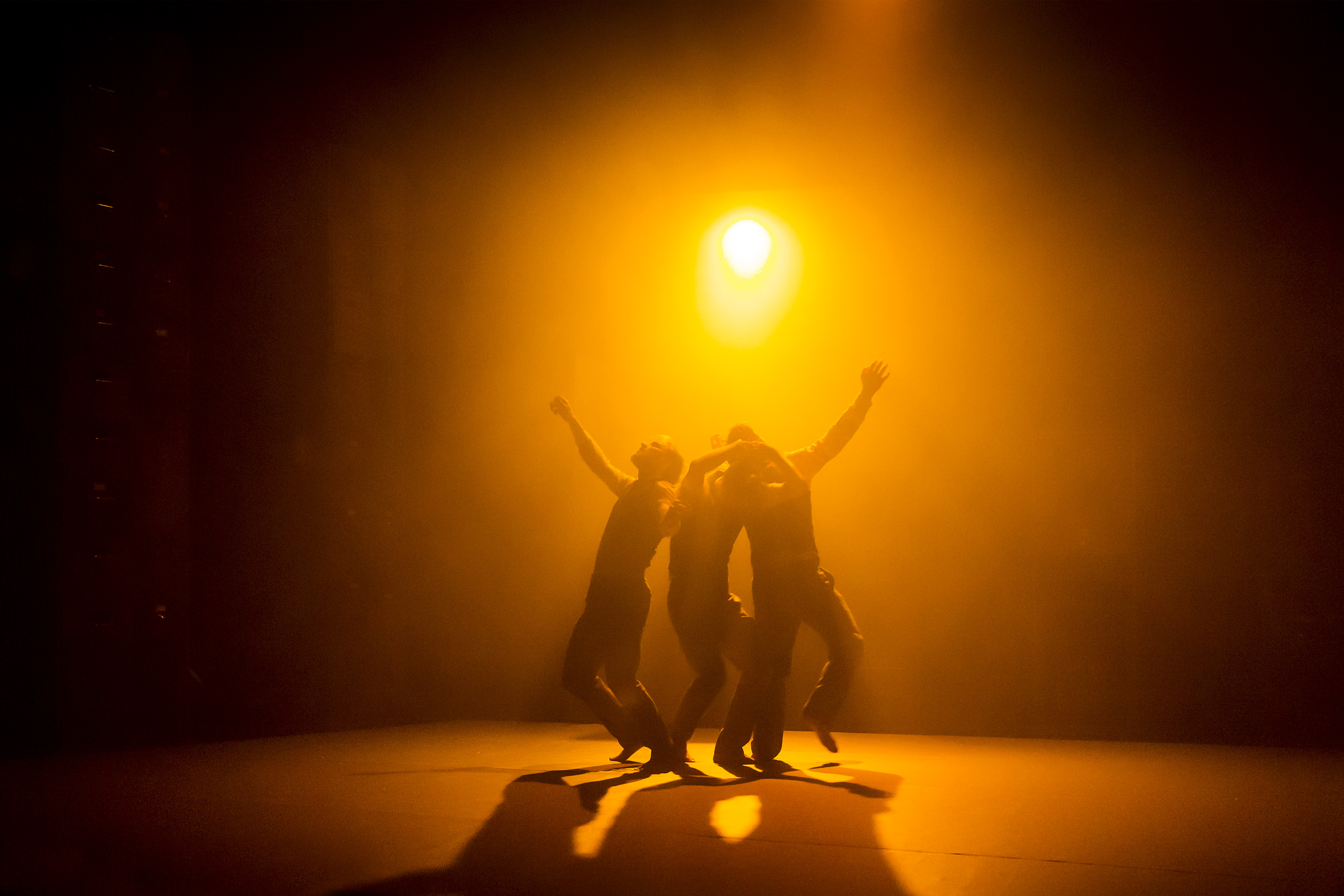 It's a great set design by Rhys Jarman complimented by brave and strong lighting by Chris Swain. I notice in the programme that Director Amit Lahav also appears alongside them to take dual credit for both designs. Set in a kind of open space with filing cabinets on all sides the drawers open to reveal all manner of interesting additions to the set. It's simplicity and cleverness at its best. Neither can I fault the performances from the cast comprised of Chris Evans, Ryen Perkins-Gangnes, Francois Testory and Lahav once again. The poor boy must be run ragged.
There are, as I said some moments of brilliance. Revealing the glass box beautifully lit and the action which takes place around this idea is brilliantly done. A sequence where one performers limbs are held by sticks making him a human puppet is one of the most interesting and watchable parts of the show as we see him struggle against his handers. Unfortunately, there are other parts which are a bit more self-indulgent and quite frankly boring when we watch overly long dance like sequences where performers move about the stage waving their arms about in a synchronised fashion whilst making very odd breathing noises. Once you've seen this for more than a few seconds you don't need to see it again. Unfortunately, you do and they keep returning to this when they run out of original ideas. This is the crux of what has upset me about this piece.
I've known a few friends who have already seen and enjoyed Institute when it was in Edinburgh and a large portion of my fellow audience received this show positively. They found a lot of the humour which runs throughout the play and were undoubtedly moved by what they saw. They obviously saw something within it that I didn't though because my reaction was not quite so positive. I left the theatre feeling particularly more miserable than when I went in and I'm quite sure that this is never the stated aim of any theatre company. Perhaps it inadvertently triggered my own midlife crisis…
Institute is promoting as part of the tour the national mental health charity Mind. You can check them out at www.mind.org.uk if you wish to find more information on them.
Reviewer: Karl Barnsley
Reviewed: 20th October 2016
North West End Rating: ★★★
Picture: Richard Haughton