A wide, black minimalistic stage, covered by a dark blue shade. Shining disco balls of different sizes laid across the stage with a metallic microphone pinned to the middle. The smooth and relaxing sound of jazz makes its presence known as the audience prepares themselves for tonight's performance. Cheryl Martin's takes us on a journey through the stars her life with her dynamic presentation. An observational cocktail of scientific fact and Martin's philosophical thought on how the stars we see in the sky reflect us as human beings. One moment you could be a bright star, shining amongst the dark skies, then the next you thing you know just like a star going into supernova, you can disappear forever.
This is a personal odyssey that Martin, with her smooth American accent and gentle singing voice wants to share with us. With her heighted language and nonlinear monologues that reflect on both the loss of her young brother to the observation on how Billie Holliday shared her pain through her music to create a universal sound and connection. The themes of loss, love, mortality and hope are touched upon through her developed Jazz utopia. From using Greek mythology to further extend her observation to a comical tale camping trip that always kept her looking up towards the stars at would fascinate her at night.The piece can be a bit hard to follow with its heavy detail on some occasions but Martin's wit and playful comedic charm obtains your attention. The silver dressed performer's use of jazz singing adds an additional element to the performance, especially when she sings the emotionally slow number she sings to her lost brother, which had some audience members crying. You can feel the pain deep within in Cheryl's voice.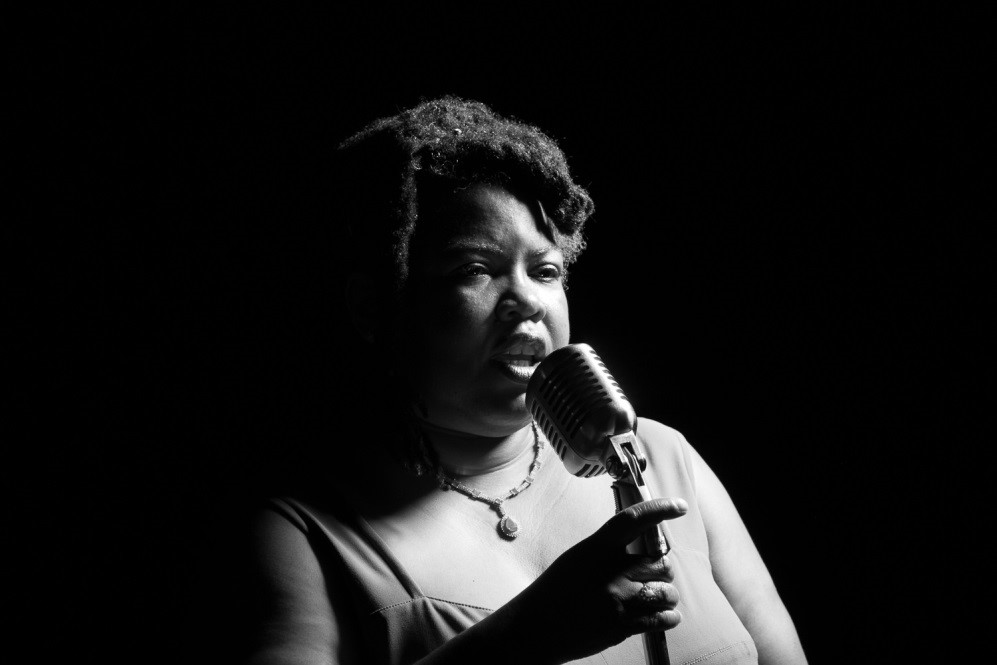 Darren Pritchard's direction of the piece helps it flow smoothly; giving each segment of the monologue's a chance to be fully explored. Keeping the flow light but making sure that the performance contains its instrumental and detailed observation without feeling winded. Each song that plays carries a reflective weight to the performance and from Amy Winehouse's 'Back to Black' to Buddy Holliday's 'gloomy Sunday'.
I did find Who Wants to Live Forever both an interesting and intriguing performance and praises to both Cheryl and the complex narrative and themes, at the same time I felt like their should have been a bit more energy in the performance as there were little moments when it did feel a bit slow.
Overall, Who Wants to Live Forever is a smart and ideal play that is filled with heart, astrological science, soothing soul and a jazz fuelled catalogue that will entertain audiences looking for something different at this year's PUSH Festival. Plus you can't beat a cheeky shot of cosmopolitan that Martin shares with her audience.
Reviewer: Luke Richards
Reviewed: 26th January 2017
North West End Rating: ★★★