Although it was written over 50 years ago, A Clockwork Orange by Anthony Burgess is still hugely relevant to today's world. The recent surge in violence amongst young men is portrayed in this dark tale.
Directed by Kevin Johnson, this is a visually fantastic piece of work. The physical theatre aspect of this show is easily the highlight of the show. The set is comprised of white boxes and picture frames, which was a simple way to double up as other props.
For anyone who doesn't know the story, A Clockwork Orange tells the story of Alex, a young man who embarks on a life of crime as a youth. Act Two mainly focuses on the state's attempts to cure him of his violent ways.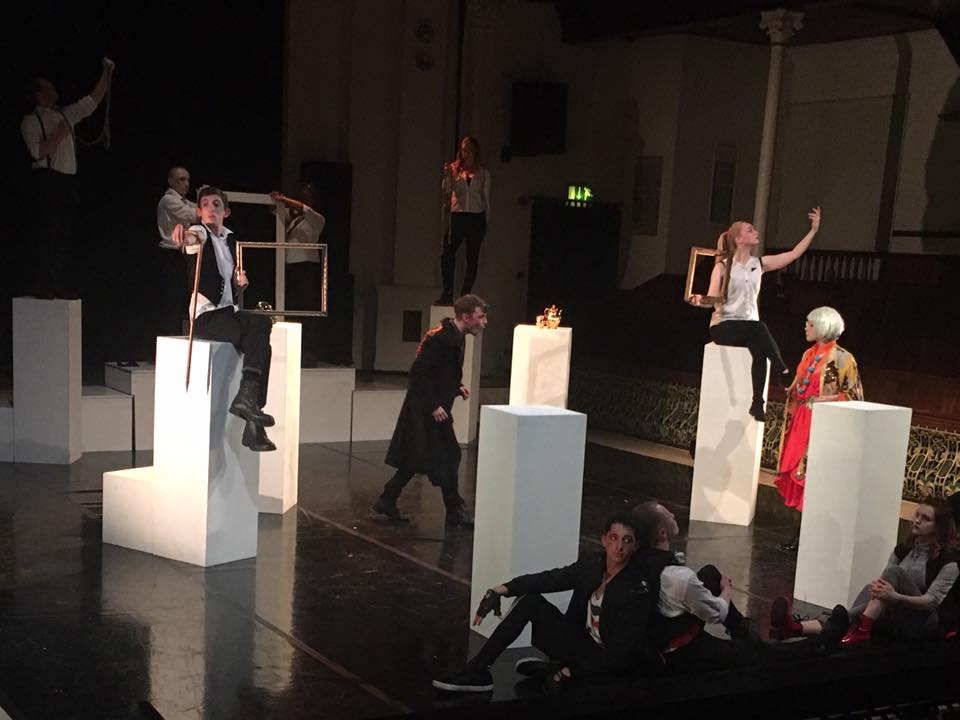 Ashton Corbin stands out in the lead role as Alex. He has the confidence needed to portray the leader of the gang, but also the vulnerability required when we see the character suffering. It must also be noted that this show was performed by students currently training at Plymouth Marjon University.
A special mention also needs to go to Sophie Murdoch who played a number of roles in this production. However, while she was playing the role of Alexander's Wife her ballet skills really shone through.
The cast quite a few female performers in what is a play full of male characters. However, I did struggle to understand if some characters were being played as males or if they had swapped the gender of the character.
A great start for a young cast with some excellent direction. I think the future is bright for these young actors. There were some great moments in this play and also some that didn't work so much. A good watch.
Reviewer: Sean Foster
Reviewed: 8th June 2017
North West End Rating: ★★★★