This charming little play started with a hilarious monologue, introducing us to the character of Colin; a bric-a-brac aficionado and mummy's boy, who has recently lost his beloved mother and now keeps her in a biscuit tin.
We've all met someone like Colin and Stephen Edwards does an excellent job of poking fun of the character, while making him loveable and finding the pathos in his grief.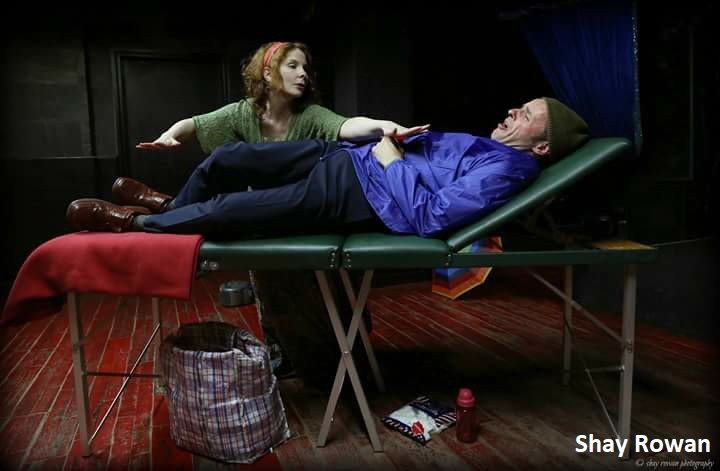 His visit to the fete, something he loved to do with mother, leads him to visit the Reiki tent, where we're introduced to the character Lisa; a spiritual healer who uses the ancient Japanese healing powers of Reiki. Here the play settles into a two hander as Lisa helps Colin deal with his loss through some absurd and humorous methods, which Hayley Cartwright plays with much energy and enthusiasm.
The two actors played off each other incredibly well, and even though the play didn't over stay its welcome, it teetered into repetitive territory towards the end, especially in regards to discussing his mother, although this dip into sentimentality was quickly brought back up with a brilliant moment involving his mother's spilt ashes. The ending was nice, hinting at a deeper connection between the two characters which I would like to have seen explored more. Overall, a humorous, and warm play with an atmospheric sense of place and good performances.
Don't miss your chance to see this lovely little play this evening at Bar Pop. http://www.wegottickets.com/upthebunting
Reviewer: Ellie Close
Reviewed: 13th September 2017
North West End Rating: ★★★★