My first visit to Manchester's HOME theatre to experience Bourgeois and Maurice perform their neo- cabaret presentation 'How to Save the World Without Really Trying' was an entirely fabulous and hilarious affair!
The show is part of the HOME 'ORBIT' festival which features shows from this year's Edinburgh Fringe. Bourgeois and Maurice are regulars at SOHO theatre and a quick look at their webpage reveals they have been entertaining theatre goers by being spectacularly brazen and witty since 2007.
This show is billed as an engagement with 'the complex issues of today's geo-political climate…without too much effort on anyone's part'. It was a riotous, satirical look at all the hot topics of the day from Brexit to Banal Social Media and all the other things that really get on your politically correct nerves. All of this packed into forty-five minutes of comedy, music, visual performance art, dance, song, video performance and audience engagement.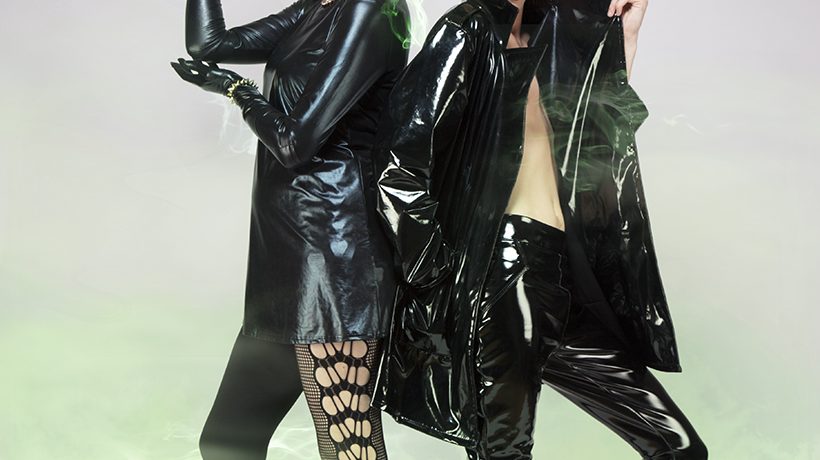 The material was very accessible, there was something for everyone to relate to. The show didn't pull any punches though and I guess this is very much the style of Bourgeois and Maurice. Subtle is not their thing. Outrageous is.
Bourgeois and Maurice are wonderfully crafted big characters. The eccentric, glittering and glamourous space and time travelling brother and sister alien duo have a hugely enjoyable rapport with each other and the audience. In the tradition of cabaret, the audience is truly part of the performance.
Their witty song lyrics and talented clowning barely left room for the audience to pause between laughs. My favourite songs included 'British Values' and 'Armchair Activist'.
I alternated between gasping in shock and cringing with delight during the song Chemsex Party which quite frankly featured ridiculously obscene but very funny lyrics. Not at all for the faint hearted!
A show that left my cheeks aching and my brain buzzing. I will be checking out anything else I can that they have been involved in… if it's half as good as this show it will be well worth seeing.
An irresistibly moreish performance…I think I'm their newest big fan!
Reviewer: Andrea Lynch
Reviewed: 10th October 2017
North West End Rating: ★★★★