Seiriol Davies brings us an eclectic musical to celebrate the life of the extremely eccentric fifth Marquis of Anglesey, Henry Cyril Paget, which explores his love of cross-dressing and theatre. The piece is a tightly directed romp through Henry's short but exuberant life which celebrates and subverts the tropes of musical theatre.
The love duet in this show is a paean to marriages of convenience, there are ditties about the value of art and ballads about butterflies. The show is full of knowing jokes (Henry's Etonian bunk-mate Cameron's slogan is 'we're all in this together'), contemporary anachronisms and fabulously surreal humour. In the wrong hands this could easily come across as trying too hard but Alex Swift keeps proceedings in order knowing when to land a gag and when to move on.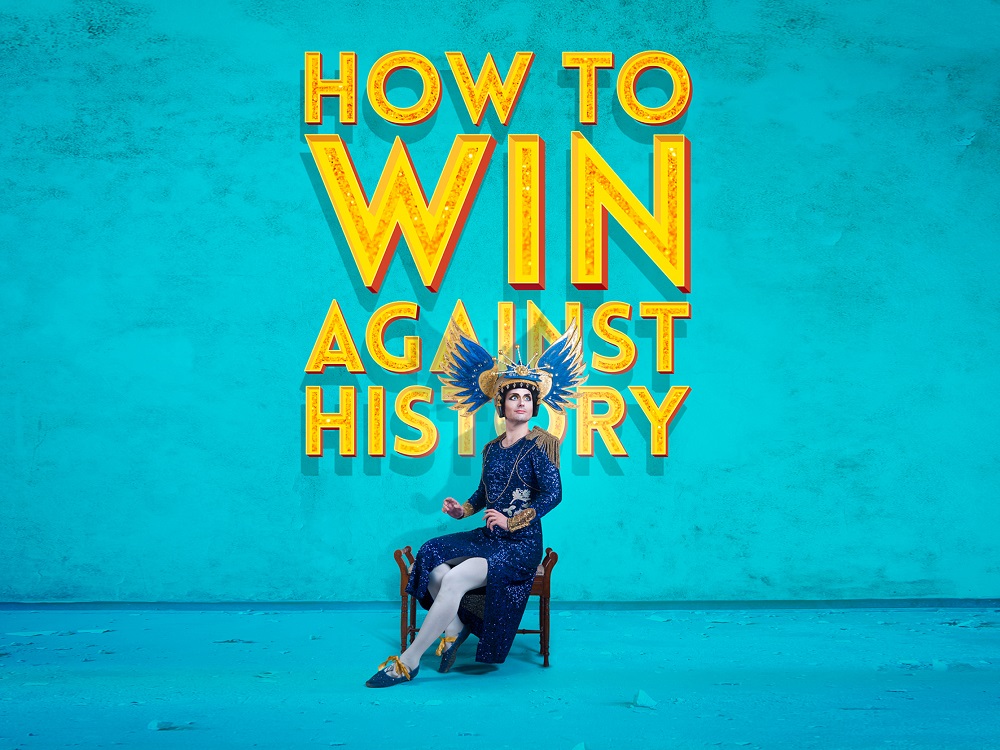 There are some ingenious moments, one suspects born out of necessity (musicals are not cheap to produce), such as the mimed tea sequence between the two 'lovers' Henry and Lilian. And a lot of self-reflexive humour, the references to touring and pleasing audiences are particularly resonant.
The trio of performers are excellent. Dylan Townley underscores the proceedings from behind his keyboard, Matthew Blake demonstrates deft dance skills and a plethora of accents (his Daily Mail journalist Quentin is fantastically repugnant!) and Davies sparkles as Henry. The show succeeds in piquing your interest in the 'dancing Marquis' and Eve Leigh's dramaturgical role deserves a nod, as she has helped keep the essence of the story whilst allowing the company to have fun and breathe life into its bones. Sadly, there is little to work from as Henry's family burned all diaries, photos and letters after his death.
How To Win Against History is an exciting new British musical with echoes of Noel Coward, Tim Minchin and Gilbert and Sullivan, and – thankfully - no cameo from Kiera Knightley (though Seiriol is convinced she's make a good "Geordie Lass"). Whilst there is no definitive instruction as to how to win against history there is most definitely a well-crafted, hugely enjoyable show here.
Reviewer: Clare Chandler
Reviewed: 14th October 2017
North West End Rating: ★★★★