This is my first experience of reviewing at the Opera House in Manchester and their hospitality was superb... We were greeted however with some rather unfortunate news in that Vincent Simone was injured and therefore there would be two other dancers instead (I will come to them shortly). Fortunately, the beautiful Flavia Cacace did perform with Vincent's "understudies" so all was not totally lost.
Let's start with the set- wow... A fantastic set that could be seen from every angle of the audience no matter where you were sat. It was bright, vibrate and created the right setting for what was about to happen.
And what was about to happen?? A story of love – well, actually, several stories of love with Flavia and her dance partner as the 'cupids' of dance. The stories were told in rhyme and narrated very well by Tom Parson who also had lead vocals with Rebecca Lisewski throughout the storytelling. Some strong vocals from both, but my favourite was Lisewski's performance of 'The First Time Ever I Saw Your Face' – absolutely beautiful.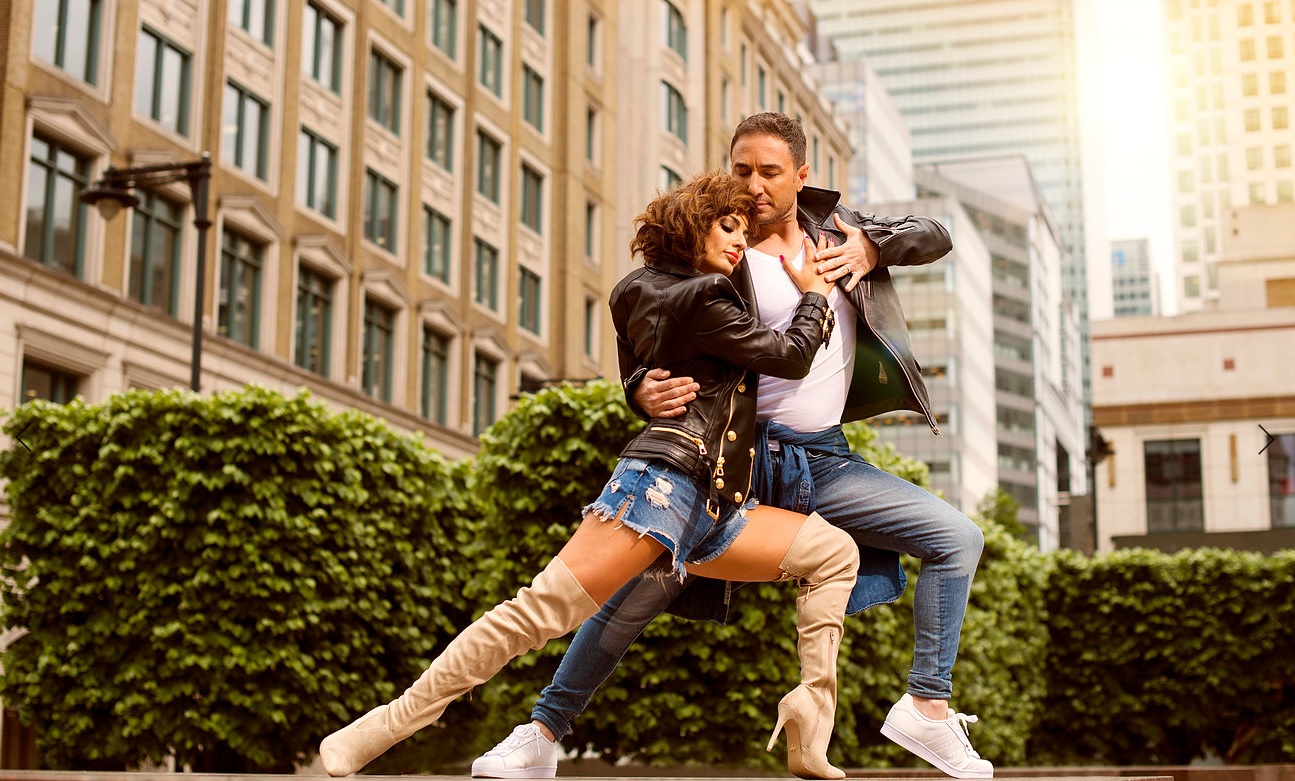 Flavia was joined on stage, by two gentlemen in Vincent's place – Italian Pasquale La Rocca and Argentinian Leonel Di Cocco, both hugely talented and world class performers. Rocca in Ballroom and Cocco in Tango... Cocco's tangos were wonderful sight o behold and their final Argentine Tango had the audience giving the ovation that the dance deserved – truly breathtaking... Rocca, on the other hand made every other genre of ballroom look easy and effortless and he partnered Flavia very well – they looked like they had been dancing together for years. These two men deserve high praise indeed for coming in on such short notice and fitting into a company seamlessly...
And now the company – some real standout performances and everyone looked like they were having a great time up there... There wasn't one who didn't deserve to be on the stage. They moved so well together.
The choreography was amazing but what would you expect from a show that's been co-choreographed by Vincent and Flavia – they worked well with director/choreographer, Karen Bruce, to get the most out of a very talented company. Our favourite (apart from the finale) was the Assassins Tango number and the very clever use of the everyday items (don't want to give too much away) as props.
The band played well under the musical direction of Jonathan Taylor, but I did find occasionally that they were very loud. Maybe something to consider. From the band though, I would like to take a moment to congratulate Oliver Lewis on his fantastic playing of the violin especially in the final number, 'Flight of the Bumblebee' (I think this was the final one, forgive me if not).
Sound and lighting had no issues tonight at all... Excellent to see on an opening night... The lighting was fantastic – some beautiful colours and accents. Well done.
Costumes were great with varying styles and colours to fit the mood of each dance.
All in all, this was an enjoyable night at the theatre and if you enjoy the medium of dance, then I would definitely encourage you to go and see it. Flavia did say that they hope Vincent will be back soon but the show only runs in Manchester until 21st October so not sure if he'll get back in time for it... I do hope so and we wish you a speedy recovery Vincent.
Thank you for your hospitality and enjoy the rest of the week
Reviewer: Hazel Bumby
Reviewed: 17th October 2017
North West End Rating: ★★★