Unlucky in love? Carrying relationship baggage, you want to unload? Sarah Blanc is here to help! Her insightful, uninhibited and uproarious lecture in which she shares life lessons and stories from her own calamitous, but all too relatable dating disasters is nothing short of humour based therapy.
The one-woman show supported by rail of lycra, 80s fashion, fancy dress props and a life-size cardboard cut-out of the object of Sarah's teen affections – Aussie spunk, soap superstar and pop prince Jason Donavan. All the Kylies and Jasons of the audience were also invited to participate in the show, to the point where at the show's climax I found myself with fellow audience members dressed as cast members of the soap Neighbours, showering Sarah with confetti as we sang "Especially For You". Sound terrifying? Well it wasn't…Sarah has a wonderful rapport with the audience which she quickly established by laying herself completely bare and being at ease with laughing at herself.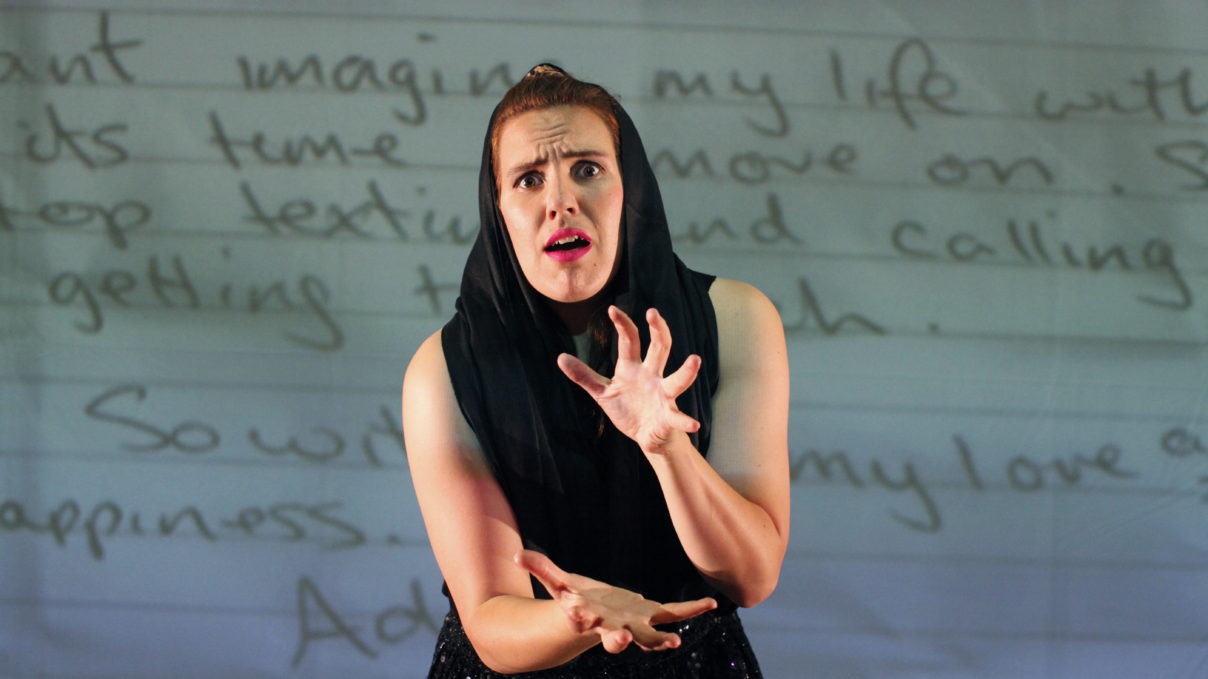 There was an occasional fluff or pause but our quick witted host used a talent for ad-lib, physical comedy and comic timing to keep us on side.
Sarah nailed it. There was not a moment I was not completely entertained. Recognising her own crazy and exaggerating it to superb comic effect. Her comedy performance incorporating theatre and dance was original and refreshingly honest. Dance was an important part of the overall performance and Sarah's dynamic moves referenced 80s and 90s pop culture to hilarious effect.
So, if you've ever had your heart broken, run the gauntlet of online dating, worn snow-washed denims and a scrunchy atop your pineapple head or been moved by the lyrics of Angry Adamson's "Suddenly", then this is the show for you. And chances are, even if none of these apply, you will still find this show very entertaining.
'It started with Jason Donovan' was presented at Contact Manchester and exceptionally welcoming and friendly theatre, as part of their Flying Solo Festival 2017, an annual festival showcasing 'radical solo performance'. Exploring and challenging issues relating to politics, gender, race and the body in new and interesting ways.
Reviewer: Andrea Ethell
Reviewed: 2nd November 2017
North West End Rating: ★★★★