As a child, Anna was diagnosed with a severe mental illness and prescribed a cocktail of medication but after many years, Anna is starting to wonder whether her mother, Renee was too quick to medicate. Anna tries to distance herself from her psychiatrist Vivienne, the label that has defined the majority of her life and most of all her mother.
The play begins with a lady reciting a story from a book of what seemed to be a memoir of a child's life. Little did we know, the story she was telling was about to unravel in the lead role, Anna.
Now that Anna is 18, in her first relationship with Oliver, she is craving her independence. Anna chooses to ignore her medication, her doctors and decides to rediscover the talent and passions in writing that she believes were once interrupted.
Anna was a precocious child and wrote stories that were somewhat unconventional to the average 8-year-old and her mother began to question her alarming self-destructive behaviour not only through her writing but her child's mental state.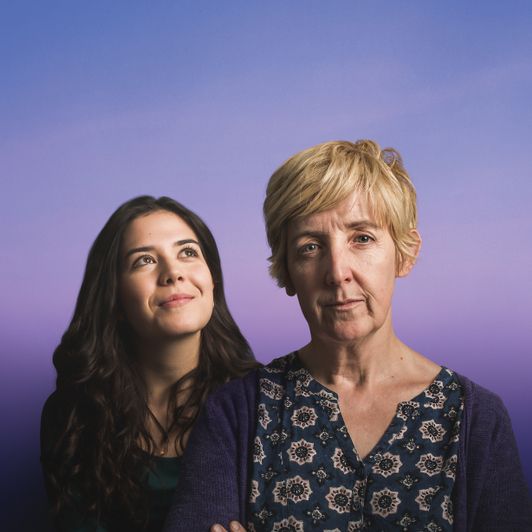 The play explores the fragile and emotive journey of a mother and a teenage daughter on the cusp of adulthood and they begin to re-evaluate their relationship as Anna has refused to take her medication and begins to decline. Suddenly the world is a volatile and challenging place for Anna and we are left questioning - Is the medication stopping Anna from expressing herself creatively? Was it the loss of her father at a young age? Or has she always been a danger to herself?
It was made apparent that the lady who opened the show, Vivienne, is in fact Anna's psychiatrist. The relationship between patient and doctor sometimes is on the tip of overstepping the limit as Anna refuses to see any other doctor and only wishes to connect with Vivienne as she is her comfort in her world of despair.
Anna's boyfriend, Oliver delivered the role effortlessly and brought slight humour to the play even though he has his own sensitive back story as his father is disabled and he received a serious lack of care as a child. This allows Renee to deliver her maternal side in their relationship which was admirable to watch.
Questions weren't answered into the specifics of the mental illness however they delivered the roles so meticulously and passionately that the information you were given through the script was enough.
The mother-daughter connection was unpredictable and one that Renee had tried to balance and fought so hard to maintain allowing there to be a shift of sympathy from each character throughout the play.
All members of the cast were fully invested in their roles and were superb. The mother-daughter relationship was heart-breaking and complex but delivered so accurately from both Julie Hesmondhalgh and Norah Lopez Holden. They managed to capture all elements of their relationship through the lack of affection, dependency, frustration, compassion and most of all love.
The Almighty Sometimes is an unflinching and eloquent examination of the highs and lows of human emotion. This play is triggering, powerful and poignant and looks at mental health in an ingenious, emotional way. It leaves you feeling something and that is how you know exceptional theatre! The scripts subject matter is one of the most pressing social issues and was portrayed with finesse and dedication from all parts.
Katy Rudd has created a production that has you leaving the theatre speechless through the direction, narrative, the set and most of all the prodigious cast. This production is not to be missed!
The Almighty Sometimes continues at The Royal Exchange until the 24th February - https://bookings.royalexchange.co.uk/single/PSDetail.aspx?psn=15042
Reviewer: Heather Errington
Reviewed: 14th February 2018
North West End Rating: ★★★★★