It's been many years since I have seen a traditional ballet and I'm sad to say it will be many more years before I go again. I have a passion for dance of all disciplines and was looking forward to the performance, I have never seen Sleeping Beauty before and felt it would be the perfect introduction to the ballet for my daughter who is 8 years old; a story she would recognise, find easy to follow and not be too heavy. Unfortunately, it didn't inspire her, nor did it inspire me. I was expecting traditional from a Russian company but this was terribly dated. I appreciate that there is only so much that can be changed with a traditional ballet without moving away from the fundamental design of the production, but this was really stuck in time. There was something pantomime about the whole thing and not in a good way, it was very 'hammy' in places and a little comedic when I didn't feel it should be. There was no subtly to the mime and this made it difficult to take seriously; there were in fact parts that reminded me of children's television.
The choreography was repetitive throughout which made it at times quite boring There were long sections of dance performed by the corps de ballet between the essential parts of the story and each section was much of a muchness.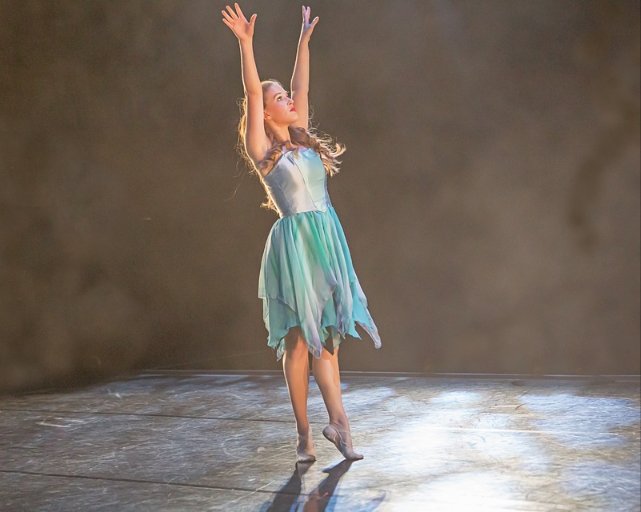 Carabosse's entrances did please me though, as with a change of mood came a change of movement and we saw some light and shade to the performance. Again though I felt that the way this was delivered made it a little 'pantomime' and I would have liked to have seen a bit more of a sinister feel. I think the lighting could have been better utilised during these scenes to set the mood.
On a positive note, the dance itself was enjoyable and well executed, the corps de ballet were beautifully succinct and there were some outstanding performances from the principal dancers. Liliya Orekhova was remarkable as Aurora, her flexibility, strength and precision made it easy to see why she took the lead role. For me though there was something uncomfortable about her performance and I didn't find her easy to watch.
My favourite performance was given by Ekaterina Tokareva as the Fairy of Goodness, she opened the show with a graceful and beautifully performed solo and she remained consistent throughout, whilst I could see that she may not be technically the best dancer on stage, I found her performance the most pleasing. The duets performed by Puss in Boots and Cat and by Little Red Riding Hood and Wolf were well delivered and a nice change from the rest of the repetitive movement.
The costumes were amazing and the orchestra faultless.
In conclusion, this wasn't the show for me but I'm sure that there were audience members who would disagree, maybe it's supposed to be 'pantomime' having never seen this particular ballet before I have no real comparison to make. I personally would prefer to see something move with the times a bit more.
Reviewer: Jenny Wilson
Reviewed: 2nd March 2018
North West End Rating: ★★