It's been over 50 years since the movie featuring Julie Andrews first hit screens, and in 2018 the hills are most definitely still alive. The songs have grown to be so iconic, there isn't a single one that is unrecognisable. Upon entering the theatre the snowy mountain backdrop instantly transports the audience to 1930s Austria.
Lucy O'Byrne takes on the lead role of Maria in this production and she deservedly earned herself a standing ovation for her performance. From the moment she opened her mouth, it was clear she had a fantastic soprano voice - one that did justice to all the classics from this great musical. She had the power in her voice to hit every note in every song, but the grace to never take it over the top.
The story of The Sound of Music is so well-known by everyone and it is fair to say that this production is a textbook version. It ticks all the boxes of a great performance, yet doesn't add anything new to it.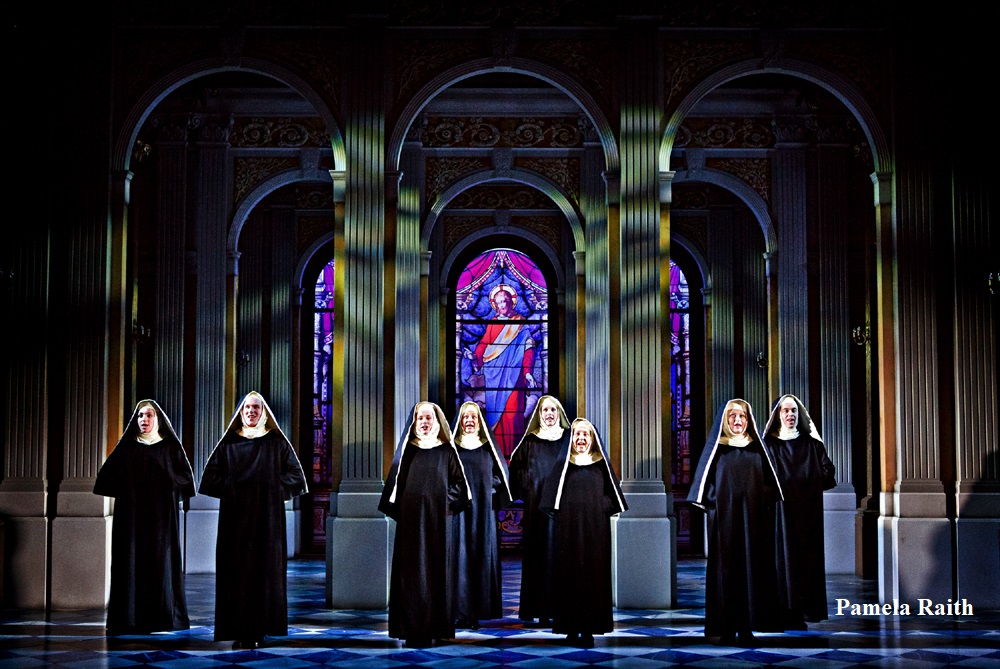 Gary McCann has done a great job in creating a detailed and realistic set. The staircase that the Von Trapp family home is known for is one of the main features. The nun's abbey and the mountain backdrop are all featured.
Captain von Trapp was played by Neil McDermott, who is probably best known for playing series regular Ryan Malloy in Eastenders. His rendition of Edelweiss was good, however, it was clear that he lacked chemistry with some of the rest of the cast.
One of the highlights of the production are the von Trapp children. All of them were talented in their own right, and it was nice to see that each of them was given a personality rather than just Child 1, Child 2 etc. Every time little Gretl had her moment she melted the audience's hearts.
Megan Llewellyn delivered a very powerful version of 'Climb Every Mountain' that had some members of the audience on their feet. The nuns as an ensemble delivered a great performance between them.
Howard Samuels brought the comedic element to the production playing the role of Uncle Max Detweiler. His camp mannerisms had the audience in stitches throughout the show. He also bounced quite well off Kara Lane who plays Elsa Schraeder.
A special mention must also go to the musicians led by David Steadman.
Everyone left the theatre with a smile on their face, and with the belief that they could indeed climb every mountain. The Sound of Music is a timeless classic that never gets old.
Reviewer: Brian Madden
Reviewed: 13th March 2018
North West End Rating: ★★★★★