Hope Mill Theatre notorious for bringing the magic of musicals to Manchester's fringe scene hosted the new up and coming musical 'Guy' a leoe&hyde production directed by the talented Manchester based director Sam Ward with Choreography by the award winning Choreographer Yukiko Masui from Tokyo.
Leoe&hyde are a musical theatre company specialising in original productions, set up in November 2016 by composer Stephen Hyde and writer Leoe Mercer - So far their work includes the successful 'The Marriage of Kim K' and the coffee shop musical 'Queueue'.
This show tells the tale of Guy (Brendan Matthew) a young gay man brandishing a few extra pounds who has found himself isolated, unfit and socially shy due to his love of virtual reality on-line gaming. Guy is like every other single male he hungers for love and romance but in this modern world of cheap sex and dating apps has fallen victim to social pressures of superficial love focusing only on masculinity and a perfect body image; in the 21st Century our lives are becoming ever-more social media dependent and the dark side of online relationships grows where you can now meet someone new without leaving your bed, while sitting on the loo or even when on another date. Tormented by "not interested" and "you're not my type" Guy resorts to Catfishing by creating a fake profile on Grindr - a mobile app geared towards gay and bisexual men helping them meet other men in their area due to fear of missing out.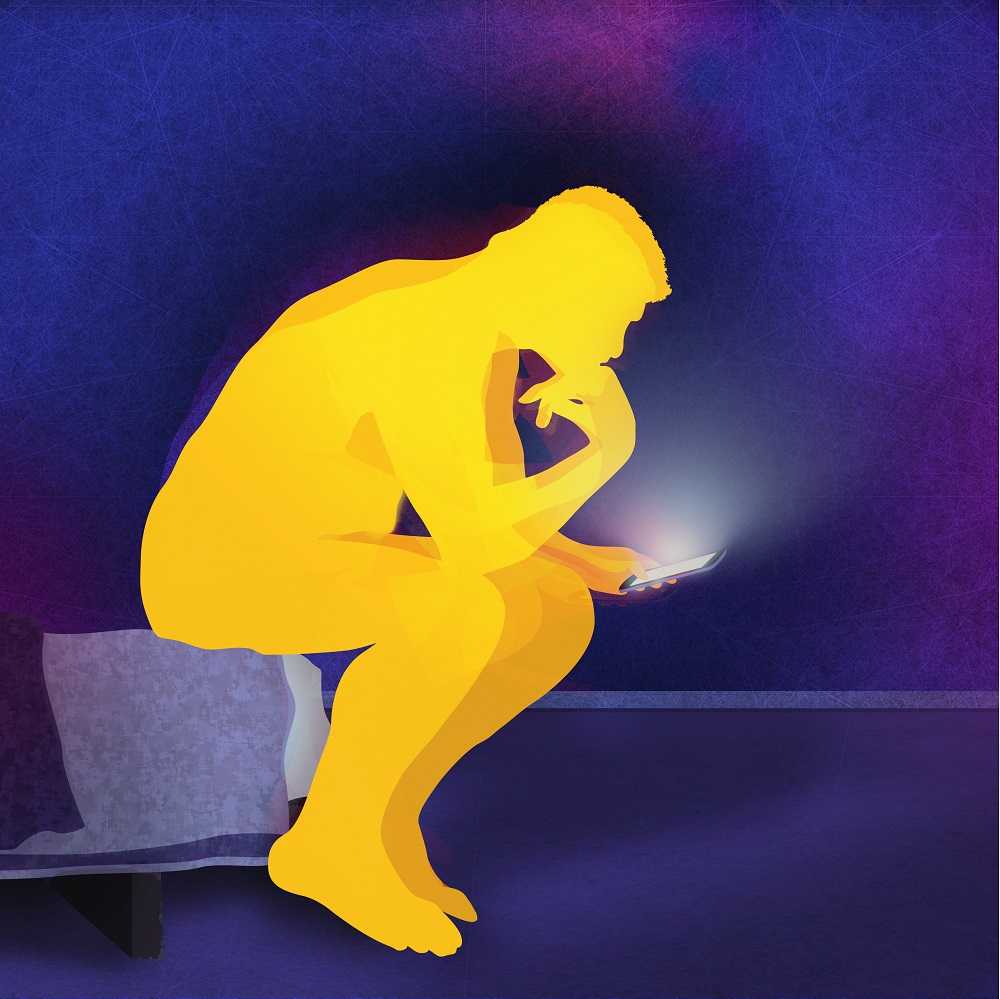 Tyler (Steve Banks) his seemingly confident gorgeous friend who realistically is starved, skeletal and suicidal has everything he wants a loving partner and is an outgoing party animal is the perfect identity for Guy to steal.
Some fantastic stage directing by Sam Ward as we see the 'catfishin' scenes unfold along fantastic lyrics from Stephen Hyde with songs such as 'Stuck in a Generation', 'Is Your Body Who You Are' and 'Click'. The tale is a true reflection of how our young adults face cruel prejudices to be the perfect image of fun, fabulous and fit when the reality is social media and dating apps have hindered not helped by affecting their mental health severely as they strive to be as happy as their social media statuses seems.
Some outstanding acting by the cast Adam Bailey who played Dom was exceptional in his interpretation and versatility throughout and Seann Miley Moore was magnificent as he dazzled us with his physical moves, dance and impeccable vocals. There was a problem with the microphones as the tape consistently peeled off as the actors perspired causing the sound to be a little patchy and intermittent but other than that the vocals and lyrics were faultless telling the tale of its twists and turns to its ultimate conclusion. Great scenes throughout that had you laughing one minute and deeply saddened in another, Aziz and Dom's physique of course requires a mention with their head turning Adonis stunning bodies certainly was a visual delight even for an old married women like myself.
I believe this musical has huge potential and I am sure it will progress and evolve as time goes by, the guys did a fantastic job with the script and lyrics that they were given but the story seemed to have unnecessary twists and scenes making it a little clumsy at times. They seem to gel well as a group but I was not convinced with the love scenes as the chemistry certainly wasn't sizzling hot more of a chilly breeze. Overall an entertaining evening with some tremendous acting and accurate lyrics about the highs and lows of modern day dating and all that goes with finding who "you click like a light switch, shuffle like a playlist, kiss like a plot twist and cuddle like a double helix".
Verdict: "A true reflection of how our young adults face cruel prejudices to be the perfect image of fun, fabulous and fit"
Reviewer: Katie Leicester
Reviewed: 19th June 2018
North West End Rating: ★★★