Take Back Theatre is a collective formed as an urgent response to the current political and social climate, in particular austerity, in Manchester, its home of creation and beyond.
Set up by actor Julie Hesmondhalgh, writer Becx Harrison and visual artist Grant Archer.
A pared back set comprises simply of white boxes of varying sizes, very scant. Two actors dressed casually are donning the stage holding scripts. A bit late in the day for learning lines you may be led to think, however this is the whole point of this 'urgent' theatre genre that has emerged from creative minds wanting for change.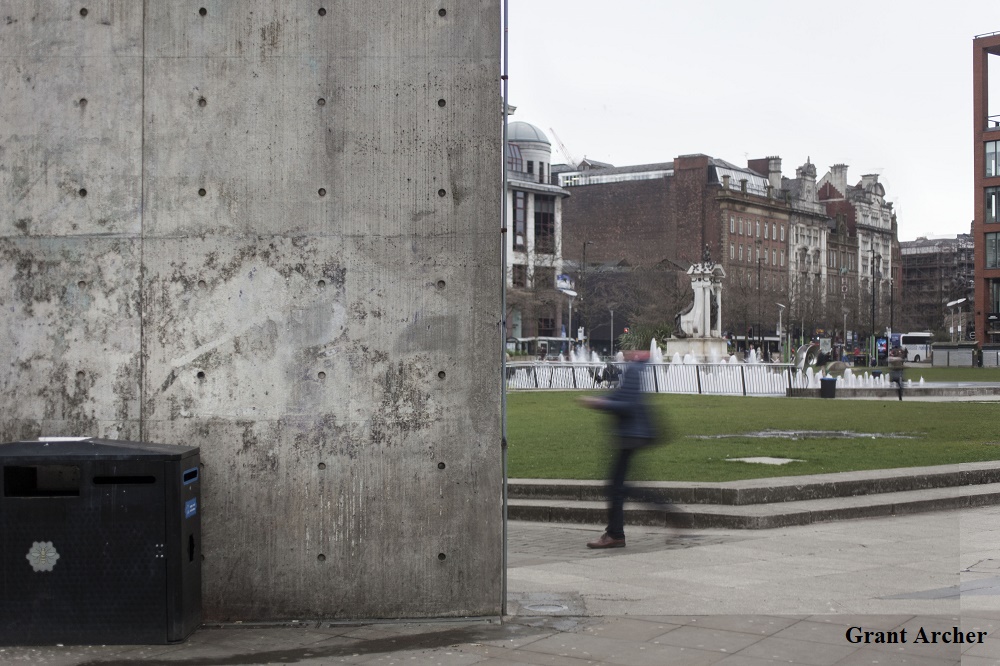 The actors Nadia Emam and Darren Jeffries calmly draw us into a series of events in Piccadilly Gardens, in the heart of Manchester one afternoon. When I say reading from scripts each paper is named such as 'The People,' 'The Phone Calls', 'The Spice.' They serve to introduce a set of characters, where they sit, who they interact with and how they go about their average day.
Cutting edge and relevant, they are characters that we can all identify with, they text, they what's app, they ignore messages. 'Where We Are,' is in the now, in the moment, making you think, question. Who is the person sat next to you on the tram? What is happening on the other side of the world? The actors come into their own, pacing the stage using water bottles as props with thoughts about people across the globe, throwing up more powerful points.
Tonight is a double bill; the second half is The Manchester Project, performed by the Monkeywood Theatre Company, also from Manchester.
A group of six actors bring their home city alive with a series of unique 19 vignettes, covering different places that make up the city and each written by an individual writer.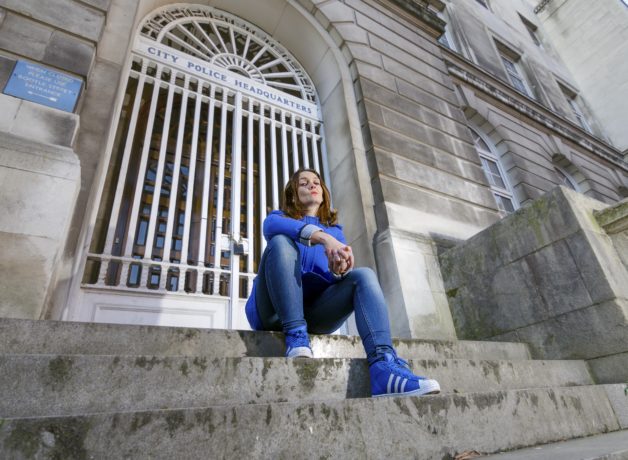 The first scene has a powerful impact written by Martha Kershaw and her voice tells us of the night of May 22nd when she was getting ready to go to an Ariana Grande concert. Powerful and poignant as all the stories are, some funny, some heart rendering but never sickly sentimental.
So the stage is set for a whistle-stop tour of the areas that make up the city. From tourists in Moss Side which has the audience roaring with laughter, to the asylum of Prestwich and the many faces of Withington.
Samantha Siddall is a proud Manc as she talks of her city centre, a backdrop for her adolescence as a punk rock chic outside Boots. She has also written the play Denton, which isn't nostalgic, in fact sometimes actors call places, (lovingly) shit holes, and Cornbrook was fascinating by Lindsay Williams.
It makes you see how things have changed and continue to change in this sprawling, industrial city. Snippets of Joy Division and The Smiths are smattered throughout, and a reference to Frank Sidebottom can't go unnoticed.
The performance tonight feels very accessible and inclusive. Away from theatre being something for an elite few. It was thought provoking and powerful, simply presented but hard hitting, driven by strong writing and compelling acting.
https://homemcr.org/production/double-bill-where-we-are
Reviewer: Rachel Foster
Reviewed: 27th June 2018
North West End Rating: ★★★★