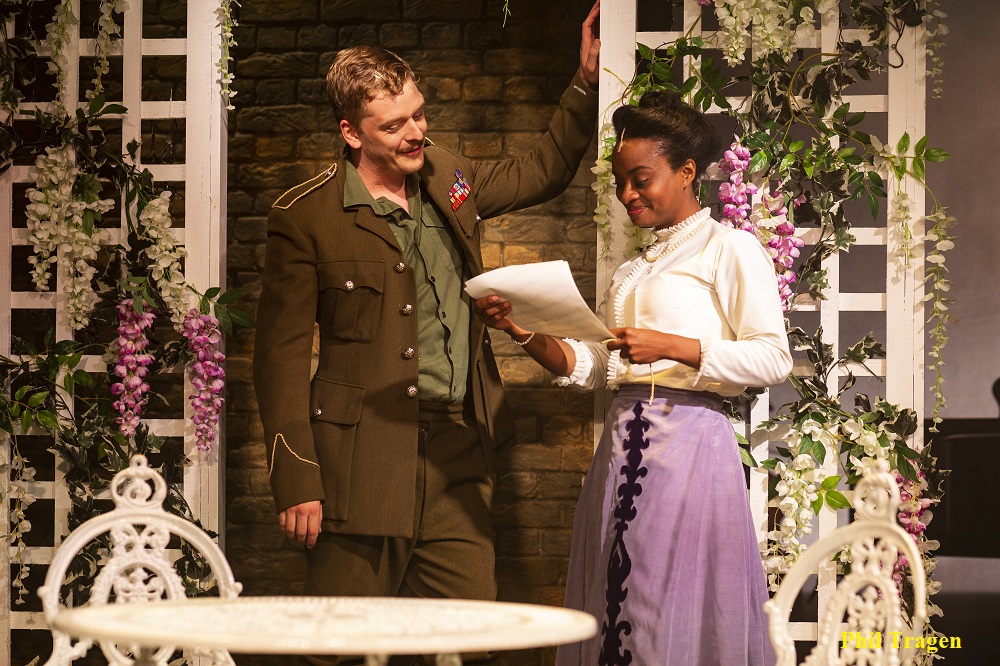 Based on the novel written in 1918 by Rebecca West, "The Return of the Soldier" is a British musical written by Tim Sanders with music by Charles Miller.
The plot revolves around Captain Christopher Baldry who returns from the Front in 1916 due to injury. Nowadays we would call it PTSD: then it was known as shell-shock – that's if it was given a name and not just brushed under the carpet. He is suffering from amnesia and cannot remember his wife...but he can remember his first love, Margaret and the plot focuses on the loss of love, the desperation to recapture and retain the passion and excitement of first love and the acceptance of the humdrum banality of settled domestic life. If Captain Baldry is made well, he will be sent back to the Front.
If he remains ill, his wife will have to accept that he may never remember her and Margaret will be forced to decide between him and her hapless, childlike, albeit loving husband, William Grey. The best thing she can find to say about William is "he makes a good pickle" - which may be very useful but it's not going to set the world on fire. The sad part is that right from the start, you know that no-one is going to win this one.
The three women: his wife, his cousin and his first love, are all grieving for Christopher in different ways and for different reasons. Loss is a common thread for all the characters, however.
The set is part kitchen of Mr and Mrs Grey and part garden of the Baldrys. This works very well even in such a small space, with the actors skilfully and seamlessly navigating around each other. The past is presented alongside the present, with flashbacks denoted by a subtle change of lighting and Director, Charlotte Westenra has done a superb job delineating these, as well as coordinating the action in what can, at times, be a very limited and slightly crowded space.
The cast of five are absolutely outstanding.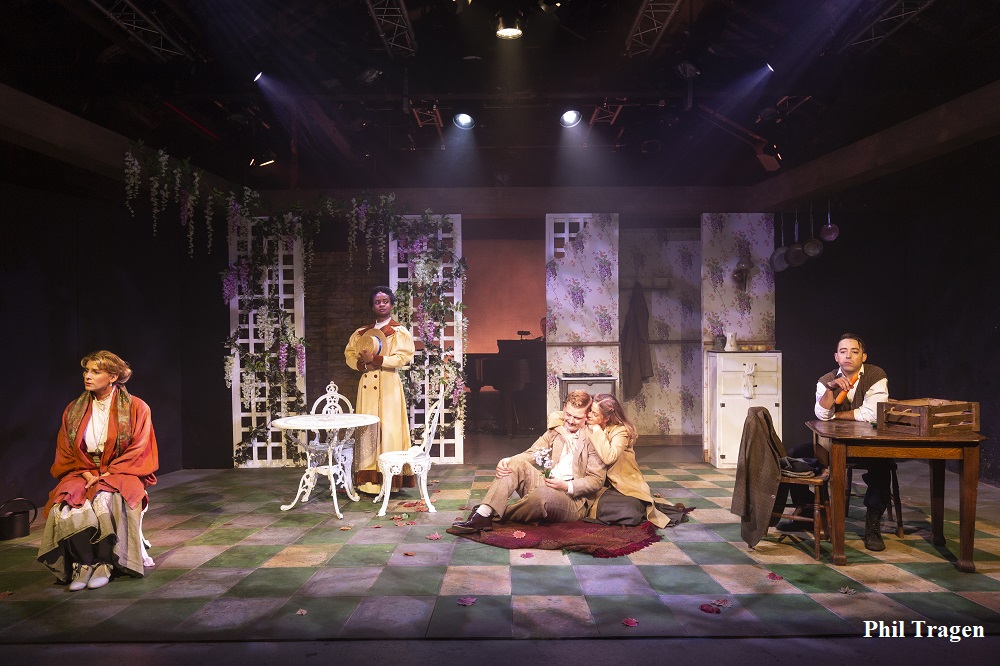 Chris Jenkins plays Christopher Baldry with a raw realism, switching from euphoria to traumatised bewilderment with startling ease. He is a man on the edge for a lot of the time but he has a quiet dignity. I found Chris to be extremely convincing and he also really looked the part.
Kitty Baldry (Tessa Kadler) is an ice queen, with little or no empathy for anyone except herself and an undisguised dislike of and hostility towards anyone not of her social status. Tessa's acidic retorts and disparaging looks were done excellently, not overplayed yet certainly making the point loud and clear.
Christopher's cousin, Jenny, is the voice of common sense and reason and Esme Sears is wonderful to watch as she plays the role in a very gentle manner, but we are left in no doubt as to her feelings and her face was wonderfully expressive – particularly when reacting to Kitty.
Margaret Grey is played with dignity and grace by Naomi Slights. The intoxication and passion of first love gradually reclaims her and we see how right she and Christopher are for each other through the use of flashbacks which highlight her playfulness and coquettishness with him; as opposed to the maternal relationship she has with her husband.
Playing dual roles of William Grey and Dr Gilbert Anderson is Marc Pickering who is an absolute delight. The two characters are so different and entertaining, both bringing humour to the production in a wonderful and quirky way. Two of the highlights from tonight were "Headmaster" which he performs as Dr Anderson and "The Little Things I Need" which he performs as William Grey. Both wonderfully done with absolute mastery and comic timing. The character of William could be underestimated but he knows a lot more about his wife and her feelings than she gives him credit for. I can't imagine anyone playing these two roles better than Marc.
I found most of the songs to be instantly likeable and the opening number, "I Await The Return of A Soldier", is still in my head. The quality of the singing was excellent and there were several songs which required the cast to each sing different parts at the same time which was wonderful to watch, particularly "What Have I Become". Staged in the intimate setting of Hope Mill Theatre, the emotion can be felt very strongly. The actual performance space is quite small but this really lends itself to the intensity of this production. Put together with a wonderful score which is played emotionally on the piano and cello, this is yet another fabulous production to be staged at this unique and very special venue.
In the year of the one hundredth anniversary of the end of World War One, "The Return of the Soldier" is a fitting, thought provoking and respectful reminder of the sacrifices made by so many, who suffered in silence. Not only the soldiers but those they left behind...and returned to.
Reviewer: Nicky Lambert
Reviewed: 12th September 2018
North West End Rating: ★★★★★