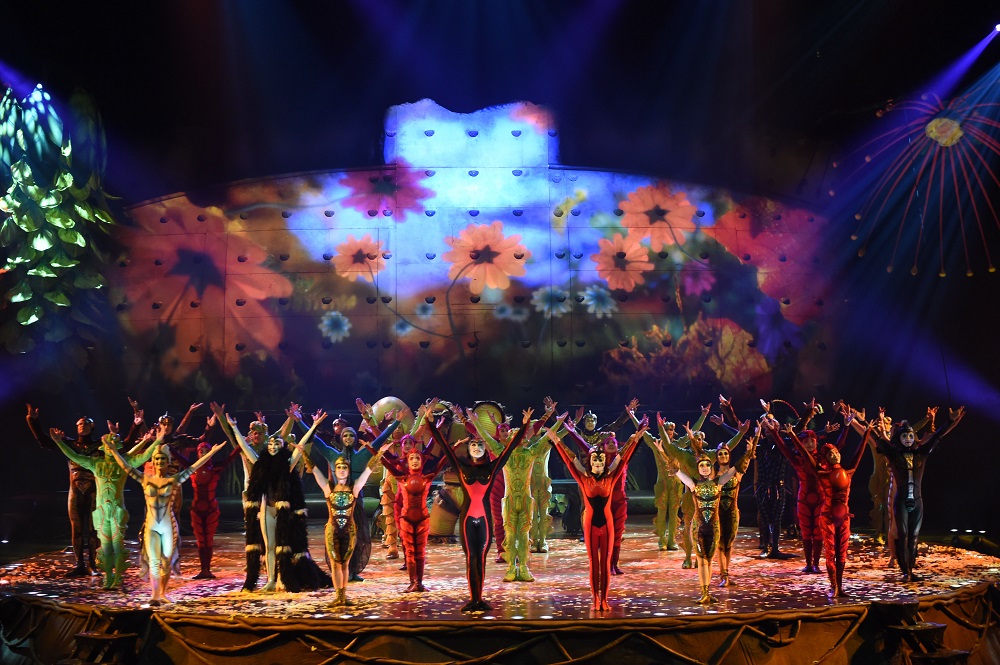 There is nothing to prepare you for how spectacular a cirque de Soleil production is, from the moment you step into the arena and see the ginormous stage which takes up nearly the entire floor section of the building, you are dazzled to the very end.
When the show starts, you won't believe the level of skill and precision on display, OvO is not a new production for Cirque de Soleil and originally it opened in Canada back in 2009 and has taken nearly ten years to make its way to Manchester audiences - but for me; it was definitely worth the wait.
OvO's story is based around insect life and this opens up a lot of possibilities for the choreographer; Deborah Colker who develop new ways for you to perceive each character, there's red ants who do a faultless acrobatic act, butterflies performing on wires above the crowd and Beatles that do loop in the loop in the air on wires; all performing in lavish costumes created by Liz Vandal.
The story can be hard to follow at times based around the story of a fly who carries around a big egg and wants to fall in love but has to battle his foes who try to stop him, but like almost all Cirque de Soleil productions, the sheer talent performing (as even just a showcase) is enough to warrant the ticket price alone.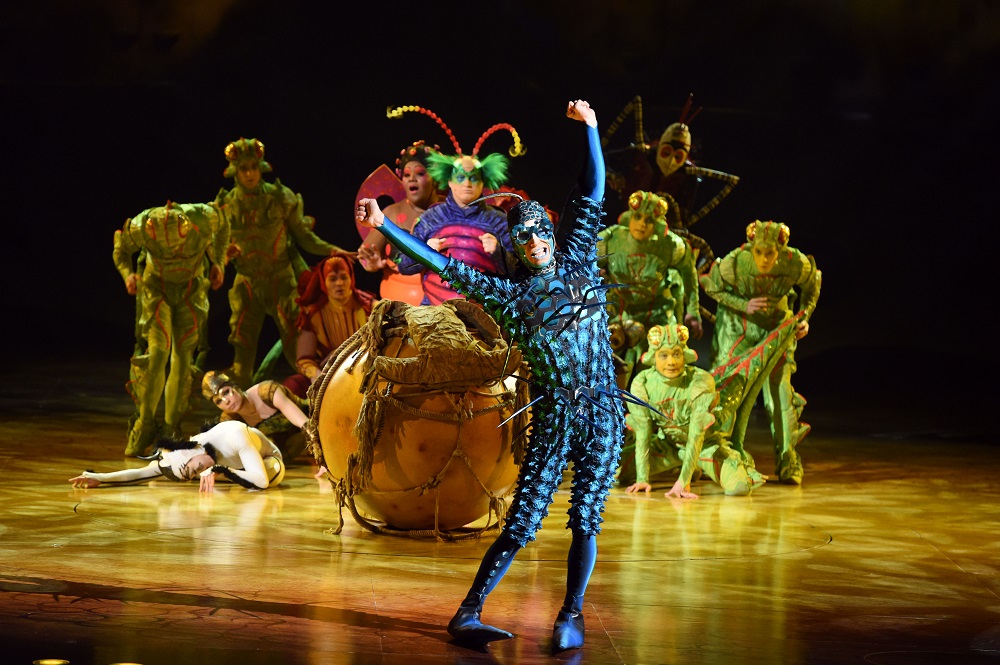 In between the big set pieces which are out of this world quite literally, the audience are entertained by some simple circus humour, I'm not normally one for clowns as it's usually humour which is just non-existent but these quite playful, silly interludes are actually amusing, as is the whole show really - there is a certain amount of British humour which you wouldn't expect from this French/Canadian circus. It's strangely endearing to watch and although I can't quite understand why they have a language that no one can deceiver, the entire audience; young and old enjoy each instalment with glee and wonder.
The highlight for me definitely came in the second half's finale in which you witnessed a team of 'crickets' assemble up a huge wall jumping up and down, I don't know why it entertained me as much as it did, but it made me feel like a kid again, full of wonder and joy and dying to have a go myself.
And isn't that what the circus is all about, taking you away from the real world and its problems and letting you live in the moment.
This latest offering from Cirque de Soleil is truly breath-taking, a production the whole family will enjoy but don't expect too much of a storyline, this show is all about the stunts.
Verdict: An Awe-inspiring masterpiece!
Reviewer: Max Eden
Reviewed: 26th September 2018
North West End Rating: ★★★★