If ever there was a piece of theatre to brighten a dull, wet and cold December evening in Manchester, over run with frantic Christmas shoppers and commuters then 'Wicked' was absolutely made to order.
For those who may still be unaware 'Wicked' is one of the longest running shows in the West End. Having premiered originally on Broadway in 2003 it's fair to say it has certainly travelled well. Watched in over 15 countries, and having won too numerous awards to mention 'Wicked' is paying a 'flying' visit to Manchester this Christmas and it's clear from the outset that this Manchester theatre loving crowd couldn't wait to see it.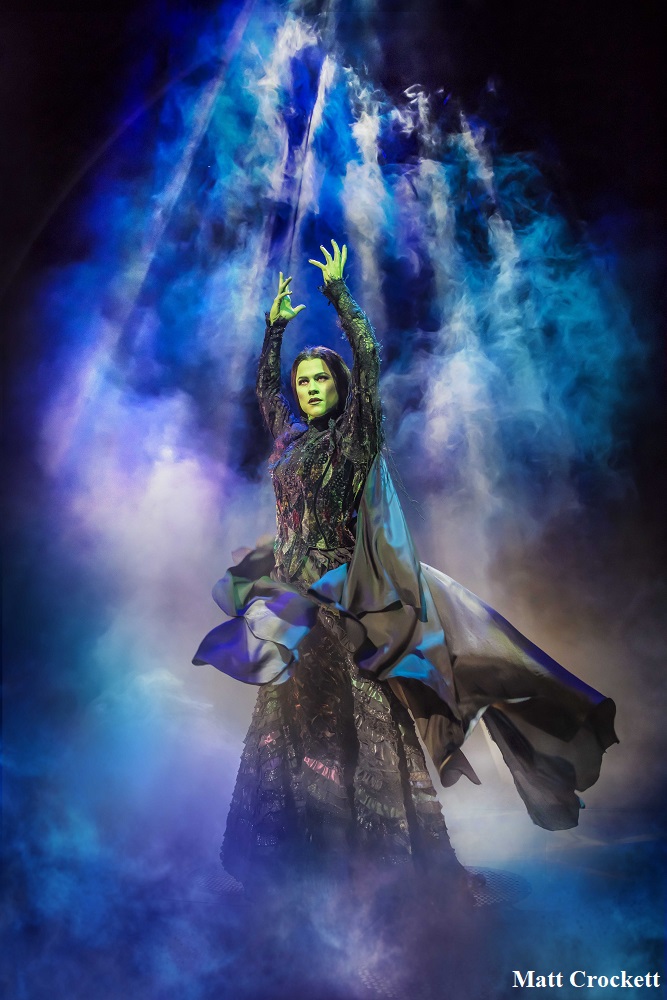 Wicked tells the 'other' side of the story of Oz and is often described as the 'prequel' to 'The Wizard of Oz'. It is about the friendship of two sorcery students- 'Glinda' (Helen Woolf) and 'Elphaba' (Amy Ross). Ross's portrayal of 'Elphaba' from the beginning is simply sensational. With many accolades to her name including 'Kinky Boots', 'Jesus Christ Superstar', and 'Legally Blonde', Amy Ross is the definition of true musical theatre. She displays a warm sincere characterisation in her portrayal of 'Elphaba' along with an astonishing vocal range. Her powerful voice is breath- taking and her smooth, velvety vocals appeared simply effortless.
Helen Woolfs character 'Glinda' is quirky, and hilarious in all her efforts to 'be good' and her need to 'be liked'. Her voice was totally different to Ross's but the range was equally impressive. On stage the relationship between the two leading ladies was undoubtedly genuine. They complimented each other beautifully and captivated this adoring audience both in singing and acting.
Aaron Sidwell plays the dashing 'Fiyero' and so the quality on stage continues. In fact there was not a single actor on stage giving less than 100 percent and even those without a central role were consistently outstanding.
With music and lyrics by Stephen Schwartz, the orchestra dealt respectfully with the score. Phenomenal music conducted by Dave Rose must be congratulated. The infamous 'Defying Gravity' was a perfect end to Act 1 and 'As Long as you're mine' in Act 2 with 'Elphaba' and 'Fiyero' was sensational.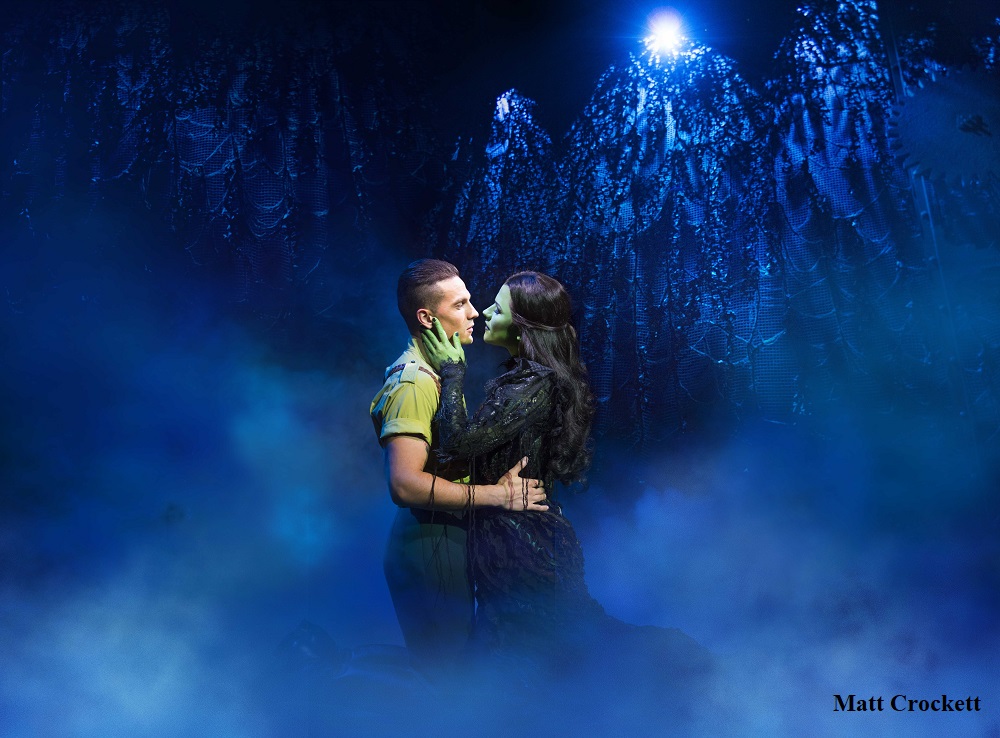 It would be remiss not to celebrate one of the best sets I have ever witnessed in theatre. The design and structure was simply magnificent and enhanced the entire production, allowing the actors to effortlessly move around with ease on stage – the flying scene with the monkeys was particularly impressive.
Costume was stunning, it was gregarious yet incredibly opulent and must be congratulated as both costume and the set added such a great deal to the entire performance of every individual.
Manchester theatre lovers certainly know a good show when they see one and it's clear that have welcomed back 'Wicked' with open arms. This enchanting, magical musical is captivating and an utter pleasure to sit in the audience. It's so pleasing that it has made another 'flying' visit to Manchester and the standing ovation was a huge thank you from the entire audience for dropping by over Christmas.
With previous performances at The Palace, Wicked appears to be much loved by this city and I for one will be returning for this was a simply outstanding show.
Reviewer: Angela Kelly
Reviewed: 5th December 2018
North West End Rating: ★★★★★