Everyone knows the classic Hollywood blockbuster starring John Travolta. But how does Saturday Night Fever fair when it makes the transition to stage?
It's hard to believe it's been 40 years since that iconic white suit with black shirt combination hit our screens.
Saturday Night Fever includes some of the most-loved songs from the 1970s, including one or two Bee Gees tunes.
The plot tells the story of Tony Manero (Richard Winsor), who works in a paint shop and lives with his parents. However he has a particular love of dance.
2001 - the club he frequently visits is holding a dance competition with a $1,000 prize. But Tony is left in a bit of a pickle in who to choose as his dance partner.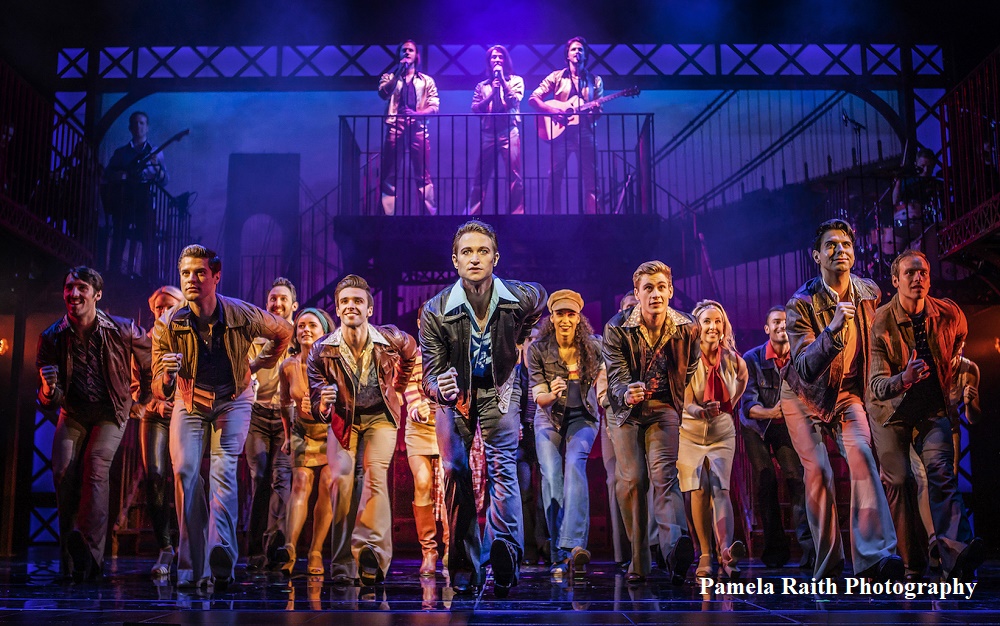 Anyone who has seen the original movie may be disappointed as a lot of it has been altered for the stage. A lot has been cut and therefore we don't get to engage with the characters as much and it all happens way too quick.
The iconic white suit made an appearance and the audience were wolf whistling as Winsor changed into it on stage.
Saturday Night Fever is perhaps the only musical I've seen where more emphasis is placed on the choreography over the vocals. The dancing was great and the cast looked to be enjoying it, however I feel it was missing a bit of the wow factor.
Winsor does a good job in his portrayal of Tony. He has the moves and charisma of a good leading man. However, his New York accent had too much of the Italian style New York vibe. I think it could have been reeled in a bit more.
The set and lighting are one of the highlights of the show. The Bee Gees band take position on a platform above the stage and are there for the duration of the show. A giant mirror is used for the dancefloor scenes and the flashing lights are used around the theatre to give the audience the feeling that they're in a disco club.
You can't talk about Saturday Night Fever without mentioning the Bee Gees who were played by Edward Handoll, Alastair Hill and Matt Faull. And of course hits such as Stayin Alive, Night Fever and You Should Be Dancing had the audience up on their feet and joining in at the end.
Reviewer: Brian Madden
Reviewed: 22nd January 2019
North West End Rating: ★★★