It's fifteen years since Michelle McManus won Pop Idol. While her pop star career quickly stalled, McManus has forged a career in Scotland as a radio DJ and TV presenter.
Pop Goes the Idol is McManus' third one woman show, and she appears to have tapped into a ready-made audience. There's now a generation of young adults who have grown up watching whichever weekly singing talent show was on that year, and they're raucous in their support of McManus' show. This performance saw McManus presenting Pop Goes the Idol as a work in progress before she takes it to Edinburgh, followed by a short set from her new band, The Flaming Blackhearts.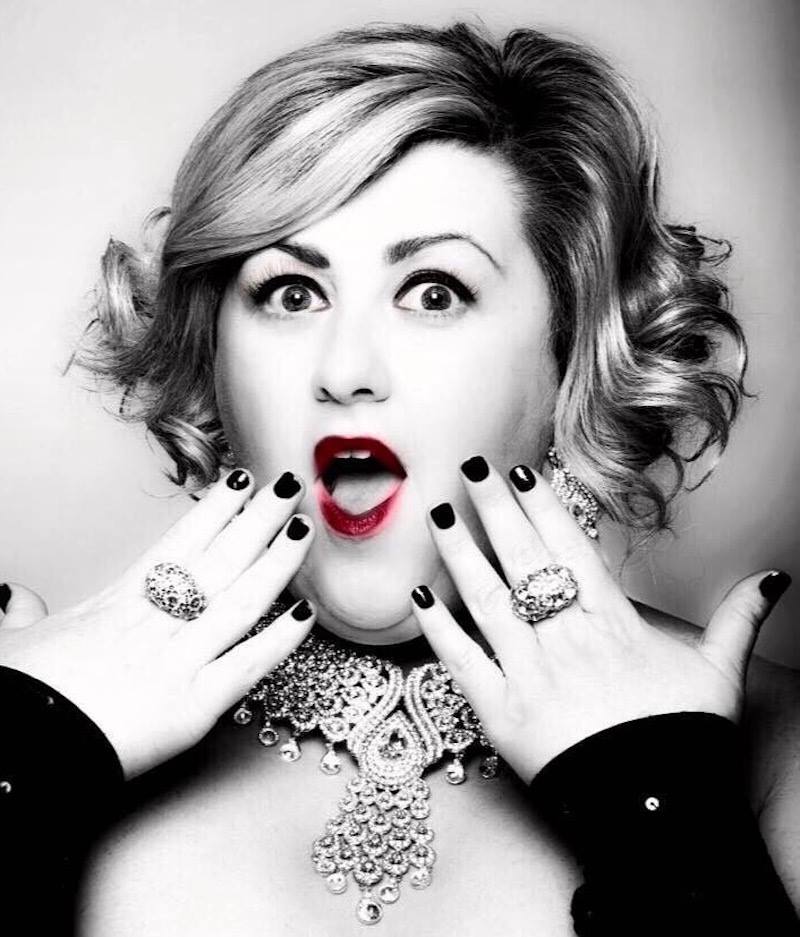 McManus plays an exaggerated version of herself, where she is deluded to the point of proclaiming herself an international mega star. She plays up to the pop idol history, and shows a willingness to make fun of herself. Overblown anecdotes are dotted with songs. There's a similarity to Jane MacDonald, in the false self-deprecation and deluded self-aggrandisement. It's a shame that so many of the jokes are tired fat jokes made at McManus' expense. There's no reason for it to be a taboo subject for her to talk about her weight, but the material here was poor.
When she sang she played it straight, meaning the songs didn't really enhance the performance. If she performed in an over the top way, like so many contestants on those shows do, it could really underline the persona she's putting forward in between. There's a point where she sings 'Your Song' and invites the audience to decide who sung it better between her and Elton John. It would have been funny if she performed the song as if genuinely jealously trying to compete with him. There's definitely something in the concept, with better material it could something like Victoria Wood's character work. McManus has the star quality, the 'x' factor, she doesn't yet have the right vehicle.
The Flaming Blackhearts are a country/Americana influenced band. McManus is joined by two guitarists, and they book end a few of their own songs with countrified covers of Lay All Your Love on Me and Fat Bottomed Girls. Musically, they're incredible accomplished, and McManus showcases the voice that attracted so many votes all those years ago. Lyrically, they fell a bit short of capturing the sense of struggle that country music needs to make it resonate. Whether opportunity knocks for them, time will tell. McManus did a Q & A in between numbers, and came across every bit as sweetly as those video montages from Pop Idol suggested.
Reviewer: Steven Ireland
Reviewed: 15th March 2019
North West End Rating: ★★★