Unless you've been living on your own planet (which God gave you) you'll know The Book of Mormon has arrived in Manchester 8 years after it first premiered on Broadway. After tonight's official opening night, I don't believe I have seen a better show grace the Palace Theatre stage in a very long time.
Written by Trey Parker, Robert Lopez, and Matt Stone, The Book of Mormon follows two Mormon missionaries as they attempt to preach the Mormon religion to the inhabitants of a remote Ugandan village. The earnest young men are challenged by the lack of interest from the locals, who are distracted by more pressing issues such as AIDS, famine and oppression from the village warlords.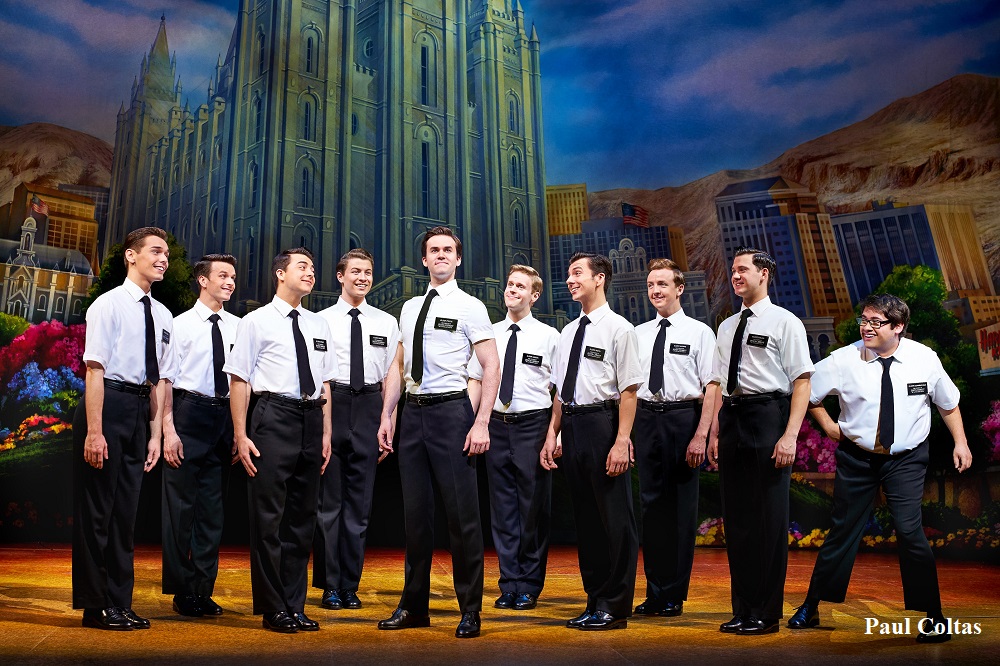 There have been endless superlatives used to describe this show since it began, and I agree with each and every one of them. This is a slick, hilarious romp that boasts a large and exceptionally talented cast.
Kevin Clay and Conner Peirson lead the cast as Elders Price and Cunningham respectively, both have which previously played the roles on Broadway. Clay is the epitome of how you think a Mormon should look, perfectly styled hair and crisp white shirt whilst Peirson as Cunningham is the complete opposite.
From the moment this show opens high on a hill in Rochester, New York to the pageant for the mission president performed by the Ugandan villagers, each and every song throughout this show is memorable, there are not many musicals around that can achieve this feat. 'Hello', 'Turn It Off' (watch out for the quick costume change), 'I Believe' and 'Tomorrow Is a Latter Day' are hilariously crafted, however my personal favourites are the beautiful lyrically perfect 'Baptise Me' and the song that causes the most jaw dropping moments of the whole show, 'Hasa Diga Eebowai'.
Ewen Cummins gives a solid performance as Mafala Hatimbi who welcomes the Elders to the Ugandan village and Nicole-Lily Baisden is enchanting as the innocent Nabulungi. Johnathan Tweedie is one of the hardest worked cast members playing three roles, all very different whilst the imposing Thomas Vernal rules with an iron fist as the General and Satan.
There is no weak link in this cast who work tirelessly and with amazing energy throughout and are supported by a superb orchestra under the baton of Colm O'Regan, a stunning set from Scott Pask and atmospheric lighting design by Brian MacDevitt.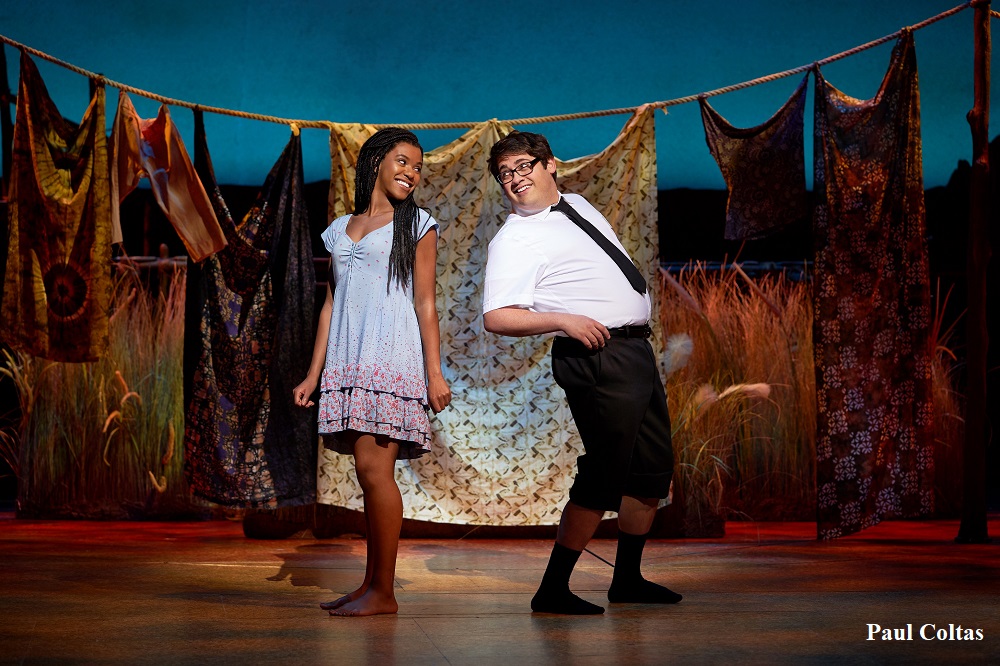 It is Peirson however who steals the show as Arnold Cunningham with a comedic masterclass. His chemistry with Clay and love interest Baisden is a joy to watch.
The Book of Mormon is not a family show by any means with many expletives used throughout but this adds to the spectacle before us. Sometimes shocking and controversial the cleverly written script and songs will never fail to leave your sides aching from laughter.
This is a show that will last long in the memory of the Manchester audiences, is it quite literally bigger than the Bible and we should all praise the God for the chance to experience this 2-hour masterpiece.
The Book of Mormon continues at the Palace Theatre until the 24th August with best availability during August but make no mistake it will sell out before you know it. https://www.atgtickets.com/shows/the-book-of-mormon/palace-theatre-manchester/
Reviewer: Paul Downham
Reviewed: 12th June 2019
North West End Rating: ★★★★★