The Manchester Opera House has this week been transformed into a Parisian metropolis filled with laughter, music and joy.
The highly anticipated Amelie - The Musical opened in the city centre with a lively performance which was sure to put a smile on every member of the audiences face, with a bold typically Parisian stage design, a cast which delight from start to finish and a. Score which transports you to France in a heartbeat.
Directed by Michael Fentiman; this musical reworking of the 2001 film loses none of the allure of the movie and creates possibility the most charming musical I've even seen in the process.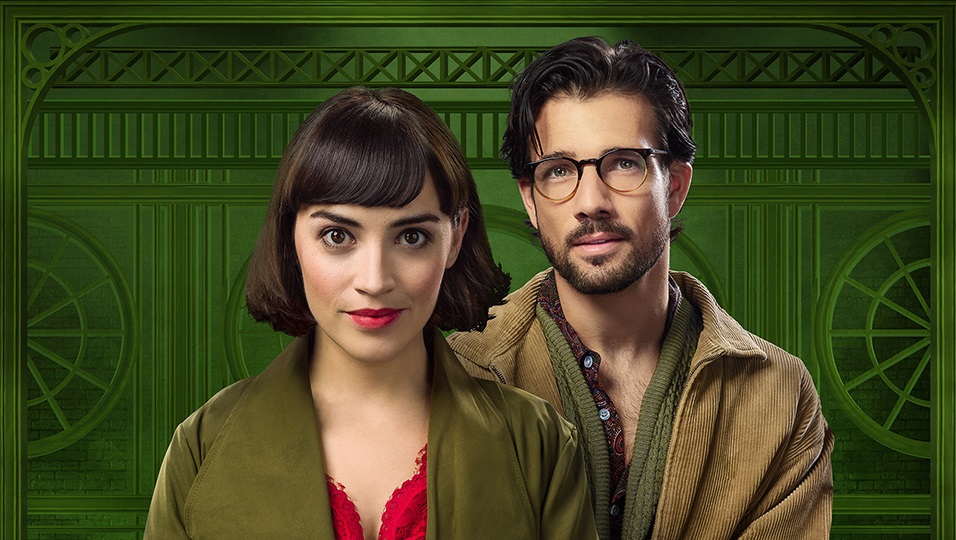 Like the film; the musical follows Amelie Poulin (played by the extremely talented Audrey Brisson) who lives quietly in the world but loudly in her mind; secretly she improvises small acts of kindness that bring happiness to those around her but when true love comes her way in the form of Nino (played by Danny Mac); she has to risk everything for the sake of her heart.
The story is reworked ever so slightly for the stage by Craig Lucas and refreshingly it's actually better for it; along with music and lyrics by Daniel Messe and Nathan Tysen - this musical is innocent and beautiful in perfect measure.
The cast and ensemble ensure the stage is always alive with music, armed with String instruments and drums; the music is always infectious and toe tapping inducing - numbers like 'The Sound of going around in circles' and 'the bottle drops' are accompanied by noteworthy choreography while the final number of the first half; 'Goodbye Amelia' is full of energy and even features an Elton John cameo.
Like the film; this musical has captured the fun and purity of it all; with dancing Garden dwarfs, puppets, giant figs and flying lampshades popping up throughout the 2 hour 30 minute show, along with the cast keeping the whole thing fresh with outstanding performances; you never lose interest, engrossed in a love story delivered perfectly for the stage!
Verdict: A beautiful production filled with innocence and heart! A rarity not to be missed.
Reviewer: Max Eden
Reviewed: 6th August 2019
North West End Rating: ★★★★★