Breach Theatre have brought this verbatim play on tour after previously premiering it at Theatre 503 in July 2018 then taking it to Edinburgh Fringe for the 2018 season and then onto the New Diorama theatre in October/November 2018.
The play has been pieced together from the original transcripts of the four-hundred-year-old trial and translated from its original Latin and Italian before it ever made it to the point of being able to stage the play. As some of the transcripts were missing, Breach have had to bring some artistic licence into proceedings and for the sake of being concise, there were some characters pooled together to make the play flow.
In 1612, painter Agostino Tassi (Sophie Steer) was accused of raping painter, Artemisia Gentileschi (Ellice Stevens) and the case was taken to court in Rome. The trial lasted for seven months.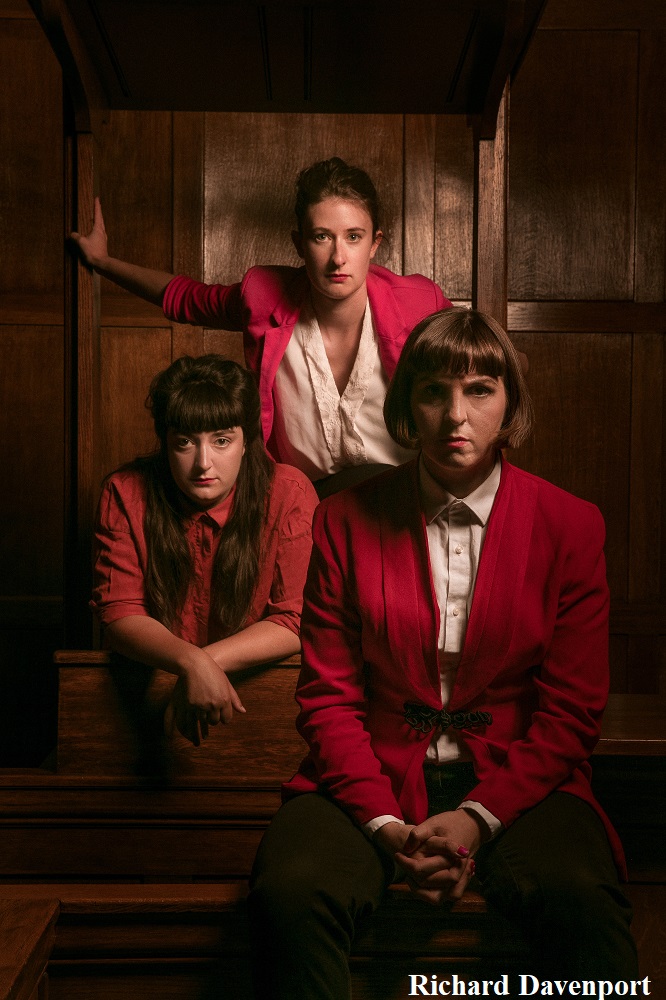 The play acts out the main points on the trial with the three actors playing all the roles.
The stage shows a makeshift court scene which has been well thought through. The set has been kept simple, allowing easy mobility around the stage whilst giving the flexibility for the artists to transfer between being the judge, victim or perpetrator.
Modern music divides the scenes into segments, bringing our mind back into present day.
Even though Artemisia was still young when the rape took place, she is portrayed as being a strong woman, with her own mind. She will not back down and will not allow them to get away with defaming her character by incorrectly trying to say she was promiscuous and not a virgin. In Italy 1612, a woman could not bring an accusation of rape to court if she was not a virgin, so it was in Tassi's interest to destroy her appearance of innocence. This is a stark reminder that women in 1612, had virtually no rights and for a woman to lose her reputation could destroy any chance of marriage or a family.
Those wishing to see this play must be prepared for its powerful delivery, it is designed to pack a punch. Concentration on the detail is key, as the actors quickly move between different characters, focus is important. I always feel that courtroom dramas are difficult animals. They can be one-dimensional, and the audience's interest can wane if it moves too slowly or the writing does not have enough surprises. I am pleased to say that this does not happen here. For anyone that is interested in art history, there is also a lot here for you as the renaissance period paintings are discussed in some detail within the play.
The dramatic historical storyline and strong performances make this show extremely watchable. I was completely absorbed from start to finish!
Running until Saturday 12th October 2019, to book please go to https://homemcr.org/production/true-true-true/
Reviewer: Caroline Worswick
Reviewed: 9th October 2019
North West End UK Rating: ★★★★