On Your Feet musical has exploded on to the Palace theatre's stage here in Manchester. With its high energy filled dance routines and sparkly costumes, it will have you quite literally 'on your feet' by the end of the night!
On Your Feet tells the story of Emilio and Gloria Estefan, (George Ioannides and Philippa Stefani) and how their music gave them fame and fortune. Set in Cuba, Gloria is at first supported by her grandmother, Consuelo, to pursue music and sing with Emilio. Consuelo, who is portrayed by Karen Mann, had excellent comic timing throughout. Gloria shows her beautiful singing voice with the song Anything for You. The story continues to progress showing Gloria and Emilio's rise to fame, dealing with many different record deals and playing different venues.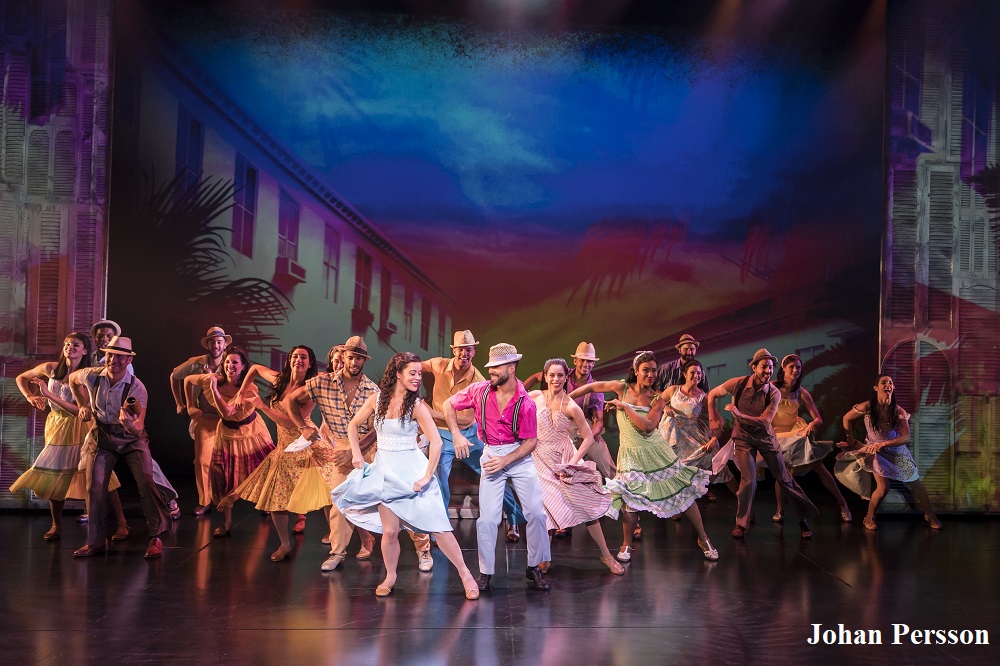 A particular highlight for me was one of the more gentile songs of the show, Con Los Anos Que Me Quedan, which showed a soft and romantic side to Emilio and Gloria's relationship. The end of act one saw the cast members enter the audience, encouraging people to join in the party and the long conga line.
The high energy performance from the whole cast is continued in act two of the show, where we as the audience start to see more problems arise for Gloria. Before beginning their world tour, Gloria and her mother, portrayed by Madalena Alberto, have an argument, a very poignant moment between the two actors. This argument results in the two not speaking for over two years, all whilst Gloria and Emilio are on tour. Unfortunately, disaster strikes whilst they are touring, and after many attempts to get into contact with her, Gloria's mother only finds out about her tragedy via the news.
We finally see a softer side to her in the beautiful song If I Never Got To Tell You, a duet between her and Emilio. Another song which particularly stood out for me due to its stark contrast compared to the other songs was the ensemble singing Reach. Now all dressed in black, each ensemble member tells Gloria through letters pinned up onto the set what her music means to them, and that they hope she gets better. By the finale, we see that through Gloria's strength and determination, she has and that everyone is overjoyed that she is back. The finale of the show was spectacular, with the band finishing on stage showcasing their talents once the high energy dancing had finished.
I left the theatre feeling as though I had taken part in the World's biggest Zumba class, the energy and stamina the cast had throughout was outstanding. Make sure to catch this show whilst you can!
Reviewer: Claudia Thomas
Reviewed: 28th October 2019
North West End UK Rating: ★★★★