I have the utmost respect for anyone who is brave enough to unwrap themselves emotionally and mentally and to be inspected and dissected by an audience. As a solo artist this is especially difficult, as you have no-one for onstage support if you are overcome by your emotions.
Bryony Kimmings does just that, drawing on her experience of writing and performance from previous shows, she manages to communicate her emotions across to the audience.
The show begins with us getting to know the old Bryony, the Bryony before her pregnancy. It's that 'Shirley Valentine' moment when we see how the carefree Shirley used to be. Asking the question, how do we embrace our new world, or do we just go that little bit bonkers!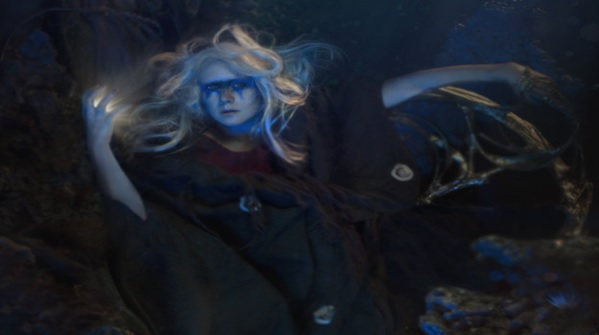 The stage is busy with different mini-sets. Each set depicts a different experience and period during which time Bryony struggled to stay in control of her mind. With the use of a video-camera, Bryony sings her story using different characters to portray how she was feeling at the time. This method works well as the show needs to have humour to punctuate the desperation she was feeling. The songs are hilarious, and we see a playful side to Bryony, but also her incredible imagination to create such a mix of characters which mirror her feelings of the moment.
The loving way Bryony talked about her son and his illness, really makes you understand how hard it was for her to deal with all of this.
Therapy to help her to cope with her breakdown was the inspiration for this show. Her therapist said, "Tell your story", and whilst the story is filled with heartache, it acts as an example of a person overcoming their traumas and finding their way through the healing process in their own way.
As a piece of Theatre, it is packed full of material. It can be difficult to fill a large stage when you are a solo artist, but with the help of the multiple mini-sets, the gym equipment and the immersive backdrop, there was always something going on; something to look at. It is clear that a lot of time has been spent developing the concept, as there is great attention to detail. At the rear of the stage there is what appears to be a hill or mountain which must be weight bearing as Bryony climbs it during the show. The model of her house whose isolation is central to her problems and the technical aspects throughout the show seem to magnify her feelings.
I did feel that the show could have been slightly shorter just to make it more focused. This is such a personal play that as an audience member, you cannot help but put yourself into Bryony's shoes, to feel empathy. This was communicated with the standing ovation at the end.
To go and see this brave lady perform you can book tickets for HOME https://homemcr.org/checkout/?pid=358560 where the show runs until Saturday 30th November 2019 or https://www.bryonykimmings.com/tourdates.html for the full tour,
Reviewer: Caroline Worswick
Reviewed: 26th November 2019
North West End UK Rating: ★★★★