Based of course on the blockbuster 1992 movie; the musical follows Music Superstar; Rachel who after having issues with a stalker is assigned a bodyguard and the pair grow closer and closer and fall in love, we all know the plot from the movie which added a extra string in Whitney Houston's bow starring alongside Kevin Costner but it's the delivery and execution of this musical which is the important factor.
And this production surpasses every previous production; Alexandra Burke returns in the title role of Rachel, delivering pitch perfect vocals while being radiant throughout with a confidence and star quality which is required to portray this role accurately.
Burke is no stranger to the West End and since starring in an earlier production of The Bodyguard; she has gone on to feature in the West End's Chicago and in a successful UK tour of Sister Act - she seems even more adaptable and polished as a result.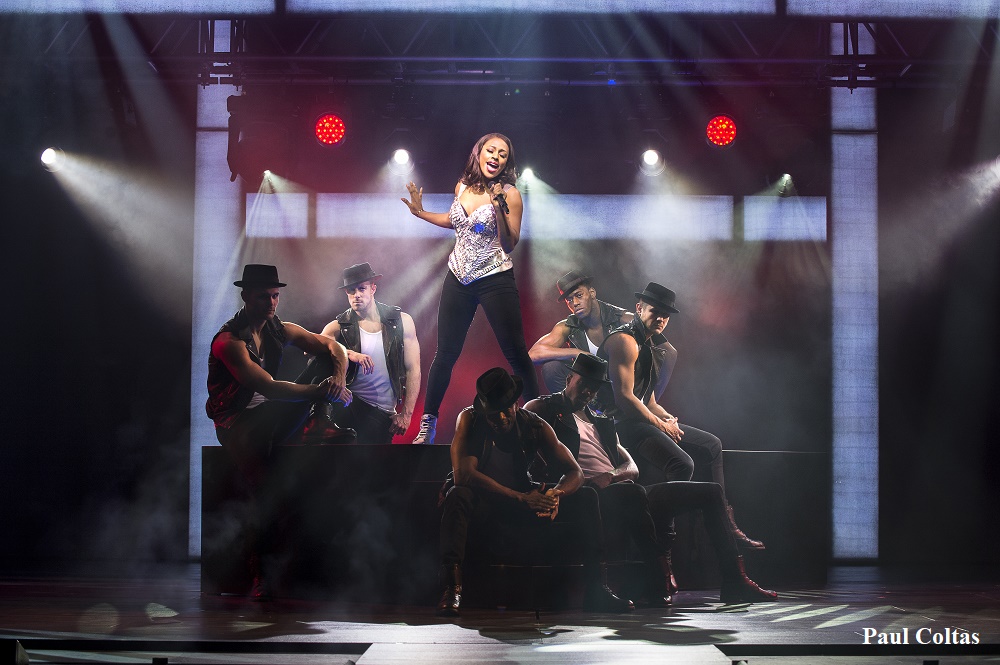 Her vocal talent will give you goosebumps, especially during 'I have Nothing' in the first act which is delivered powerfully with so much emotion, it's a joy to watch.
Burke is joined by Ben Lewis as her love interest/bodyguard Frank and the pair have insatiable chemistry on stage, as an audience member you feel invested in their relationship and wait on tenterhooks for that happy ending!
Im delighted to report that the score is filled to the brim with Whitney Houston hits aplenty and the production has much more music than the film, updated too with newer Houston hits added like the 2010 hit; Million Dollar Bill which is very cleverly intertwined in the show.
The set design by Tim Hatley is slick and as one would expect from a West End production plus the costumes are magnificent throughout, and yes the 'Queen of the Night' routine at the start is absolutely mesmerising, how could it not be. It's Iconic and made so much better in this live adaption.
The supporting cast and ensemble deliver a wonderful backbone to this production and all give 110% throughout, Amy Willow as Rachel's sister and Phil Atkinson as the stalker must get a mention (especially Richardson whose vocals were incredible), so too must the dance ensemble as they make the dance routines and musical numbers seem effortless.
The whole production runs like a well oiled musical machine directed by Thea Sharrock, it's made a well-loved film into an entertaining musical with real heart.
And you get a good excuse for a boogie at the end as the entire audience get to their feet to dance the night away to the megahit 'I Wanna Dance With Somebody'.
Verdict: Magnificent in every inch of its existence!
https://www.atgtickets.com/shows/the-bodyguard/palace-theatre-manchester/
Reviewer: Max Eden
Reviewed: 11th December 2019
North West End UK Rating: ★★★★★