If you first encountered Mari Wilson in the early 80s you may be surprised in some ways to see the transformation in her style. Well known for her beehive hairstyle and pencil skirt, memories of one cool lady with a smattering of kitsch about her come flooding back. Fast forward to the current day, she remains one very stylish lady but with more elegance and stage presence in her performance. On first impression it appears that she may have forgotten these roots as she has now emerged as a 'jazz pop' singer but after a few songs it's clear that her talent is unchanged and the quality of her voice has not altered and continues to impress audiences.
Her voice demonstrated a wide vocal range and it was clear who her influences were, however, despite an air of Petula Clark and Doris Day she added a style very much her own and her take on this genre was covered well.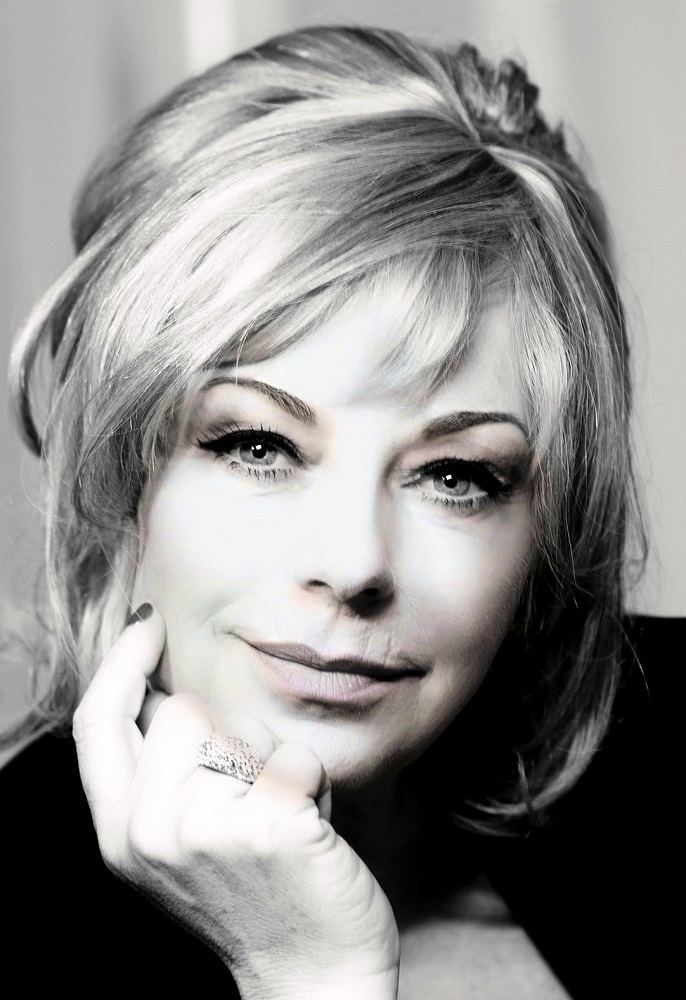 She must be applauded for her story telling in her music. 'Twenty-four hours from Tulsa', originally a hit for Gene Pitney, was performed with incredible sincerity and the audience were captivated. Following her version of this particular song, she shared with the audience that many people tell her it's the first time they have truly listened to the lyrics. Hardly surprising to hear that she can fill Ronnie Scott's club for a season as it's clear that Wilsons old school vocals undoubtedly suite this type of setting. Her cover of Ella Fitzgeralds 'Cry me a River' was effortless and the well-known Doris Day classic 'Perhaps, perhaps, perhaps' was a popular opening to the second set.
Well averse to interacting with an audience, she shared a little of her life growing up in London with her mother and father. She also shared her joy of meeting Petula Clark recently and how gracious Clark was in acknowledging that Doris Day was one of her idols in the business. The stories were interesting and relevant, and she was a natural story teller so it was a shame that there were only a few snippets here and there.
With an interesting musical career, her musical theatre appearances have clearly added to her stage presence and include 'Dusty the musical' where it seemed an obvious choice that she played the part of Dusty and also performed as Nickie Pignatelli in Sweet Charity. There is certainly a lot more to Mari Wilson's talent than you would first imagine.
Completing the evening with an encore that ended with her 80s hit 'Just what I always wanted' she received a standing ovation from the audience. Mari Wilson remains one elegant performer, her voice is timeless and even though she first appeared to us in the 80s, it's clear she is far from ready to call it a day just yet.
Reviewer: Angela Kelly
Reviewed: 21st February 2020
North West End UK Rating: ★★★★