Jason Manford tweeted a video reminding the public that his stand-up special which he took all over the world was on BBC One tonight. He shared that we were in for a "great laugh" and luckily he didn't disappoint with an hour of refreshing comedy that was warmly welcomed by audiences everywhere who continue to "stay at home", several months into lockdown.
Having seen this man perform live in "Curtains" at Liverpool Empire Theatre back in January and also watching him impressively become 'Hedgehog' on ITV's The Masked Singer, it came as no surprise that his latest tour 'Muddle Class' has also been a huge success . This particular show was recorded back in February at Stockport Plaza and Jason opens the show by asking everyone to leave all of their troubles outside, enjoy the magic of theatre and "have a bloody good laugh". Little did he know how much we would all need this as we watch it 3 months into lockdown and to be completely truthful, he made this very easy with his hour of non-stop gags and fun.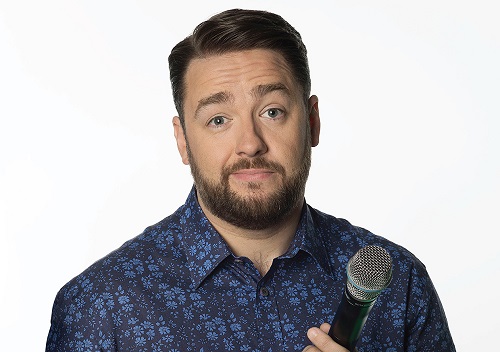 The content is very relatable, with themes of weight loss, will power, family and ironically, he even manages to touch on social distancing with a joke about standing 6 meters apart despite being filmed before the global pandemic of COVID-19.
The name of this show 'Muddle Class' comes from Jason's idea that he didn't know what class he was as he sat watching Jeremy Kyle eating olives! This concept develops into something very funny as he discusses his humble upbringing and the reality of raising children in a completely different world.
Jason continues to show his comedy brilliance when he does a piece on "tired top trumps". This involved asking the audience what they do for a living which is always a pleasure as we got to see his natural, quick humour and Jason's live reactions to their responses.
I thoroughly enjoyed his piece on the "Disney death list" and what he said is completely true – I even thought of a few more films to add to the list (frozen)! And there was never a truer word spoken about a parent's transformation into a grandparent!
Jason ends the show with some powerful messages which couldn't be more relevant given the particular challenges the world has faced in 2020. Raising awareness of mental health, he gives the advice to "not compare your full film to someone else's trailer". This was a fitting end to a brilliant show and brought home the message that no matter what class or race you are, whether you are someone famous or 'a man with a van', mental health is relevant to us all and we must continue to talk.
Congratulations to Jason Manford, whether it's singing, acting, comedy, this talented man was made for entertainment and he is not afraid to use his platform to raise awareness of important issues and reach out to the public on many levels. "Muddle Class" will have you shaking with laughter and given the current climate, it is the perfect way to spend an hour of downtime. So get the drinks and snacks, turn on BBC iPlayer and watch "Muddle Class" to be transported back to the joy of live entertainment from the comfort of your own home.
You can watch "Muddle Class" until June 2021 HERE!

Reviewer: Blathine Maguire
Reviewed: 12th June 2020
North West End UK Rating: ★★★★★