Samantha Barks has crammed a lot into her 8 short years in the public spotlight. With third place in BBC TV's 'I'd Do Anything', national theatre tours across the UK with Cabaret and Oliver, originating the role of Amélie in San Francisco and of course starring in both the stage and screen versions of hit musical Les Misérables. With a CV like this I was surprised to see empty seats tonight at the Floral Pavilion as she performed a combination of her favourite songs and track from her new album which was released last week.
The evening opened somewhat awkwardly as local singer Tom Spence took to the stage to silence, thankfully for Spence this silence was momentary before he performed a number of acoustic covers accompanied by pianist Barney Taylor. I was particularly impressed with his version of 'Bring Him Home' from Les Misérables.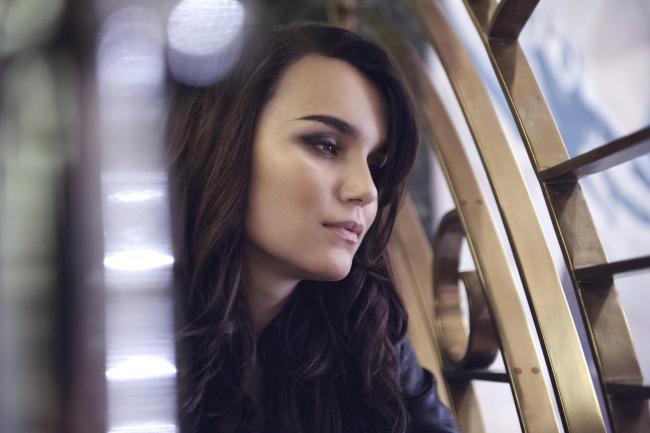 After a brief break to reset the stage the star of the night Barks took to the stage along with her fabulous 4 piece band and launched into her latest single 'Troublemaker' which features on her new self-titled album. Barks' vocals were shown off during a powerful performance of 'Hard To Find' and original song 'Holding On'.
There was a nod, of course to the stage musicals that have featured so heavily in this talented young ladies career as she performed beautiful versions of 'As Long As He Needs Me' from Oliver and 'Stay' from Broadway bound musical Amélie.
The two highlights from this evening's performance for me were the beautiful and stunningly performed 'When Somebody Loves You' which I am surprised to see doesn't feature on her album, and of course 'On My Own', the song Barks is probably most famous for to date due to her connection with Les Misérables.
There were a few niggling sound issues with the volume being a little too loud for my liking throughout the evening, but I do have to congratulate on the simple yet atmospheric lighting accentuated by the constant haze on stage.
Samantha Barks is an exciting and talented performer who looks at home on the stage performing. With a constant smile upon her face you cannot fail to be drawn into her performance and go on a musical journey with her. I have a feeling it won't be long before we see her name up in lights once more in the West End.
You can find out more about Samantha Barks on her WEBSITE which features further tour dates around the UK this month and also details on her new album.
Reviewer: Paul Downham
Reviewed: 16th June 2016
North West End Rating: ★★★★