The 'Rush Hour' concerts are a new innovation for Chetham's School, and aim to give city workers chance to relax from the day's graft before catching the train home to face the reality of family life! They start at 5:15pm and last approximately 40 - 50 minutes, and are held in the new building opposite Victoria Station.
Today's concert was performed by students who are studying Jazz, and had compiled a concert to show off their respective skills.
With no programme to work from, I had to ask the students at the end of the concert for their help in supplying names of pieces, composers and indeed performers, so I can only hope I have it all correct.
The concert started not with a whimper but with a bang! With a 17-piece Big Band ensemble we were treated to what I assume must have been the first public performance of a new composition by talented student Harry Toulson called Morning Call. A fabulous piece with the full Big Band treatment even giving solo trombone, tenor sax and piano solo riffs.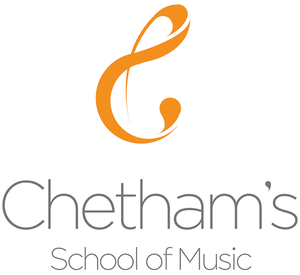 The concert then continued with more traditional Jazz pieces - some student composed, others already published works, and the number of players kept diminishing too! For the next two pieces an 8-piece Ensemble was arranged and we heard 'Sidewinder' and 'Caravan'.
Following this was another student grouping, The Emily Roberts Jazz Trio. They played an untitled piece by Alex Temple-Heald and 'So Beautiful' by Robert Glasper.
Another student-formed group, The Beardman Quartet followed, playing 2 pieces. The first dedicated to their Jazz tutor, Steve Berry entitled simply, 'For Steve', and this was followed by another student composition, 'Gentle Place'.
Finally, the last student-formed Jazz group to take the stage was The Monday Five. (Which actually was a group of 7!) and played 'Footprints' by Wayne Shorter.
The whole concert had been organised and compered by student Matt Wilson, and the students were all aged between 15-18. They all showed great skill and talent, and a great understanding and love of the genre. It was a huge pleasure to be in the audience for this concert, and if I were you, I'd look out for these performers on the pro Jazz circuits before long!
Reviewer: Mark Dee
Reviewed: 30th June 2016