At the age of 69 David Bowie was one of the first celebrities to be taken from us in 2016, which was followed tragically by countless legends of the showbiz world. Tonight at The Plaza in Stockport we were treated to a superb look back on the music of this great man by tribute group Pop Up Bowie.
Paul Antony is to all intense and purpose David Bowie. As he took to the stage in his powder blue suit it became very clear that Antony has spent a huge amount of time studying the performances of Bowie and delivers one of the best performances I have seen. He looks like the great man and more importantly sounds like him. It is no surprise to read that Pop Up Bowie has won the National Tribute Award on a number of occasions.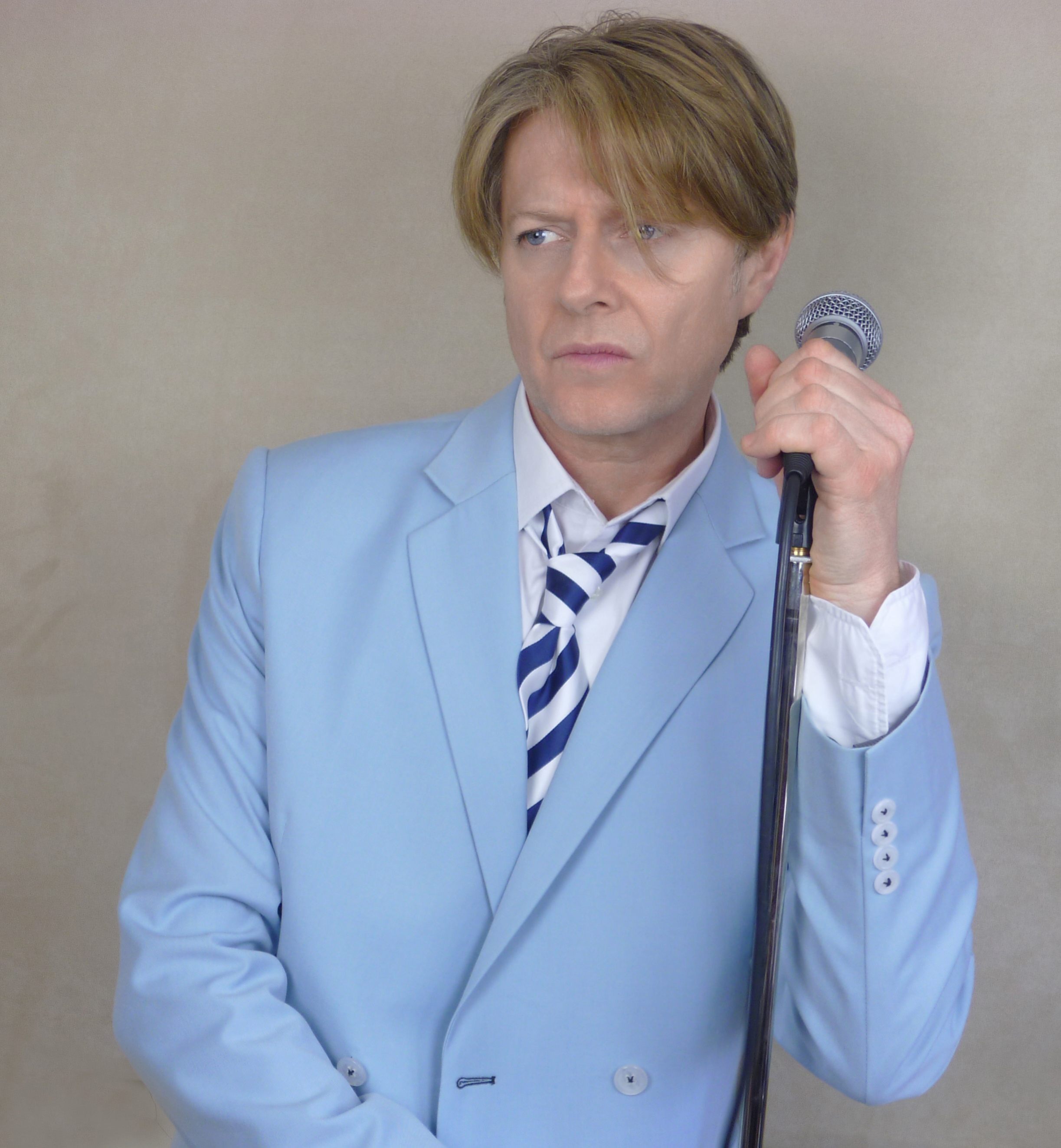 This is a non-stop concert, literally! From the first track to the last there is no time to talk to the audience in between as they pack in as many Bowie classics as is possible in the 2 hour show. This was certainly an endurance test for the superb 3 piece band on stage supporting Antony.
The first half of the show tonight covered the majority of the music he released as his 1970's alter ego Ziggy Stardust before continuing in the second half with some of Bowie's most famous tracks including the 1983 hit "Let's Dance". One of the best received songs of the whole evening was the classic "Ground Control To Major Tom" which had the audience singing along in unison.
I mentioned earlier the superb 3 piece band supporting Antony, and these were Dave Arch on electric guitar, Mike Fisher on bass guitar and John Cook on drums (please forgive me if these names are not entirely accurate as it was difficult to hear them being credited at the end of tonight's show due to the crowd cheering). The evening ended with a superb version of "Under Pressure" which Bowie released in 1981 in collaboration with Queen.
Basic but effective lighting, a simple stage and great sound all made this a concert to remember and possibly the closest you are ever going to get to hear David Bowie live on stage. Paul Antony is the Star Man!
Reviewer: Paul Downham
Reviewed: 26th September 2016
North West End Rating: ★★★★★