Winning a TV reality show such as 'The X Factor' can often be seen as somewhat of a poisoned chalice. Time after time hopefuls have entered the competition, won the coveted recording deal and then seemingly vanished from the industry. In 2010, Matt Cardle pipped Rebecca Ferguson to claim victory in the seventh series of the talent show.
Since then, Matt has released three studio albums, performed live on five tours, took the lead role in Memphis the musical and was released at his own request from his record deal with Sony. It was apparent; upon arrival at The Lowry that Matt has maintained a real dedicated core following since his triumph on 'The X Factor'. A woman at the bar informed me that she had spoken to a girl who had the lyrics to one of his songs tattooed on her arm and had seen him 77 times. She said I was in for a treat. She was not wrong.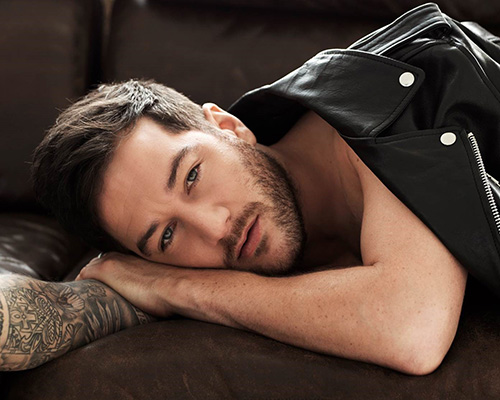 Matt was accompanied for the majority of his intimate set by Paul Bullen on keys and between them they took the crowd on a spellbinding journey. Matt's voice was impressive during his stint on 'The X Factor,' but in a live setting, one has a deeper appreciation for his talents. Playing guitar for a good proportion of the evening, Matt treated fans to a mix of his back catalogue, some cover versions and a glimpse of what is expected from his forthcoming album.
'Run for Your Life' which was written by Gary Barlow set the tone early on and was followed by tracks from his first album 'Letters,' including 'Faithless,' 'Amazing,' and 'Beat of a Breaking Heart.' Matt comes across as a very grounded and likeable chap. He enjoyed a good chemistry with Paul Bullen on keys as well as name checking his manager Nathan on numerous occasions. You get the sense that he is a man extremely grateful for the platform 'The X Factor' gave him and his subsequent exposure, whilst remaining humble.
The highlight of the night for me was an absolutely exquisite rendition of 'I Put a Spell on You.' Before he started singing, Matt said he and Paul were going to 'mess about for five or six minutes,' with our permission. Of course the dedicated following were more than happy for Matt to do whatever he pleased. What followed was one of the best live performances I have had the pleasure of witnessing. The packed Lowry sat in silence as he delivered the iconic song made famous by Nina Simone. He followed this up with a rendition of Pink Floyd's 'Comfortably Numb,' which was equally as impressive.
For the last part of the show, Paul Bullen left the stage and Matt finished on his own. A request of 'Stars and Lovers' from one of the few male audience members was accepted and received a rapturous response; so much so that Matt struggled to hold back tears of apparent joy and gratitude. 'Human Nature' from his forthcoming album should be a hit and showed a different side to his vocals and the night came to a close with 'Starlight,' again from his first album 'Letters.' A deserved standing ovation followed and the crowd whooped and cheered at the promise of another tour in 2017 alongside the new music.
Matt's musicianship allows him to stand as a credible artist in an industry which is awash with auto tune and bland lyrics. He's vocally on par with anyone in the charts today and deserves success with his new material.
Reviewer: Matty Houghton
Reviewed: 27th January 2016
North West End Rating: ★★★★