Tonight, I reviewed The Beach Boys Story at the beautiful art deco Plaza Theatre in Stockport. The stage was set up with many surf boards hung on the curtains, and with inflatable palm trees on the stage surrounding the band.
This was a tribute act to The Beach Boys, who performed over thirty-five songs during the evening, alongside also telling the story of The Beach Boys. Throughout the show, each member of the band looked like they were thoroughly enjoying themselves and each played their instruments to a very high standard.
The show opened with the feel good song; 'Fun, Fun, Fun,' and it was clear that the band were having "fun" whilst performing this. I also really enjoyed the next few songs that were to follow, such as 'Help Me Rhonda,' where the pianist shone.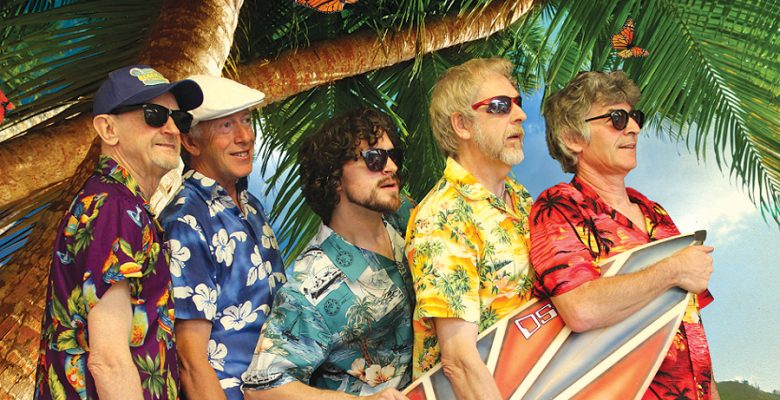 We were then told some facts about the Beach. These included that their first hit was in nineteen sixty, the band also wrote love songs as well as their popular California sound, and that the band consisted of three brothers, a cousin, and a friend.
The second act that followed saw a change in costume for the band, including baseball hats and sunglasses. This second act included more upbeat songs that had many audience members dancing in the aisle too. Throughout, I thought the band's voice's blended well together with tight harmonies and strong vocals. The band also attempted a live fadeout which worked very well, as I learnt that usually these can only be successful in a studio setting.
Other highlights of the show for me were when we were invited to dance with the band with various arm movements to look like waves, and to sing with the band where we were split up into female and male vocal parts. Another highlight for me in the show was the song 'Wipeout,' where the drumming was incredibly powerful and passionate.
The band then used some interesting percussion instruments to play one of their songs. This added something extra to the show, and included the triangle, and the claves, which all provided a unique sound to these classic 1960 songs.
This feel good show is a definite must see for any Beach Boy fan, it'll have you dancing in your seat, and then smiling and singing the songs to yourself all the way home.
Reviewer: Claudia Thomas
Reviewed: 3rd September 2017
North West End Rating: ★★★★