One thing which can prove difficult for many pop stars and singers is a transition to musical theatre while still holding on to their recording career; one woman that proves it is possible is the formidably talented Beverley Knight.
The Wolverhampton born songstress has been receiving unanimous praise for her stints on the West End in hit musicals such as The Bodyguard and Memphis and yet continues to successfully continue her career as a songwriter and musician in her own right, with an impressive back catalogue with hits like 'Shoulda Woulda Coulda' and 'Keep this Fire Burning' – it's no wonder that her fans stay loyal to her to hear these fantastic songs live and there's no exception at the Lowry Theatre where she kicked off her Soulsville Tour.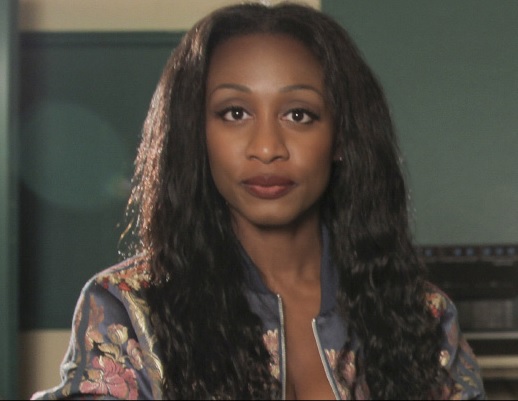 Beverley Knight is very well regarded in the music industry and just like when she supported Prince during his o2 residency, the support act on this latest tour is something worthy of gracing such a stage; Josh Daniel and Yolanda Brown warmed up the crowd before Knight's entrance, Daniels with an acoustic set which featured his touching version of Labrinth's 'Jealous' which Daniels version has attracted 150 million YouTube hits from when he performed it on X Factor and then followed swiftly by Yolanda Brown with a fantastic performance playing a selection of covers which got the whole audience ready for a night of soul music, Brown is the go-to woman for your saxophone fix, her self-named style 'posh reggae' is a big hit with the crowd and her performances are always soulful, uplifting and fun.
The night just got better and better and when Beverley Knight took to the stage, you knew it was going to be a memorable gig, Knight has such a warm endearing personality that the audience are totally transfixed by the festivities on stage, opening with 'Get Up', the entire auditorium were immediately on their feet and stayed up dancing and singing all night long.
This tour supports her most recent album, 'Soulsville' released last year which seems to take a lot of influence from her most recent theatre role in Memphis, only Knight manages to deliver it with such passion that it becomes the party everyone wants to be at, the stage features an array of ludicrously talented musicians all on different podiums with moving head lights and LED lights washing the stage in colour; making this Beverley Knight's most impressive stage design to date.
The set is well ordered with hit songs mixed with new album tracks along with a few well-placed covers, including Whitney Houston's 'I'm Every Woman' which Knight made her own as she did when she played her role in the Bodyguard.
There was touching tributes to David Bowie from Yolanda Brown and Josh Daniel who came back to the stage to perform 'Young Americans' and Knight delivered a note perfect, heartfelt version of 'One More Try' in memory of the late great George Michael.
As always with Beverley Knight, the concert was a pleasure from start to finish, even though I didn't know all the songs, she had such a magnetism to her when she performs that you love every second of it; grab your tickets now for the best experience of soul music in the country.
Reviewer: Max Eden
Reviewed: 1st October 2017
North West End Rating: ★★★★★