Pennsylvanian born Shawn Klush returned this evening to the Guild Hall Preston bringing his latest spectacular show from America. Crowned the 'World's Greatest Elvis' in 2007 after competing with artistes from several countries in a BBC Television show, before going on to win many more Elvis tribute titles including the first ever tribute competition sponsored by Elvis Presley Enterprises, earning him the title 'Ultimate Elvis Tribute Artist Champion', a title also won by another of tonight's performers in 2013, 'Dean Z' (Dean Zeligman).
Also appearing for this show only, is Bolton youngster, up and coming ETA Tommy Holland, 2017 title holder of 'King Of Britain'.
Dean Z is first to appear and the crowd go wild from the minute he steps onto the stage looking every inch as Elvis in the 1950's, sporting a gold lame suit jacket, black shirt and pants. As he kicks off with 'Shake Rattle and Roll' it is evident from the very first thrust of the hips this guy not only has the looks, the voice, but also the incredible moves as further demonstrated during the next song 'Such A Night'. Zeligman doesn't even have to work the audience, everyone is right there with him dancing, singing and clapping from the onset.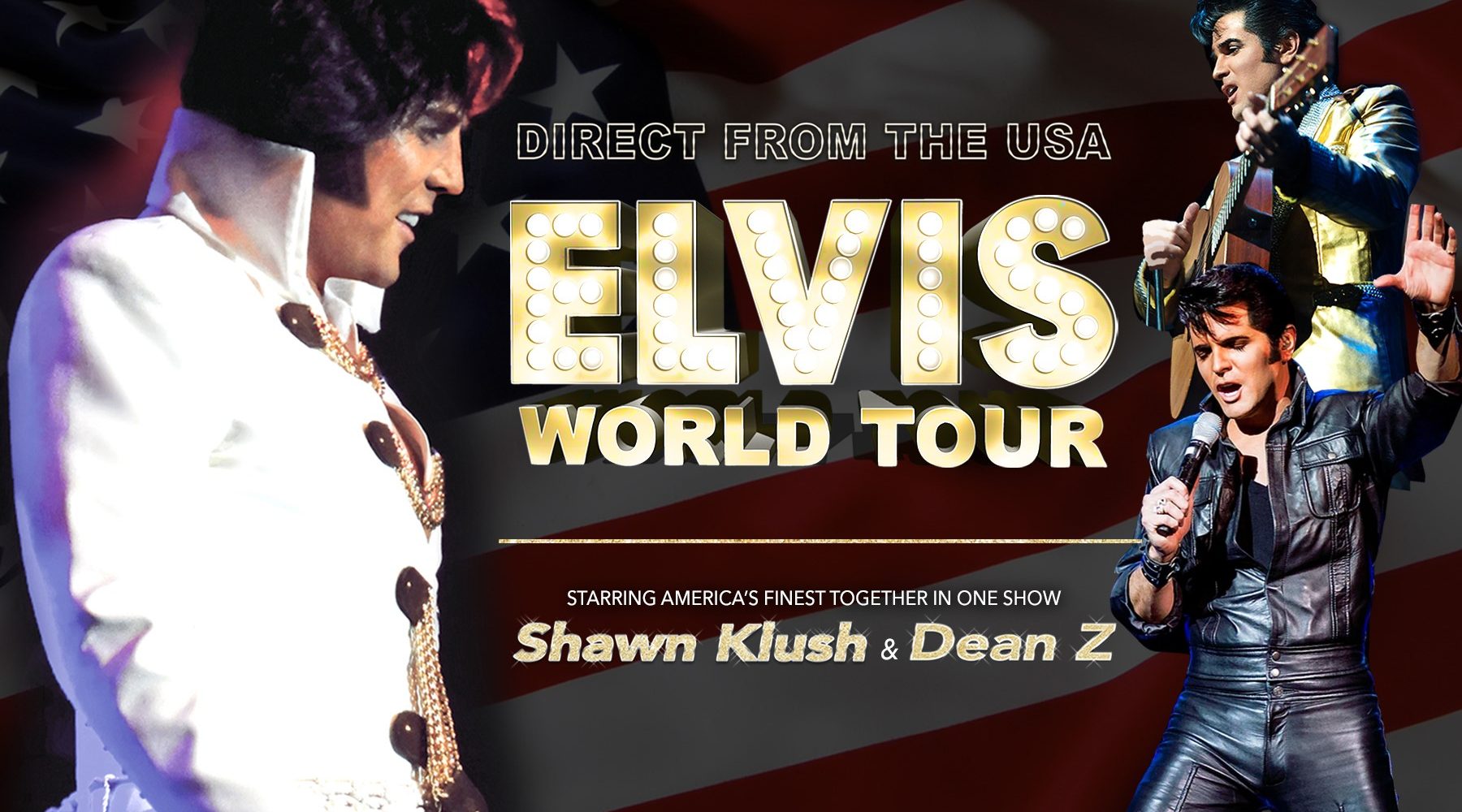 He has incredible stage presence and charisma not to mention endless energy. The ladies are rushing to kiss him as he sings 'One Night With You' and the security staff have everything under control thankfully. Zeligman continues to belt out hit after hit before handing the stage over to Tommy Holland.
Holland at just 21 is achieving amazing success since first entering the world of Elvis tribute acts in 2015 and winning his first ETA title in the gospel section and runner up position in the overall 'King of Britain competition' and has just completed his debut as resident 'Elvis' at Blackpool's Legends club. Not only is Elvis a tough act to follow but so is Zeligman and Holland claims to be nervous but he needn't have worried, the crowd were on his side as he sang 'Return To Sender' demonstrating that this is one young man that is keeping the memory of Elvis alive and who we are sure to see a lot more of in the coming years. After just three songs from Holland, the stage is once again taken by Zeligman now singing from the '1968 comeback years' and clad in the oh so popular black leather! Singing a medley of fast paced songs before slowing down with a fabulous rendition of 'Love Me Tender' and finally taking us to the interval with 'If I Can Dream'.
After the tension building 'Also Sprach Zarathrustra' (A Space Odyssey) intro as favoured by Elvis, Shawn Klush appears with guitar and is straight into 'CC Rider' before he performs for the whole of the second half covering the Vegas years and looks resplendent in a white studded jumpsuit. Again the ladies are kept under control by the efficient security staff as they clamour to get a silk scarf from Shawn who hands out a great quantity during the evening. Shawn continues to perform with a powerful rendition of 'Bridge Over Troubled Waters' and 'My Way' plus many other great favourites. There are fast lighting techniques put to good use to emphasise the fast arm swinging and dance moves associated to Elvis and along with a fantastic six piece band, three brass players and two talented vocalists the Elvis World Tour is a definite crowd pleaser. All three artistes this evening paid a respectful tribute to 'the one and only Elvis' and keep his memory alive.
Reviewer: Lorna Weekes
Reviewed: 17th November 2017
North West End Rating: ★★★★