I think it would be fair to say the Osmonds were the One Direction of their day with swarms of screaming fans adoring them during the height of their fame; getting their big break on The Andy Williams show back in the 60s and early 70s.
Now over 50 years later, one of the Osmond brothers is back with a very special unique tribute to the man that gave them that big break.
Jimmy Osmond's new show; Moon River and Me is a very personal tribute show to the late great Andy Williams, backed with an impressive band with backing from Jodi Reynolds and Britain's Got Talent's Charlie Green and I was lucky enough to catch it at the beautiful Buxton Opera House.
The theatre is buzzing ahead of the show even with the snow blizzards around and as Jimmy walks out onto the Buxton Opera House stage, he's already a hit with the audience giving him a massive welcome and that applause proved to be much deserved as Mr Osmond delivered a tribute like no one else could.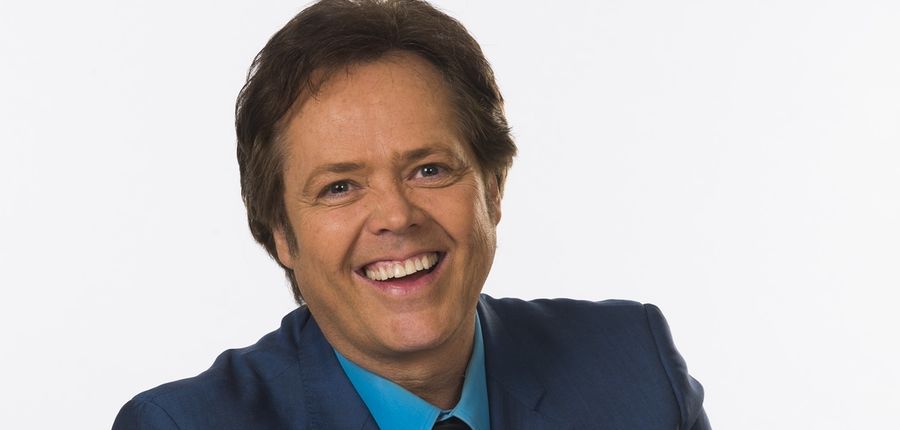 Jimmy Osmond has showmanship which is just exemplary, he delivers a pitch perfect, word perfect performance throughout, Jimmy is funny, approachable and makes the audience feel part of the show even sitting with them when Jodi and Charlie performed hits such as Cilla Black's Anyone Who Had a Heart or Nina Simone's Feeling Good. Jimmy Osmond shows the warmth and compassion of somebody who is honouring a true friend as he sings not just Andy Williams songs but also the country star and friend; Glenn Campbell . It's no secret that the Osmonds and Andy Williams both had a mutual fondness for each other, having performed countless times on the Andy Williams Show, they owed a lot of their initial breakthrough to Mr Williams himself and Jimmy Osmond still seems grateful to this very day as he belts out some of Andy's best known works aided with video footage playing behind of Mr Williams with songs like Music to Watch Girls By, Happy Heart and Can't Take My Eyes off you , all performed during the tribute.
Unlike some tribute shows, this show really is very touching; Jimmy talks about memories shared with the late great singer which died in 2012 and perhaps the most impressive and goose bump inducing moment of the night was a spectacular duet of Moon River complete with Andy Williams hologram, the marvels of technology. It was spellbinding!
Although the show is predominantly focussed on Mr William's impressive back catalogue, there is a number of Osmond hits thrown in for good measure and taking you right back to when the band was first starting out, complete with Jimmy's No 1 hit 'Long Haired Lover From Liverpool' making it the ultimate concert for any Osmonds fan.
This show is slick, professional and moving which is everything you want in this kind of show, decades later; Jimmy proves he's still a first class entertainer even performing ventriloquism on an audience member, I went away feeling so good and I can't wait to see his next concert.
Verdict: Never mind the movie, I've found the Greatest Showman
Reviewer: Max Eden
Reviewed: 11th February 2018
North West End Rating: ★★★★★