Paul Young is currently touring the UK with his latest show and looking at many sold out shows it is apparent the 1980' star still has a huge following and tonight at the Charter Theatre, Preston, it is no exception. For some of the tour dates China Crisis will also be supporting Young, a fact I hadn't realised beforehand so here I am with a two for one deal!
China Crisis are a four piece Merseyside band originally formed in 1979 by Eddie Lundon/guitar and Gary Daly/vocalist. Over the years there have been several band member changes but these two have stood the test of time and are now joined by Jack Hymers/synthesiser and Eric Animan/Sax. There is an easy relaxed rapport between the two frontmen and even after telling the audience they didn't really want to be here..... who does want to go back to work after Christmas? They interacted well and added humorous knowledge of local eateries namely the market chippy! Now I won't pretend to know any of China Crisis's songs so I was looking forward to hearing them. Well, it was loud...very loud and from my seat in the dress circle the music often drowned the vocals, a shame really as I found I really liked their style.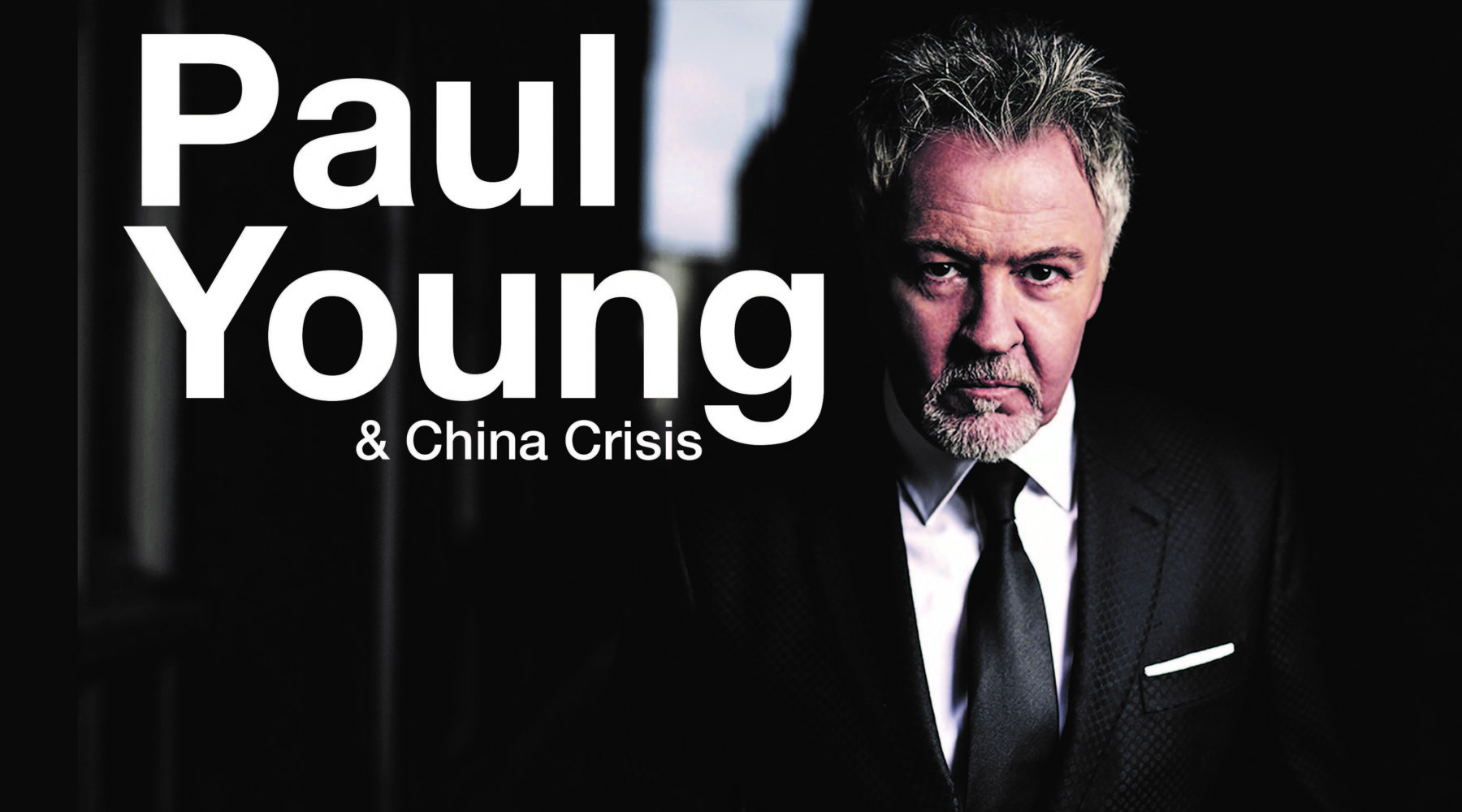 First up was a song 'The Soul Awakening' followed by their debut record 'African and White' released in 1981. The majority of the audience were obviously well acquainted with their songs and were singing along to 'Here Comes A Raincloud' and by 'Wishful Thinking' everyone was up on their feet and dancing along and definitely in party mood so as Daly had promised Paul Young, the audience were warmed up!
Paul Young is a singer, writer and musician from Luton, Bedfordshire who has performed in several bands before carving a solo career in the 1980's. His soulful voice brought several chart topping hits and he also appeared at Live Aid performing on Band Aid's 'Do They know It's Christmas.'
As soon as Young appeared, fans gathered at the edge of the stage reaching out to touch him and handing him red roses. He is obviously adored and despite the fact that vocally he sounds nothing like the Paul Young of the eighties, he could do no wrong. Again the sound was loud from the band, but the years have taken their toll on Young's vocals and I have to admit to being disappointed and at times I felt I was at a Karaoke show. His voice is gravelly and the high notes could not be reached. All the great songs from those early days were there 'Wherever I Lay My Hat', 'Senza Una Donna', and signature ballad 'Everytime You Go Away' along with songs from later albums such as 'Slipped, Tripped And Fell In Love' from the album Good Thing released in 2016. Although Young made contact with those at the front of the stage he didn't really interact with his audience and there was little spoken between songs, However, people sang to every tune along with plenty of arm swaying and I am sure the majority of the audience went away delighted, dedicated followers of Young, forgiving to the end, but I left wishing I still had my memories of the iconic Paul Young of the eighties.
Reviewer: Lorna Weekes
Reviewed: 15th February 2018
North West End Rating: ★★★