George Michael will always be remembered as one of the greatest British songwriters of all time, with most of the world's population knowing at least one of his songs word for word, with his untimely passing in 2016, a sadness filled my heart, the thought that I would never get to see this charismatic star live on stage again; having attended his last three tours, George was a live experience like nothing else.
So, when I heard of a new tribute show honouring George's legacy on tour in the UK this year, I just had to go and see if it delivered the boom boom back to my heart.
'Fastlove' is a tribute show that promises a spectacle, with a brightly lit stage, dazzling dancers and a band which George would applaud himself, it has all the makings of a truly authentic tribute concert.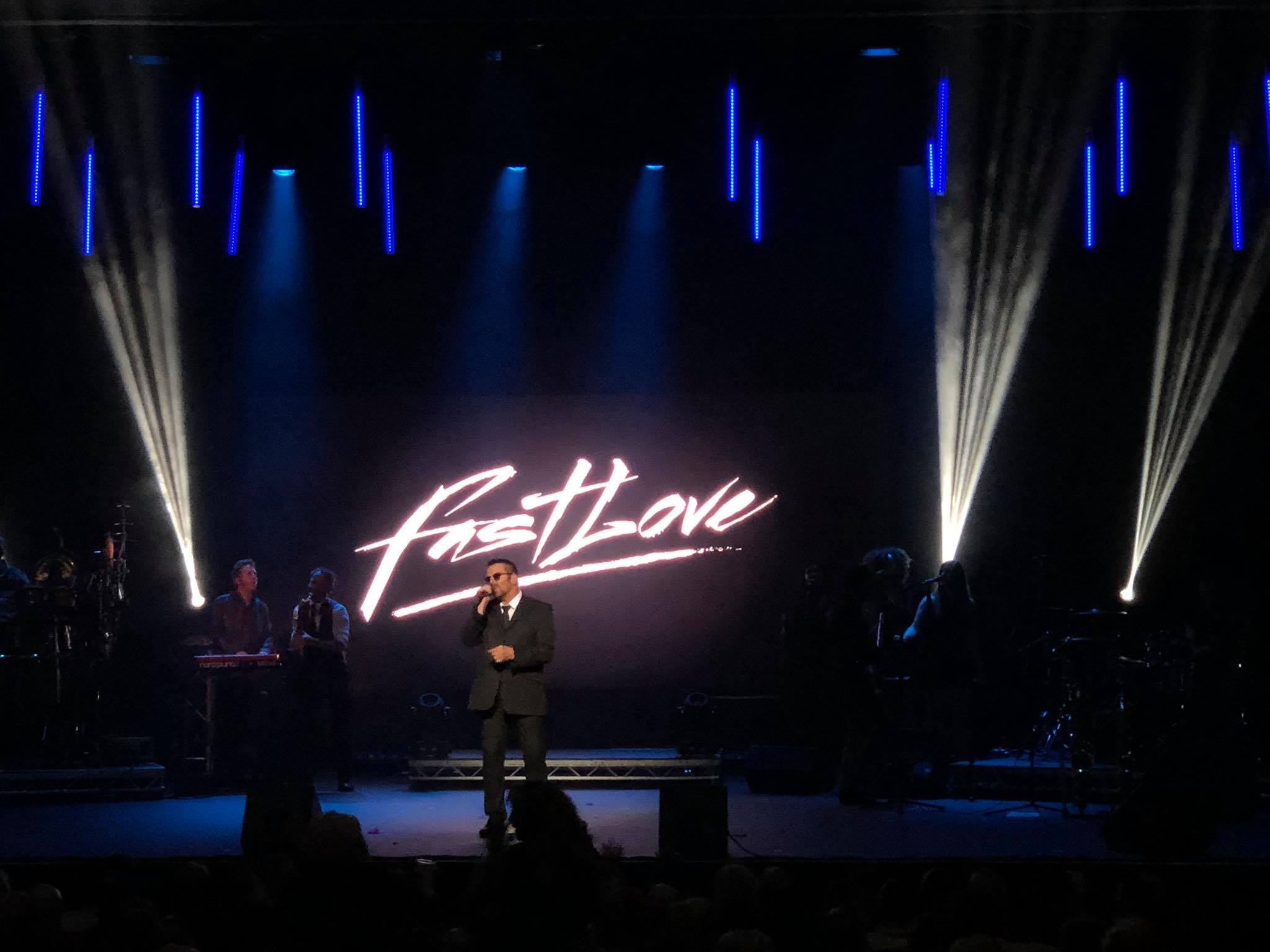 Joseph dons the famous trademark sunglasses to play the 'Careless Whisper' hitmaker, taking to the stage after teasing the audience with his impressive vocals before appearing on stage to 'Waiting for this Day' (a homage to the 25Live tour intro).
I must say, The first thing that strikes you about Joseph is his voice, when I say that he can sing, he can REALLY sing, there were moments on Buxton's stage that I thought I was back listening to the real deal. There will never be another George Michael and of course there were some notes and songs that didn't sound exactly the same; but what Joseph does is create an accurate portrayal; with a similar look and although he acts more smug than George ever would, Joseph delivers a fun filled performance throughout, exactly what You want from a show honouring a music icon.
Any George Michael fan would be thrilled at the setlist too, all the hits are thrown in from 'Fastlove' to 'Amazing', 'Outside' to 'I'm your Man'; it offers a fantastic cross section of George's illustrious career and It's easy to see why Joseph has developed his own following as one of the best tributes around, he doesn't try to pretend to be George, he channels him in all the right ways. The dancers and live band add to the show's upbeat atmosphere and it's not long before the Buxton audience are out of their seats and dancing the night away.
Verdict: I think it's amazing!
Reviewer: Max Eden
Reviewed: 1st April 2018
North West End Rating: ★★★★