Alexander O'Neal is without doubt a name which is synonymous with soul music, his infectious silky tracks have dominated the soul music scene for decades and he shows no sign of slowing down anytime soon as evident during his stellar performance at the Lowry this weekend.
Jay James warmed the crowd ahead of the main man's arrival, James played a number of his own tracks and is definitely somebody to watch out for in the future, a more suave, soulful Olly Murs type singer, he warmed the crowd up ready for the main event.
The auditorium was buzzing with anticipation as O'Neal took to the stage after an extended introduction to 'To Make You Love Me'.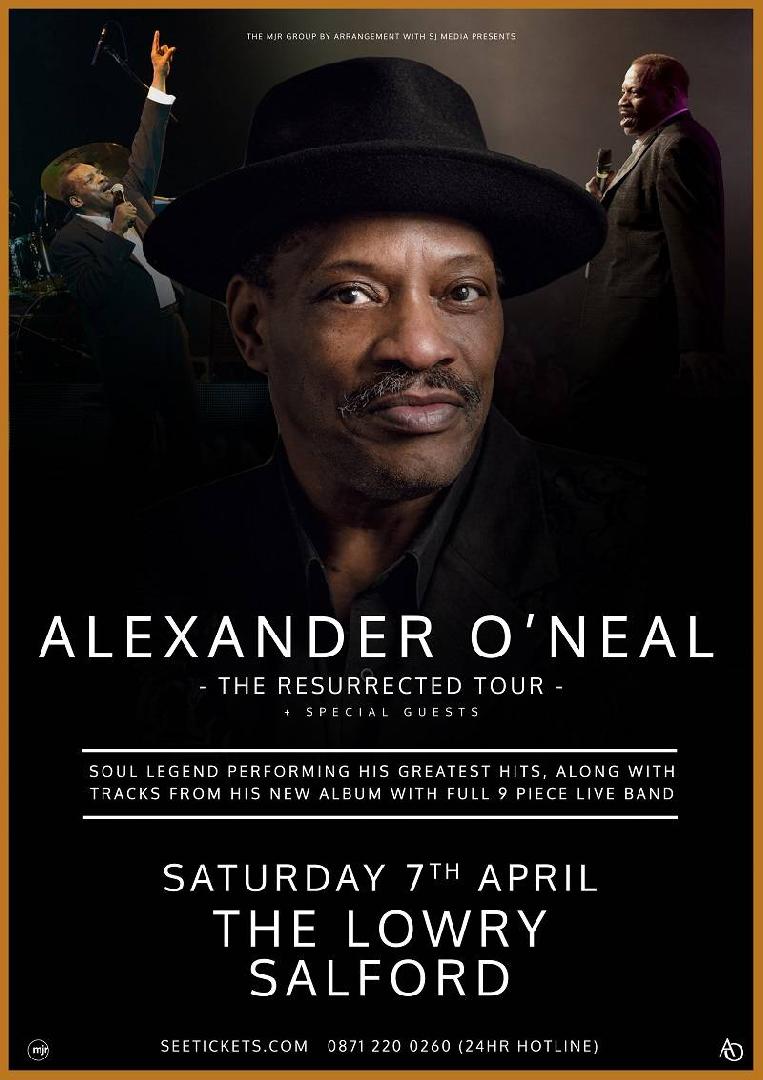 From the opening song; you knew it was going to be a night to remember, the dedicated audience of fans sang the hits back word for word, dancing in the aisles and enjoying every minute, O Neal worked the audience into a frenzy; he has an old school talent in building up his biggest hits into stadium worthy numbers teasing the audience with lyric tit bits until the entire room is positively chomping at the bit to hear his best known hits such as 'Fake' and 'Criticize'.
Alexander O Neal now in his 60s still has a relentlessly hard working attitude, touring every year while still delivering powerful vocals and a party atmosphere which is hard to top, at times he looked a bit warn out but then all of sudden he's full of vigour again further down the set, so it's hard to find things to criticise really; there was a couple of issues with sound during the set but these were soon rectified and the band complimented his vocals throughout and brought in some extra oomph and energy to the set when O Neal took it steady.
Although it's a Alexander O Neal show, it's very much a 'group' show with everyone on stage working hard to deliver that signature party atmosphere, special mention should go to his fantastic backing singers; especially Romina Johnson who most will know from her stint in popular disco group; Odyssey, she delivered a fantastic rendition of Prince's 'Feel for You' with truly sensational vocals from start to finish. I would have paid just to see that performance.
The stage was awash with moving head lights and smoke, with a video screen behind with visuals and album cover photos complimenting the performance making it an authentic live concert.
Alexander O Neal delivers a live show which is fun, energetic and full of soul. His dedicated fan base can rely on him to deliver a feel good extravaganza.
Verdict: High energy, feel good Fun!
Reviewer: Max Eden
Reviewed: 7th April 2018
North West End Rating: ★★★★