When you look back at defining decades in popular music; the 80s must be near the top of that list, with a music scene which became super cool and innovative and now over 30 years later, it's emerging artists still tour regularly but there was one exception for quite some time, one artist that burst onto the scene in that decade has only just come back to touring.
Kids in America hit maker; Kim Wilde has a viral video of her singing on a tube in London to thank for her touring comeback, proving a big hit with a huge demand for her to come back to the music scene and that one video has created a comeback which is very much worth its wait.
Taking to the stage at Buxton Opera House in support of her new album (Here Come The Aliens) and headline touring for the first time in over 30 years; Wilde strides onto stage in a jaw dropping black PVC cat suit and looks every inch the star as she belts out her opening song; 'Stereo Shot 'to a bustling theatre audience.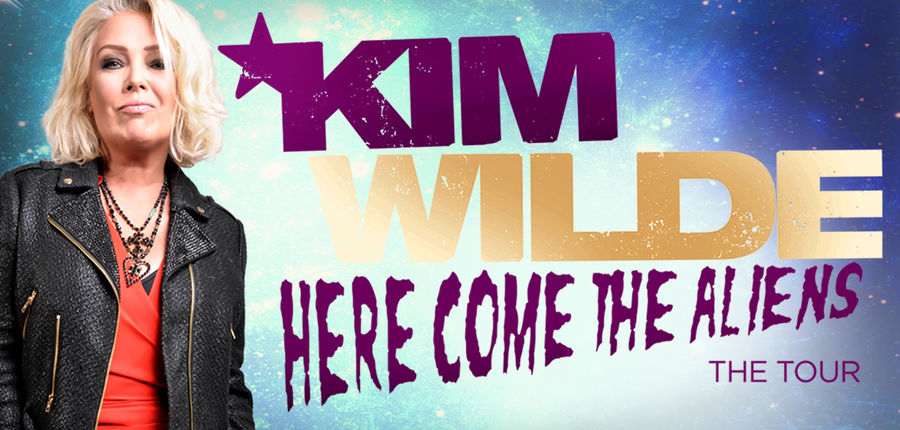 Wilde delivers a high energy, fun performance with the help of her fantastic band and backing singers which included her niece; Scarlett and her younger brother; Ricky who has written many of Kim's songs during her illustrious career.
The set is nicely split with a good mix of new songs and the older hits with the new material going down very well with the Buxton audience, especially 'Kandy Krush' and 'Stereo Shot' which are brilliantly written pop songs.
The set list included Water on Glass, Never Trust a Stranger, Another Step (Closer to You) and A view from a Bridge and of course, the highlight for me; Kids in America which saw the entire audience get to their feet and dance like it was 1981 all over again.
Wilde has been absent from touring for far too long and I hope she will continue to delight audiences like she has here for many years to come, a wonderfully nostalgic, slick concert!
Verdict: Kim's Back...And the show is out of this world!
Reviewer: Max Eden
Reviewed: 20th April 2018
North West End Rating: ★★★★