{jcomments off}
Never have I seen a music concert, rock or otherwise impress me as this did tonight. I cannot urge you strongly enough to go and experience this show. It was an absolute masterclass of live music, this energy filled spectacle claims to chart the evolution of Classic Rock both visually and aurally. In reality this hybrid show does far more than that, it is a complete and comprehensive onslaught of outstanding musicianship, authenticity, attention to detail, stage presence and staging, clarity and professionalism.
Take a bow boys, this show is simply stunning and comparative to all of the big names I have seen at arenas! Your audience were left believing they had been in the presence of Rock Royalty from Deep Purple to Toto, Rainbow to Def Leppard, Quo to Van Halen, not forgetting Whitesnake, AC/DC, ZZ Top, Alice Cooper Queen, Guns and Roses Led Zepplin the list goes on.
This instantly likeable band consisted of 6 members (DJ, Mark, Ed, Paul, Emmet and Brian - all of very different age groups) and have been touring for over 25 years in different combinations. They have 2 record deals, numerous top 20's, they have performed in 11 countries around the world and shared the stage with the likes of Whitesnake, Big Country and Joe Santriani. This pedigree is evident as they breeze through each exceptionally authentic song with consummate ease. It was jaw dropping how many classic rock band sounds they recreated whilst still remaining more than a typical 'covers band'. Their replication could be described as a self-styled homage to Rock music.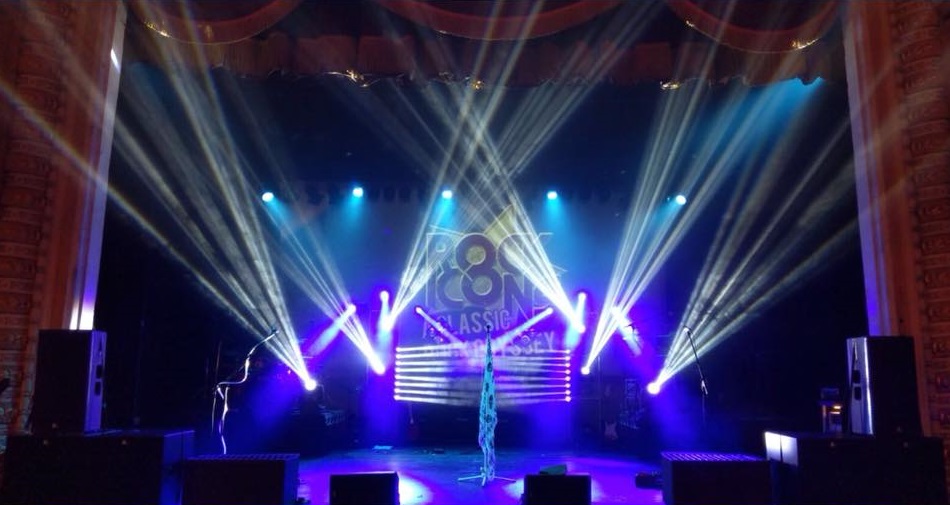 With four out of six members of this multi-talented band taking lead vocals, five playing guitars at some point, one on keys and one very capable drummer, their rapport with each other and the sheer love of the music they are recreating was a delight to witness. There was no need for long drawn out crowd pleasing interaction with the audience, this band lets the music do the talking. They had the balance of chat and music just right. I do not want to mention any band members individually as they are just that - a band - a unit.
I personally delighted in the two numbers from Foreigner - 'Cold as Ice' and 'I've Been Waiting for a Girl like you' but, was equally in awe of their 'Thunderstruck' and 'Back in Black' by AC/DC and Rainbow's 'I Surrender'. In fact, there were so many highlights it would be easier to say what I was less impressed by!.... And after a moment's consideration, that would be nothing! I was transfixed from the opening Def Leppard song to the encore of Status Quo's ' Rocking all over the world'.
These guys are fantastic and deserve a packed arena and I do pray they will get their lucky break very soon. The amount of rehearsal to make the sets look so natural and easy, has to be huge and it shows. Thank you for an uplifting and eye opening evening. I will definitely be there again next time you are in the area. This is an unequivocal 5 star show.
'A class act, shockingly impressive and simply breathtaking'.
Reviewer: Tracey Bell
Reviewed: 9th May 2018
North West End Rating: ★★★★★