Prince's untimely passing in 2016 came as a shock to fans all around the world, having performed his 'A Piano and A Microphone tour' only days before, it seemed like the star was going to be a round for many more years but alas that was cut short. Prince was active throughout his career and his new material was just as fresh and funky as some of his most loved early works and his creativity was something that just couldn't be matched with any other act out there.
To recreate the experience of a Prince Concert is no easy task, having seen Prince live in Manchester in 2014; I was in awe of his talent and energy on stage, belting out hit after hit and leaving the audience in a frenzy.
With Prince's passing, I've since had a real yearning to celebrate Prince's life properly and hoped Mark Anthony as Prince at Buxton Opera House would provide the ultimate tribute to the purple prince that I've been looking for.
As Mark Anthony strides onto the stage with the opening bars of Lets Go Crazy being played by the live band, the first thing I noticed was Mark has a striking resemblance to the real star, complete with purple trouser suit and trademark prince haircut.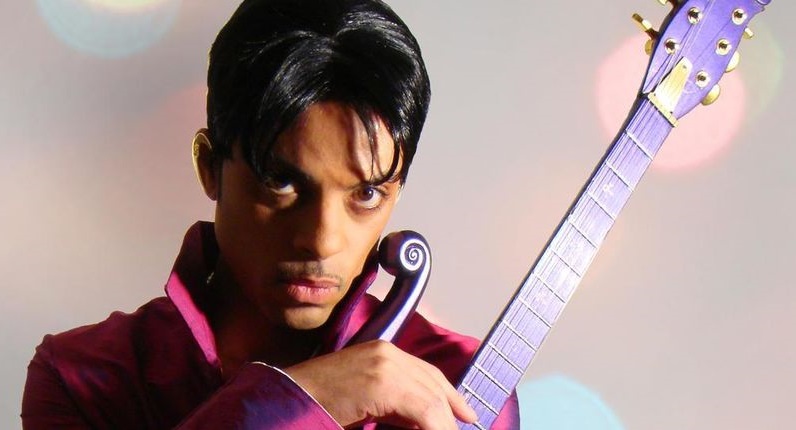 The audience turnout at Buxton was less than were used to at the stunning Peaks theatre and as a result it felt a little damp at the start and big hits like Let's Go Crazy and Little Red Corvette we're lost and got virtually no engagement, add to that a faulty microphone and some technical difficulties and I started to worry about the rest of the show.
Anthony could see things were going downhill and took a grip of the situation four songs in and ditched his microphone, grabbed a band members and asked the audience to get on their feet; 'this is no sleeping party' he exclaimed.
What followed was a vast improvement, we could hear his vocals at last and he sounded the part for the majority of the set.
Along with his full live band, Mark Anthony was flanked by two dancers who worked well at getting the audience engaged although I feel their outfits and routines didn't leave a lot to one's imagination, Prince's shows were always sexy, but this was just a bit too far.
The second half of the show was almost like a different show entirely, all the technical issues and most of the awkward silences were gone, and Mark proved to be a stellar tribute to Prince, hits came thick and fast including When Doves Cry, Cream and Purple Rain.
I must admit I am a huge fan of Prince and maybe I had my expectations too high, but this show just didn't have that raw energy and funk of a Prince show; there were awkward breaks after nearly every song, the band looked like they didn't want to be there and showed no enthusiasm, the dancers routines and outfits were too much in my opinion and it all spoilt what could of been a great show, Anthony is a true entertainer deep down and with the right format and set; this could of been iconic.
Verdict: Certainly not fit for a Prince!
Reviewer: Max Eden
Reviewed: 21st June 2018
North West End Rating: ★★