Theatre goers and fans alike were in for a treat last night as the very well-known rhythm and blues singer, songwriter 'Alexander O'Neal' pays a visit to the Lowry to perform many of his well-known songs including: 'If You Were Here Tonight', 'Criticize' and 'The Christmas Song'. Alexander is well known for his to tough and husky voice which certainly brought a burst of positive energy in the theatre last night.
Alexander O'Neal has had a career spanning over 30 years and rose to fame in the middle 80's where he made his mark in the UK so originating Minneapolis, Minnesota is a wide stretch of listeners he attracted the attention of.
Personally this artist isn't one I listen to more often than any other artist on the radio or television but recognised nearly all of his songs instantly. My particular favourite was 'If You Were Here Tonight' which Alexander handles so delicately. It's a slow but happy song with that jazzy, blues essence which was enough to bring a few goose bumps to my arms. Between songs it was nice to have a chance to hear stories about his life and career and his journey to stardom. This certainly makes a big difference towards the way we see a performer when we are given the backbone of how he got to where he is stood now.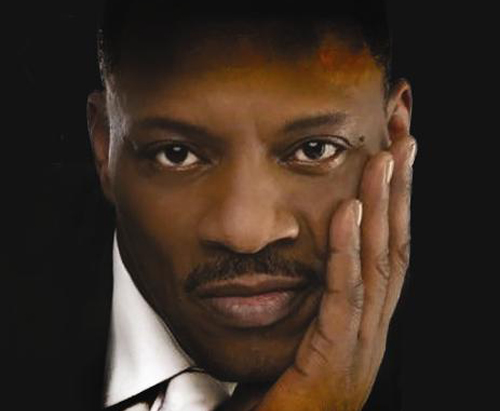 Alexander's loyalty to his fans is forever growing as his passion continues to grow and his voice continues to be heard. His performance at The Lowry is only one leg of this fantastic tour along with his work on a new, exciting album.
Alexander relies on nothing more than his shining personality, raw, unique voice and a microphone to guide him through an evening of live entertainment. He certainly didn't disappoint Manchester last night as audience members were singing away as if they were on that stage with Alexander. I have no doubt in my mind that he I'll continue to impress as he carries on his touring journey across the UK.
Alexander O'Neal is one of R&B's most iconic names and I felt honoured to have the privilege of watching this performer and the satisfaction he gives to his fans. 2015 has certainly been a positive year for the soul man (he even had me and a friend singing our hearts out). I'm not a fan of reality TV but his personality remained the same from Celebrity Big Brother to the stage. He is true to himself which is definitely just as credible as his singing.
For your chance to see the legend in the flesh and see what all the excitement is about then Alexander's next dates for December are the 18th at the Indigo, O2 London and the 19th at Town Hall Birmingham. This is a true treat prior to Christmas.
Reviewer: Jamie Greenwood
Reviewed: 12th December 2015