Funnily enough on the day I found out I was going to Abba Mania I read a quote saying "Can't believe there are people in this world that think they are too good for Abba. You're not too good for Abba. Abba are too good for you".
What better way to get in the mood for the weekend then a Friday evening singing and dancing to Abba's back catalogue? If you loved Mamma Mia, then this is definitely the show for you.
Every single member of the audience was dancing and belting out the lyric to the classic after classic that filled the Opera House. It was amazing to see a huge variety of ages in the audiences from young children to those who were old enough to remember Abba from the heyday in the 1970s.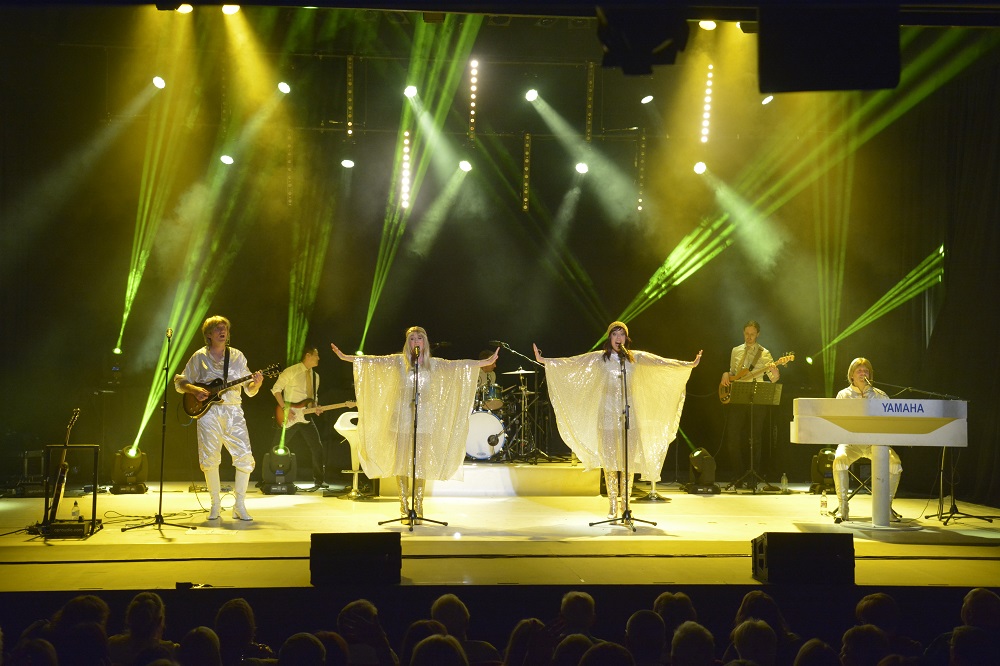 It isn't all about the dancing, there is some welcome relief between the up tempo numbers when songs such as The Winner Takes it All were performed. A local choir even joined the band on stage for Fernando and I Have a Dream.
At the beginning the audience were very tame and sitting in their seats and tapping their feet to the opening number; Waterloo. However, as soon as the band encouraged the audience to stand, dad dancing and shapes of all sorts could be seen throughout the theatre.
Of course the stars of the show are Agnetha and Frida with their incredible vocal range brought some girl power to the evening - I would love to be able to name them, but unfortunately there was no programme to accompany the show. Bjorn got this moment to shine in 'Does Your Mother Know'?
Clocking in at just over two hours the show was ideal in length and actually had the audience wanting more. I'm sure everyone who left the Opera House that night felt uplifted and a sore throat from all the singing.
A special mention also has to go to the costumes worn on the evening. Agnetha's blue lycra outfit and Frida's gypsy style clothing made an appearance, along with some impressive high heels and platform boots.
Abba Mania is great night out and one that doesn't look set to tire anytime soon. The group tour regularly across the UK, so I would recommend keeping an eye on local listing to see if they are appearing in a venue near you.
Reviewer: Brian Madden
Reviewed: 10th August 2018
North West End Rating: ★★★★★