Before John Peel became the punk Svengali he was a big folkie even going so far to set up the Dandelion label and releasing three albums by a promising singer-songwriter called Bridget St. John.
Those albums became massive hits in student common rooms across the nation in the early 1970s as folk fans looked for a British Joni Mitchell, and now decades later she is back on the road with her powers pretty much undiminished.
God, she has a fantastic voice that was once decided as cello like, and it does have the dark, rich tones of that instrument, but always used in the pursuit of getting to the heart of what a song means, driven by what is clearly a deep intelligence making her such a compelling performer.
Her take on Just Like A Woman brings something new to what is such a familiar tune, and hearing it sung by a woman utterly transforms it. When she hits the line 'I break just a little girl' it brings out the sadness and insecurity in this bittersweet classic.
St. John was also a highly rated guitarist by her contemporaries like John Martyn and Michael Chapman, who were no slouches themselves. She described them as her soul brothers and her finger picking style drives along the lost classic single, Fly High.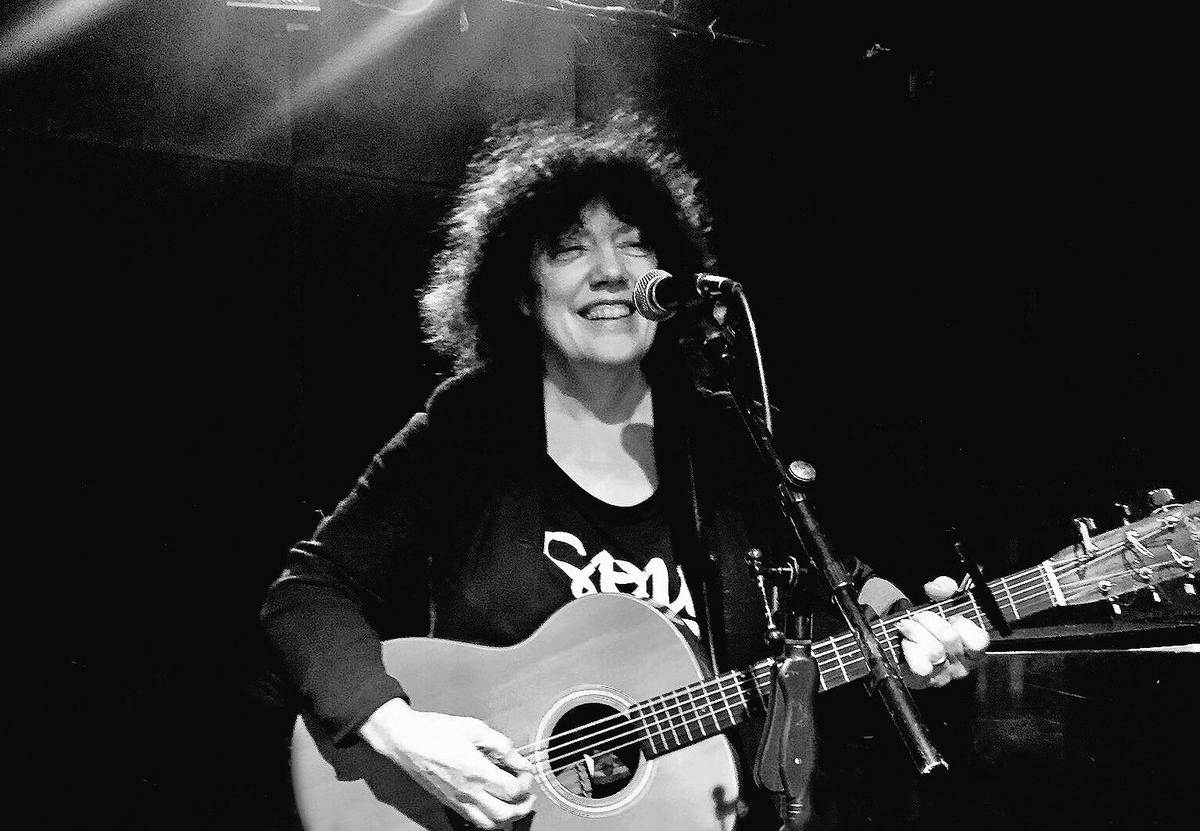 Like so many of her generation St. John turned her back on fame in the mid-seventies heading off to Greenwich Village for a 20 year spell out of the business. She clearly has a huge amount of affection for her former label boss and producer Peel saying she had stayed with his widow Shelia when she played the arts centre named in his memory. She dedicated the title track of her debut album, Ask Me No Questions, to her late friend, and for a man obsessed with musicians like St. John who do exactly what suits them there could be no bigger tribute.
Given her long break you can forget that St. John was a pivotal figure in the emergence of the British folk revival. She tells a touching tale of meeting John Martyn on his last trip to New York as he was getting fitted for prosthetic leg, and her version of his tune The River was saturated in emotion. As she sings 'he's in my heart and there he will remain' you hear the truth of that loss in her voice.
She has just come to Calder Valley after staying with local legend Michal Chapman. You know he would love her playing and singing on Rabbit Hills from his album Fully Qualified Survivor that featured a pre-Bowie Mick Ronson.
If there was any doubt that her voice has lost little of its tone and range her acapella version of Mitchell's anti-war ballad The Fiddle and the Drum dispelled that. She coupled it with her recent reworking of the patriotic hymn, America the Beautiful, to reflect the Trumpian eco nightmare revealing an artist still searching for truth.
She ended with a glorious version of Suzanne reminding the audience she was of a vintage that bought Cohen's debut album first time round before rushing home to play it to death as she learnt how to play this evergreen love song.
They say form is temporary but class is permanent, and this masterclass of how to find the inner truth in a song, and then have the vocal range to make those tunes a deeply emotional journey, shows how Bridget St. John is living evidence of the truth of that maxim.
Reviewer: Paul Clarke
Reviewed: 16th September 2018
North West End Rating: ★★★★